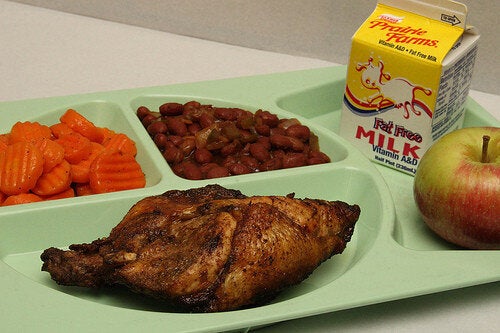 Inspired by a recent history lesson in which they learned the word "boycott," around 30 seventh graders at Austwell-Tivoli Junior High School near Texas' Gulf Coast decided to bring their lunches from home Tuesday through Friday.
"We have tried other solutions before. However, seeing as there has been no change or consideration, we have come to this option. Once again, if we have hurt anyone's feelings we are sincerely sorry, as it was unintentional," one of the letters said.
In response to the protest, Superintendent Antonio Aguirre arranged for two weeks of varied lunch entrees and said the schedule may be repeated in the future.
That means if students are looking for frequent offerings of frozen desserts or deep-fried foods, they're in for a disappointment.
Texas' current nutrition policy is the result of years of school lunch reform undertaken by state administrators in an effort to curb high sugar and fat content in meals, bar "competitive foods" like fast food and pizza from being served at classroom parties, and phase out deep-fried foods, according to the American Journal of Public Health.
As of Tuesday, the students believed their protest had been heard and planned to call an end to the boycott, according to the AP.