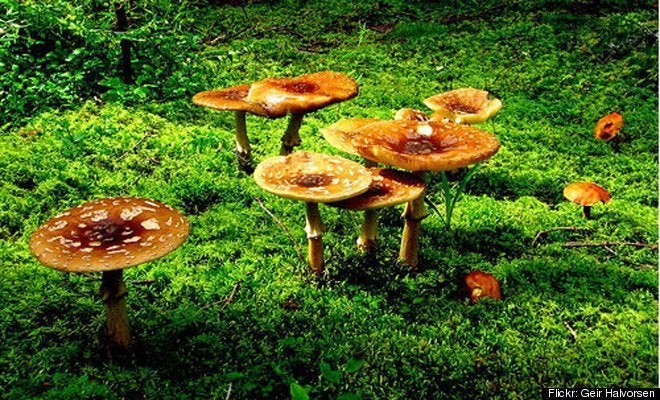 Those who question the motivation and preparedness of our nation's youth to tackle our environmental and energy challenges have yet to witness the students entered in the US Department of Energy's 2009 Solar Decathlon competition.
Last week, I visited the campus of Santa Clara University, where members of Team California are working around the clock to finish their entry for the contest: Refract House, an 800-square-foot, completely solar-powered home that will feature radiant heating and cooling, a greywater treatment system, and top-of-the line energy-efficient appliances -- including the world's thinnest and lightest television. So called because of the building's bent-tube layout that maximizes the use of natural light, Refract House also showcases renewable materials in its construction, such as reclaimed redwood for its siding and student-designed bamboo cabinetry. Though a third-place finisher in the 2007 competition (no easy feat, considering that SCU was up against heavy-hitters MIT and Carnegie Mellon), this year the school isn't taking any chances, and has partnered with California College of the Arts to beef up its architectural and design expertise.
Refract House has been two years in the making, and tomorrow at long last, Team California will unveil its exemplar of green living to the general public. But the initial showcase will be brief; the team will have to disassemble the home for transport across the country to the National Mall in Washington, D.C., where solar homes from 20 other teams from around the globe will be on display for the October competition. (I know, such transport is not very eco-friendly, but after all, it's for the greater green good.)
The 2007 decathlon drew over 200,000 visitors, and this year is expected to garner even larger crowds -- not surprising, as solar power is growing in popularity as a way for American homeowners and businesses to cut costs and contribute to the country's clean energy future.
I'll admit that as a Californian, I'm a bit biased toward the Refract House team, the sole entry from the West Coast and, impressively, the only undergraduate-led group of the bunch. But all of the entrants in this year's competition -- our future green architects, engineers, and designers among them -- are leading the way toward sustainable living. So no matter who takes home the crown, we all win.
Take a look at Refract House being built:
Calling all HuffPost superfans!
Sign up for membership to become a founding member and help shape HuffPost's next chapter