Students at Meridian Elementary School in Broomfield, Colorado, made sure one student's transition back to school went smoothly.
Marlee Pack, 9, had been absent from school due to weeks of chemotherapy and students didn't want her to be the only one in school without hair -- so dozens of them buzzed their heads bald in a show of support. According to Broomfield News, about 80 students either donated their locks or shaved their heads on stage in support of Marlee at a school event on called "Be Bold, Be Brave, Go Bald."
The March 16 event helped raise $25,000 for St. Baldrick's Foundation, an organization that supports childhood cancer treatment research.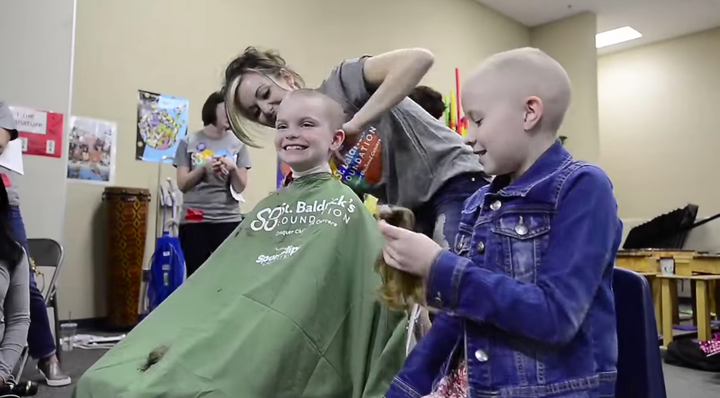 "I didn't think that many people would shave their heads, but I feel good about going back to school and not being the only bald one," Marlee told Today.com.
Along with the students, three female teachers, both male principals and even a student's mom also got their heads shaved on stage. Erin Dupper, Marlee's first-grade teacher, not only volunteered to buzz off her tresses, she also let Marlee do the honors.
"The kids getting to see Marlee upbeat, happy and brave instead of the sick girl they were imagining made it a celebration," Dupper told Today.com.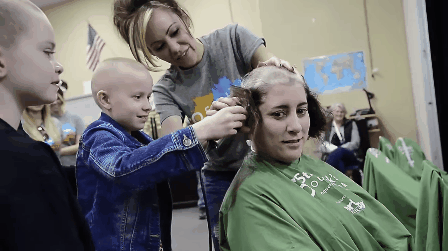 Broomfield News reports that Marlee's mother, Shelly Pack, noticed a bump on her daughter's left foot last year. Since Marlee played soccer, she chalked it up to a sports-related injury. Yet, after a month, the bump was still there and the family sought medical attention. It was soon determined that Marlee had alveolar rhabdomyosarcoma, a rare cancer that forms in the body's soft tissues, and the bump was a tumor. Her foot was amputated and Marlee began 40 weeks of chemotherapy.
According to Fox31 Denver, Marlee found out in early March she is officially in remission. .
As for the way her classmates reacted to her return to school, Marlee was incredibly touched.
"It's just amazing because they all shaved their heads for me," Marlee told Broomfield News. "I just want to say thank you."
Related
Before You Go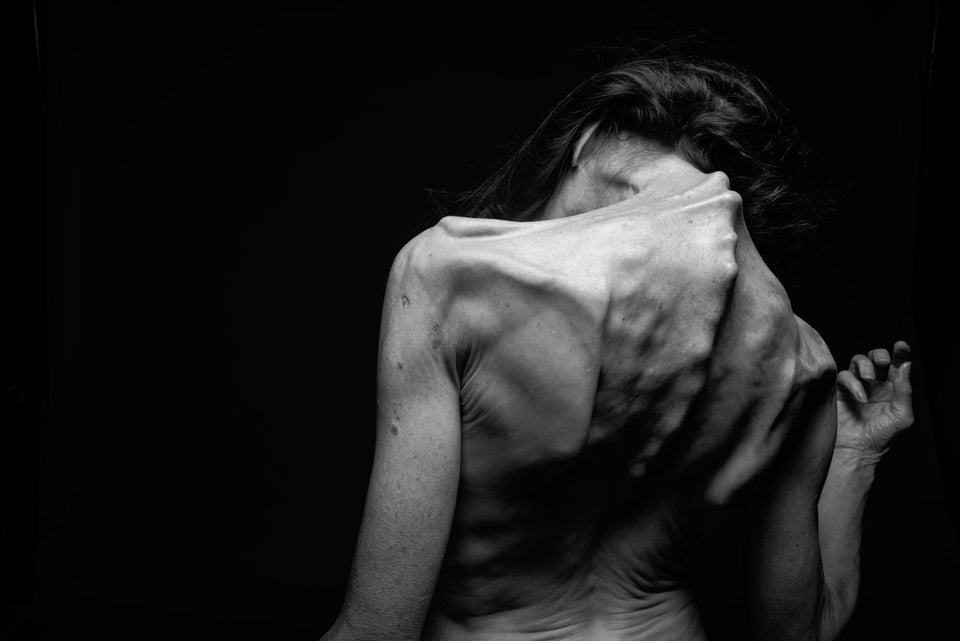 Childhood Cancer Survivors