 Seventy-eight percent of students surveyed said they do not want concealed handguns allowed on campus and would not seek to obtain a permit if it were legal in their state. Researchers surveyed 1,649 undergraduates; their results were recently published in the Journal of American College Health.
Fewer than one-fifth of students said they owned a firearm, and 79 percent said they wouldn't feel safe if faculty, students or visitors brought concealed handguns onto campus.
So far this year, at least 19 state legislatures have introduced bills to allow concealed carry on campus in some capacity, with just two of those bills passing, according to the National Conference of State Legislatures. Measures were introduced in five states this year to prohibit concealed carry on campus, but all failed.
"The issue of allowing people to carry concealed weapons at universities and colleges around the U.S. has been raised several times in recent years," study co-author Jagdish Khubchandani, a Ball State community health education professor, said in a news release. "This is in spite of the fact that almost four of every five students are not in favor of allowing guns on campus."
Americans of all ages split evenly in a January HuffPost/YouGov poll asking whether they believe guns should be allowed on campus. But a clear majority said that private colleges should be allowed to ban firearms even in states where it would otherwise be legal.
Before You Go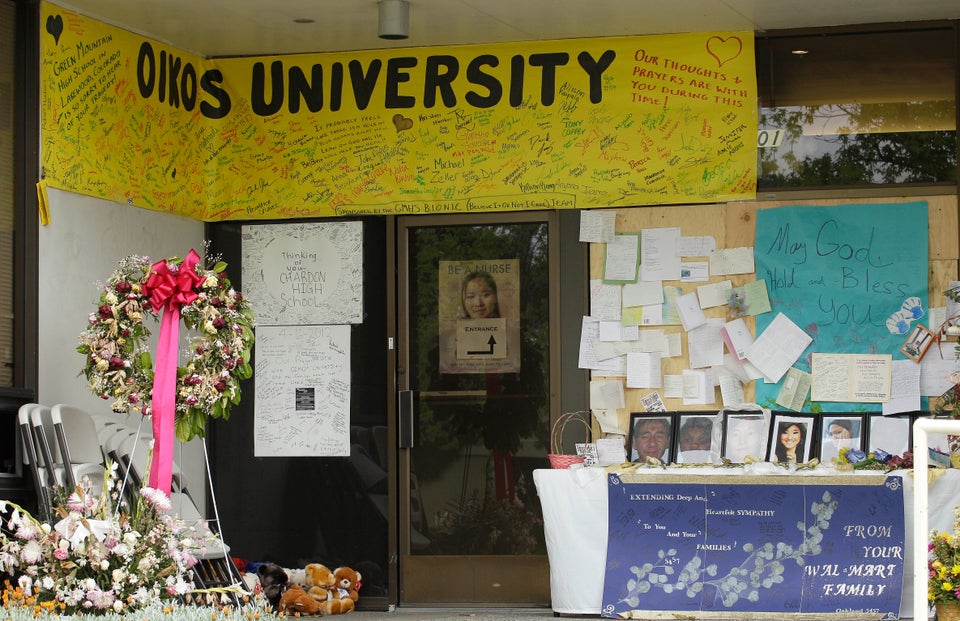 Recent Shootings On College Campuses In The Past 3 Years
Popular in the Community