This super initiative is helping homeless kids feel like heroes.
A group of Elementary school students from PS 173 in Queens, New York, who are members of the GenerationOn Kids Care Club, made capes for homeless kids in shelters, Today.com reported.
Through the project, which is part of larger ongoing initiative Capes for Kids, the students made a total of 24 capes last month, which were donated to children at the Detroit Rescue Mission in Michigan.
Terry Grahl, whose nonprofit Enchanted Makeovers runs Capes for Kids, told The Huffington Post that there's so much more to the accessories than meets the eye -- it's all about inspiring confidence.
"Children ... get to tap into their inner-strength while they're creating this and also know that they're empowering another child," she said.
The kids got to decorate the capes based on templates from publication FamilyFun. Some created capes with crowns on them, others made some with smiley faces or hearts. Grahl told HuffPost that when the capes were dropped off at the Detroit Rescue Mission, something magical happened.
"One of the little boys -- when I put the cape on him -- instantly his shoulders went back and said, 'yep, I'm Batman,'" Grahl, who's experienced homelessness herself, recalled. "It was that confidence that was instant. Just him running down the hall -- it was the most precious, powerful thing to witness -- he kept looking behind to see his cape fly."
What's more, she explained that the capes not only gave the kids a boost of confidence, but they also allowed them to just feel like kids, regardless of their situations, and "nurture the child from within."
While the kids at the shelter felt like stars with their capes on, the students who made them also benefited from the experience.
"They are learning compassion for other children, and understanding that it doesn't matter where you live or where you come from, you all need a little boost of self-esteem sometimes," club advisor Jean Mendler told Today.com.
Grahl, who created the Capes for Kids initiative back in 2010, told HuffPost that she hopes other groups can take a page out of the students' book and join the effort, so more kids can have that magical experience.
"To see a human transform with a piece of material around their shoulders and to feel that confidence -- why wouldn't we provide that?" she said.
Related
Before You Go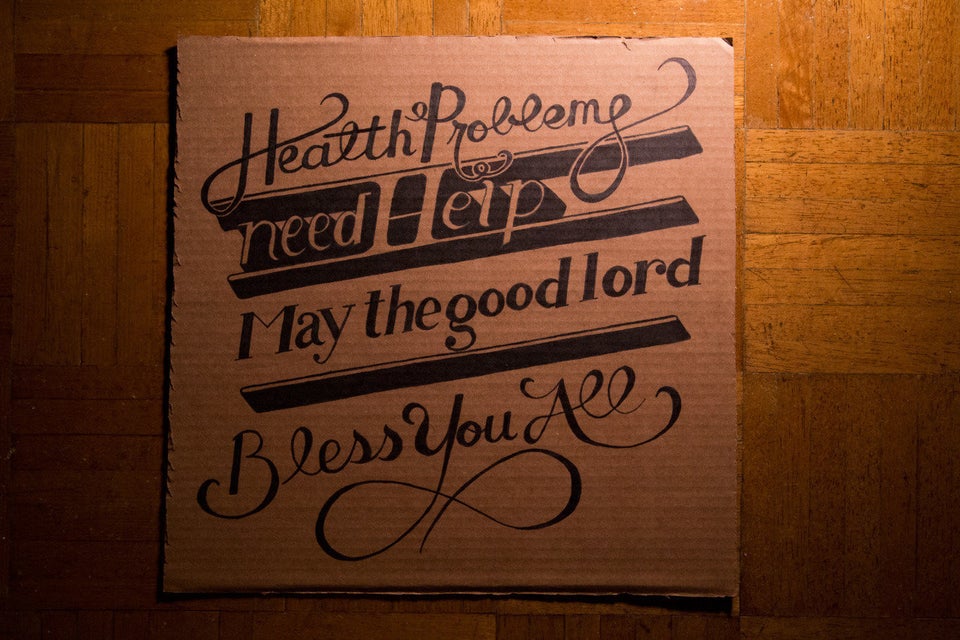 Artist Redesigns Signs For Homeless People