Students at Marjory Stoneman Douglas High School have started a project to give their peers from underrepresented groups a larger platform on which to share their experiences with gun violence.
The online campaign ― started by 17-year-old junior Carlitos Rodriguez, who is Latino, and a handful of his friends, mostly teens of color ― is meant to amplify the stories of people affected by gun violence who feel unheard, particularly their Stoneman Douglas classmates of color. Some of those students say the media have not recognized them as much as they have highlighted their white peers.
"Our school is very diverse and the media is not representing us," Rodriguez told HuffPost on Thursday. He noted that while nearly 40 percent of Stoneman Douglas' 3,000 or so students are nonwhite, the majority of the students getting the most media attention are those at the forefront of the March For Our Lives movement, and they are largely white.
"We want to represent the minorities that are not in the media ― the Latinos, African-Americans, Asians. Our voices are very powerful," he said.
In the few days since the Stories Untold account was launched, it has largely retweeted Parkland students describing their experiences of the Feb. 14 shooting. Many of the tweets share students' traumatic stories of watching their peers and teachers being shot. Some students are sharing their stories publicly for the first time.
"We have so many students who were inside that building texting us because they can't keep their pain any longer," Rodriguez said. "They need to share it with someone. And their story matters."
Ultimately, the project aims to expand its focus and feature more stories of people affected by gun violence beyond Stoneman Douglas, Rodriguez said ― specifically from communities of color, which are disproportionately affected by gun violence.
Last week, a group of black students at the school held a news conference to express that their voices weren't being sufficiently heard ― by the media or their peers.
Rodriguez echoed those students' feelings, in both applauding their now-famous classmates like Emma González and David Hogg for their efforts to make the teen-led movement more inclusive and pushing for them to feature more voices of their own black and brown peers.
"We just want inclusion ― and to be able to share our stories," Rodriguez said, noting that March For Our Lives student leaders like González are their friends and support the Stories Untold project.
"We're all truly fighting for one cause," he added. "We're just adding more fire to this movement."
Related
Before You Go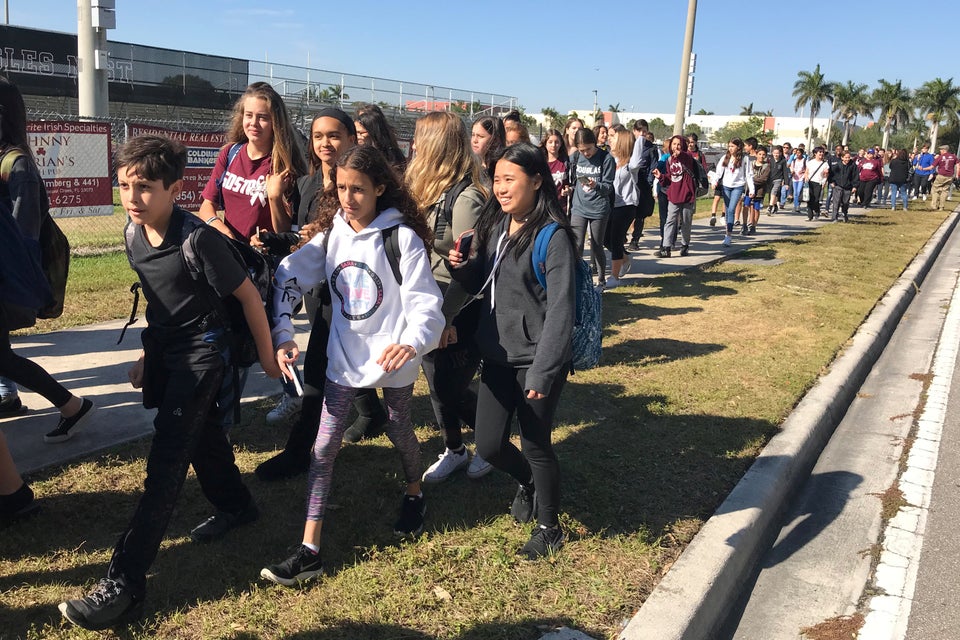 Students Walkout To Protest Gun Violence
Popular in the Community