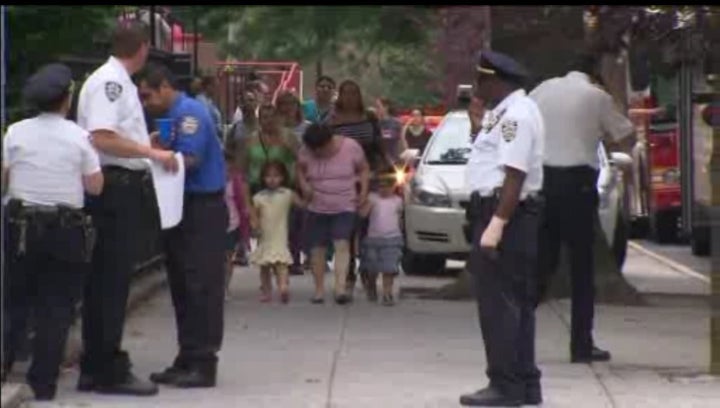 NEW YORK (Associated Press) - Dozens of elementary school students were sickened Tuesday after they drank pink-tinted fountain water that was contaminated by a leaky air conditioner, city officials said.
Officials at Public School 20 in the Flushing neighborhood of Queens believe the chemicals came from a faulty central air system installed in a new wing. The chemicals are not highly toxic, officials said.
Seventy-four students were sickened after drinking the water, said fire department spokesman Jim Long. The students also noticed pink water in the school's toilets.
Seventy-one were taken to hospitals around 1:30 p.m. after complaining of stomachaches; two students vomited.
Buses from the Metropolitan Transportation Authority and the Fire Department shuttled students to the hospitals. It's unclear how many of the students will be admitted.
Parents were notified by phone and notes were sent home.
It's believed that air conditioning fluid from a faulty system leaked into the water supply, and that students drank the water at fountains and became sick, said Margie Feinberg, a spokeswoman for the city Education Department.
The central air was not working at the new wing, which is under construction. Workers came to fix the system, and it's believed the leak happened then, Feinberg said.
Meanwhile, the school remains open and students have been given bottled water, the FDNY said. The school's water has been shut off until the lines can be decontaminated.
Popular in the Community