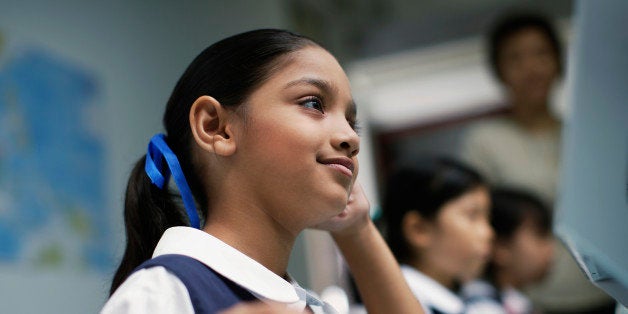 Schools and districts cannot, and should not, be expected to meet every academic and non-academic need for their increasingly diverse student populations. Strong community partners can help complement existing educational frameworks and leverage an entirely new universe of expertise, approaches, and resources to drive improved student achievement. Furthermore, effective partnerships have been proven to lead to students with better attendance, academic performance, stronger work habits, more positive social behaviors, and improved school climate.
The Every Student Succeeds Act (ESSA) strengthens partnerships by:
• Maintaining the 21st Century Community Learning Center (21st CCLC) program. In doing so, ESSA continues to make partnerships a priority for local afterschool grants and adds a new required partnership for local expanded learning programs.
• Ensuring that local education agencies (LEAs), to the extent feasible, will work in consultation with intermediary organizations when developing and implementing programs under Title I. This helps ensure that LEAs will actively consider the potential role of intermediary and community organizations when planning the implementation of these critical programs.
• Allowing states, with the approval of LEAs, to use school improvement funding to support activities undertaken either in partnership with or provided directly by "other entities such as school support teams, educational service agencies, or nonprofit or for-profit external providers with expertise in using evidence-based strategies to improve student achievement, instruction, and schools," helping ensure that effective partnerships are leveraged to serve students who stand to see the greatest benefit.
• Allowing schoolwide program funding to be used to support the provision of services "by nonprofit or for-profit external providers with expertise in using evidence-based or other effective strategies to improve student achievement."
Today we expect more of our students than ever before. Unfortunately, students from underserved communities, who typically have the greatest need for additional supports and enrichment, are least likely to get it. They are also less likely to know about the world around them - that they live a mile from the ocean, can visit their city's museums, and are welcome to walk through a nearby college campus. School and community partnerships, through the 21st Century Community Learning Center program and other federal initiatives, expose students to life-altering experiences.
We are glad that ESSA both maintains the 21st CCLC program and takes these important steps in promoting high-quality partnerships, many of which were first proposed in S. 580/H.R. 1118 "The Community Partnerships in Education Act," sponsored by Senator Sheldon Whitehouse (D-RI) and Representative David Cicilline (D-RI), respectively. And we look forward to working with states and LEAs as they implement this new law, consistently highlighting the complementary role that intermediary and community-based organizations can play.