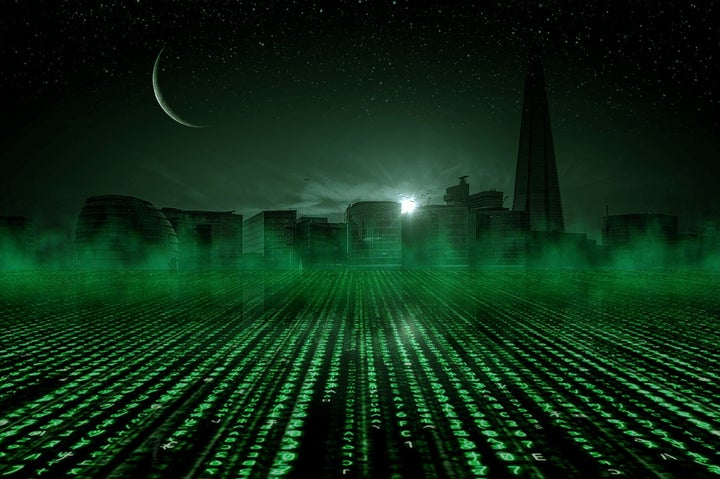 In case anyone hasn't noticed, amidst self-driving cars and planned vacations to the moon: the future is here. The fast-paced onset of the space age, with all its promise and discontent, is causing many of us to catch our breath. For those of us still listening to TLC and Green Day, this year was a reminder that the future is arriving at breakneck speeds.
What will our future look like?
As always, the answer to that question is best answered by looking to young people.
In schools and homes across America, we find kids whose future lives will be a matrix of real-life and virtual worlds. The proliferation of mobile technology has become an internet of things. Texting is perhaps the closest humanity has yet come to telepathy. The fourth industrial revolution has dramatically shifted us towards a knowledge-based creative economy.
It is more important now than ever before that we find ways to prepare the next generation to navigate life in a complex, ever-changing digital world.
Today's K-12 students are more than just digital natives. They are the first generation born in the 21st century. As newsworthy as Millennials are right now, these are not Millennials. Millennials as a demographic are roughly defined as those born in the 80's and 90's. They hover around the 18-34 young adult market. Today's high schoolers belong to an entirely new generation. And their world will look very different from the one we once knew.
How do we prepare students for a world we cannot yet imagine?
"It is more important now than ever before that we find ways to prepare the next generation to navigate life in a complex, ever-changing digital world."
Public education is the quintessential public good and the bedrock foundation of American democracy. We need to teach students 21st-century skills: skills such as critical thinking and problem-solving, communication and emotional intelligence, digital literacy and entrepreneurship. For today's schools and policymakers, there are some great lessons on integrating technology into curriculum that can be learned from the innovative work being done at the intersection of the education, business and non-profit spheres.
Digital education is becoming a hotter and hotter topic. Its wide range of applicability was on full display at the recent DigitalYou symposium in Georgia, where students researched, developed and presented coursework on issues that included cybersafety, cyberbullying, digital citizenship, the importance of managing a digital footprint in the age of social media, parenting in a digital world, and how online tools such as portfolios can be used to build career readiness.
The DigitalYou event was the brainchild of a partnership between AT&T Aspire, the philanthropic arm of the telecommunications giant, and DECA, a nonprofit with a mission to prepare young leaders for future careers. One adorable segment even featured teenagers teaching computer skills to the elderly. (Intergenerational learning for the win.) It was a prescient reminder that youth are not just students. They also have a lot to teach us.
The need to adapt to the new technologies shaping our world goes beyond young people. Citizenship itself is based on an informed and active populace that is able to learn, discuss and grow. For navigating the 21st century, digital literacy and media literacy now go hand in hand. The Knight Foundation is doing fascinating work on the future of libraries and how these venerated institutions can help prepare us for processing information in a digital age.
Careers in science, technology, engineering and mathematics (STEM) are a booming area of interest. "According to code.org, there are 500,000 current computing job openings today, and they're growing at TWICE the rate of all other jobs," says Dean Tarpley, owner of The Coder School in Dallas/Fort Worth, which is opening two new schools. "That is a mind-blowing gap between the demand and supply of computing talent to our future job economy. We want to help close that gap by preparing and empowering our next generation of kids by teaching them how to code."
The internet of the future will be rife not only with uncharted waters but also new opportunity. As someone who grew up in rural America, it is my great hope that the connective power of technology will allow us to move back into those communities and continue building upon our rich history to form new economic life streams based on knowledge, creativity and innovation.
As the world changes around us, may we learn and evolve with it.
Popular in the Community