About a third of the students with disabilities who enroll in a four-year college or university graduate within eight years. For those that enroll in two-year schools, the outcomes aren't much better: 41 percent, according to federal data.
The dismal outcomes aren't because students with disabilities can't handle the coursework. The vast majority of special education students can grasp rigorous academic content. Experts estimate that up to 90 percent should be able to graduate high school meeting the same standards as general education students, ready to succeed in college and careers. But high schools often neglect to teach these students the soft skills that will help them in higher education — like how to study, manage their time and self-advocate.
These skills can make the difference between getting a degree or not at a time when America expects a large number of jobs requiring postsecondary education to go unfilled.
A 2011 federal study that followed students for several years after high school graduation found that special education students are less likely to go to and complete college and, if they joined the workforce, earned nearly $4 an hour less than former general education students.
Students with disabilities process information differently, so they need more explicit instruction to develop and use these skills than general education students do. Students with attention deficit hyperactive disorder (ADHD) or specific learning disabilities often have weaknesses with executive function, which makes it harder to organize their time and problem solve. Students with other disabilities, such as autism, may have trouble knowing how to act in social situations. All students with disabilities need to develop strong self-advocacy and communication skills to make sure they're getting the supports they're due, especially in the sink-or-swim real world.
Soft skills are "a hugely important thing," said Robert Tudisco, a New York-based attorney who was diagnosed with ADHD at age 34 He now organizes parent-information sessions to help students with disabilities prepare for life after high school.
Skills like knowing how to ask for help or organize a study group "are as important as anything else you're going to learn," said Tudisco.
"When they go from this high degree of structure [in high school] to basically no structure at all in a postsecondary environment, many of these kids crash and burn."
Yet families of children with disabilities and the students themselves say that schools are failing to provide direct instruction in communication and organizing strategies or, if they do teach them, failing to give students adequate practice.
Federal law requires schools to create individual programs and set goals for special education students, including what they should learn and how they should be supported. But parents and youths say schools often underestimate (or overestimate) a child's abilities. In some cases, there are no goals set at all to support students in nonacademic areas.
Cole Hendricks thought he was well prepared for college. His diagnosis of ADD in the third grade had mostly been a nonissue throughout his time at school. It just meant that he would often take tests in a separate room. And he always did well in his honors and college prep courses at Noblesville High School in Indiana.
"When they go from this high degree of structure [in high school] to basically no structure at all in a postsecondary environment, many of these kids crash and burn."
Although he learned mathematical formulas and important historical dates, he doesn't remember ever being taught how to study — other than the one day in sixth grade when they talked about skimming your notes as a strategy to prepare for tests.
In high school, his teachers gave general tips on how to handle college work, such as using an assignment book to keep track of your due dates. "That's very easy to tell somebody," Hendricks said. "People talked about it loosely. So it was never tailored toward somebody with a learning disability."
Hendricks explained that, for him, putting his assignments in a planner wouldn't work. It would be too easy to forget to write something down in the first place, or he might forget to check his planner, making the whole effort pointless. When he got to Purdue University in 2014, he didn't have a system for organizing his deadlines.
"There would be times that I would forget I even had an assignment," he said. Because of his ADHD, "the thought can be there for one second and totally gone the next."
Noblesville Schools director of special education Mark Booth said that the district has intentionally incorporated soft skills into its special education curriculum. Five years ago, the district worked with parents, teachers, students, therapists and business leaders to "discuss the most important skills that our special education students must have in order to be able to function in the classroom, at a job or in the community after school," said Booth.
They settled on four skills to focus on in the classroom and for students to practice in internships. These skills, including critical thinking and communication, are now covered in special education classes and in general education classes, district officials said.
When Hendricks got to college, though, he said he had no idea how to manage his time or what kind of study habits worked best for him. He also had trouble handling homework assignments that required more problem solving than he'd needed in high school, and his grades suffered.
A week into his first semester at Purdue, he was given a vocabulary quiz in an animal science class. The textbook hadn't arrived yet. The night before the class, the professor sent out an email to everyone with the two pages of the text that included all the vocabulary words, but Hendricks was busy with other assignments and didn't look over them until a couple of hours before the quiz.
"I remember sitting down and trying to remember all those words that were on those two pages," he said. "I utterly failed it. I got three words right."
His freshman year, he said, he earned about a 2.0 GPA.
"The transition going from high school to college was definitely difficult," he said. "Freshman year kind of hit me pretty hard."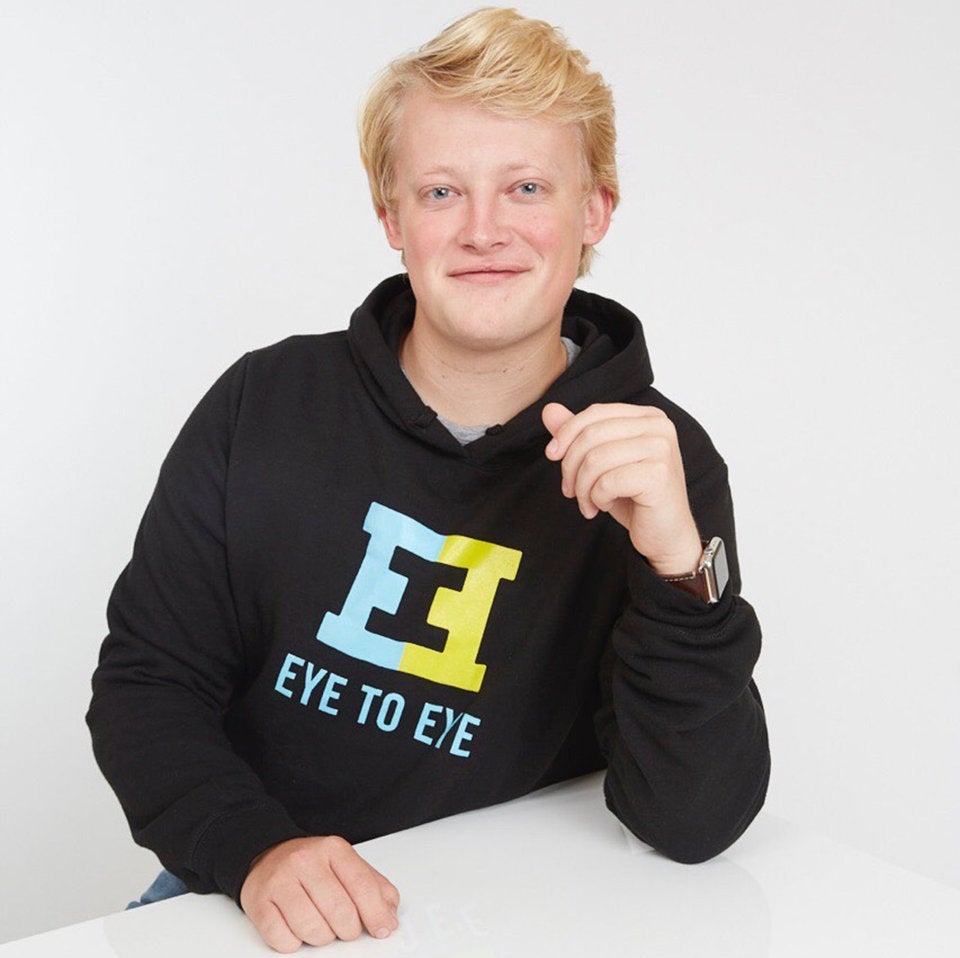 In his sophomore year, he connected with a mentoring organization called Eye to Eye, which helped him learn how to work through difficult homework problems and develop study habits that could keep him focused. Even something like getting up and switching rooms while studying helps, he said. He has a planner, but also puts his due dates on whiteboards around his apartment and uses apps on his phone to keep track of assignments. This way, he has constant reminders about his workload.
Today, Hendricks says he would approach the vocabulary quiz much differently. He'd talk to his professor about not having the book. He'd create a study group to go over the terms with classmates or make flashcards. He'd make sure he gave himself more time to prepare.
Last semester, he earned a 4.0.
He now leads Purdue's Eye to Eye Chapter and is less than a year away from his bachelor's degree in animal science.
Some colleges are stepping up to help ease the transition so students like Hendricks don't flounder when they arrive on campus. At the University of the Ozarks in Arkansas, the Jones Learning Center provides "all kinds of support so [students with disabilities] can be successful in college," according to center director Julia Frost. Students check in daily with a coordinator who helps them with anything they need, including choosing classes and managing their assignments.
Experts say this kind of help is important, but students should be learning soft skills earlier in life. "As a college professor, I'm still shocked by how many of our college students with disabilities do a poor job advocating for themselves," said David Scanlon, associate professor of teacher education, special education curriculum and instruction at Boston College.
This preparation needs to "start at least in high school if not the lower grades," he added, "with students really learning to identify their strengths and their needs."
Schools recognize the importance of such soft skills, but often have to prioritize students' other needs, including academic, social and emotional, said Alice Shillingsburg, a board-certified behavior analyst and an assistant director for the National Autism Center.
Shillingsburg added that it's possible that schools are teaching soft skills to students with disabilities but those students may have trouble applying them in college or the real world. "There's a pretty distinct difference between a classroom setting and work setting," she said. Students may be used to practicing soft skills with certain supports and individuals, and then a new environment with new distractions can "throw someone off" she said.
Schools often assume parents are teaching their children how to speak up for themselves, study for tests and prioritize homework assignments, according to a brief by the National Collaborative on Workforce and Disability.
Many parents who were interviewed for this series said that they worked on soft skills with their children, but also expected schools to teach and reinforce them. "In the end … a lot of the onus will come back on the school. It is a large task, and it is more of an 'it takes a village' approach," said Janine Solomon, an attorney at Massachusetts Advocates for children, an advocacy group that works to promote rights for special education students.
"It's a crisis. Our kids are graduating to the couch."
Solomon once represented a student who sued Dracut Public Schools in northeastern Massachusetts. (The names of the student and his parents were anonymous in the suit.) The student had met all the academic requirements to graduate, but had not received help in developing his "pragmatic language skills, social skills, organizational, vocational skills, and travel skills" according to the lawsuit. As a result, the lawsuit continued, "he is ill equipped to participate successfully in postsecondary education, employment, and independent community living."
The student was academically prepared for college, so the district said it had fulfilled its obligations, Solomon said. But his family argued that wasn't enough.
"He didn't have many of the skills to get about and plan and organize his life and his day outside of school," Solomon said. "And anything he was doing within the school environment was not translating to his life after school. That was going to be impacting his ability to go on and be independent in his life."
Solomon's client won the case. The district appealed and the majority of the ruling was upheld.
Dracut officials did not respond to multiple requests for comment.
Jacqueline Reis, spokesperson for the Massachusetts Department of Elementary and Secondary Education, said that while the state had focused on helping special education students transition out of high school before Dracut, the ruling did have an impact.
"It is something we consider when prioritizing our efforts since then," she said. "Districts recognized the need to assess how the student would do in college or work or the community and then provide services in accordance with what they find."
The department has developed a long list of formal and informal assessments that districts can use, as well as a "transition planning form" that requires educators to lay out a student's "postsecondary vision" as well as all the skills they'll need to achieve it. They must then make a plan to get to the end goal, including classes, employment and real-world experiences.
The Dracut lawsuit is probably unique, experts say. Kathleen Boundy, co-director of the Boston-based Center for Law and Education, said "there is no question" that the development of soft skills should be part of any transition plan when schools and families are trying to identify what a child needs to be self-sufficient. Beyond that, however, Boundy said a school's obligations may depend on a given state's standards for all children.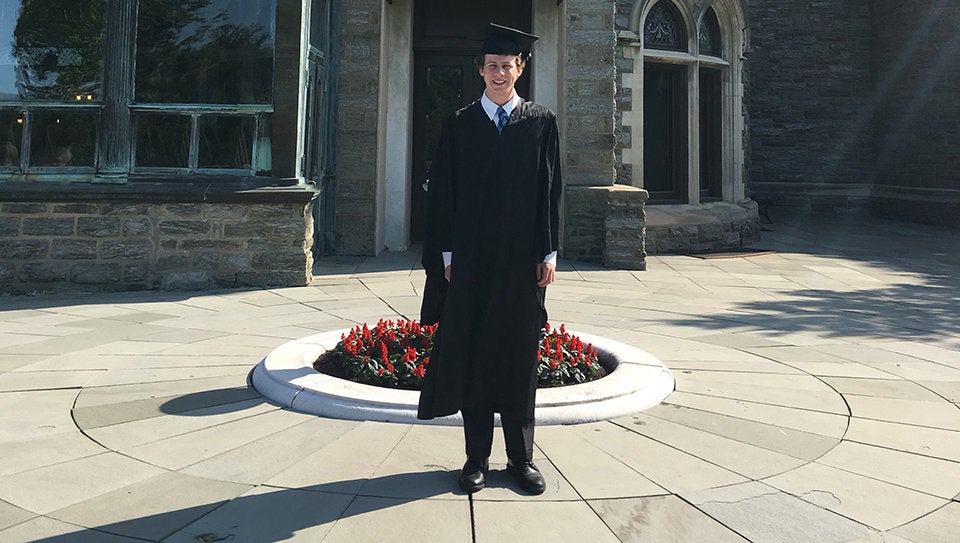 Karen Salomon, the Pennsylvanian whose 22-year-old son, Adam, has autism, said her son "wasn't really ready" for life after high school when he graduated. "He needed a lot more of the social skills, and to improve his stamina to work a full day."
Salomon said Adam's high school program was drastically different from what was offered to students without disabilities. While he was in high school in Upper Dublin, he took part in an employability skills program for a year instead of attending classes. Salomon said the program included working at various job sites. Program officials observed him and later provided feedback and coaching.
Salomon believed the tasks he was given reflected the low expectations the school had for her son and others like him: tasks like putting pizza boxes together and cleaning the locker room at the local YMCA.
She said that Adam learned some soft skills, like managing a schedule, but only because he had a job at a grocery store after school. He was also pulled out of class to work on communication skills as part of a small group of students who also had autism.
She thinks her son would have been more prepared to interact with co-workers and organize his time if he'd had more opportunities to interact with nondisabled peers and had practiced soft skills "in real time," so that behavior could be corrected and practiced in real situations.
"I believe our adults with autism can do jobs, but often get into trouble on the job because of social misunderstandings," Salomon said. "These things can be addressed, and should be targeted in the high school environment."
Robert Schultz, principal of Upper Dublin High School, said the school "wants to ensure inclusion takes place to the maximum extent possible." Although students may be pulled out of class for direct instruction on soft skills, he said, there are then "ongoing services to check to see how those types of taught skills are being applied in a … general education setting."
Schultz added that the classes and services for students with disabilities are determined based on each student's strengths and needs by a team of educators and the student's parents; that plan is then outlined in the student's Individualized Education Program, the federally mandated paperwork that sets out learning goals. The employability skills program that Adam participated in has been offered to a variety of students for whom it was determined that job placement work would be helpful for reaching their goals.
"We've had students take it who do have college as a goal, and we've had students take it who do not have college as a goal," Schultz said.
However, unlike many other students whose high school experience left them unprepared for college or work, Salomon's son will be getting the support he needs to make the transition to the real world. She found a vocational program at Millersville University just outside of Lancaster, Pennsylvania, about an hour away from their home, that's focused on some of the very issues she says Adam's high school neglected. The program is geared to students with special needs.
Adam now lives in a dorm, has both an on-campus job and an off-campus job and attends classes with his peers without disabilities. His program helps him manage the day-to-day aspects of college. He wants to work in video production and is taking classes in that field.
"It's a game changer," Salomon said.
Popular in the Community