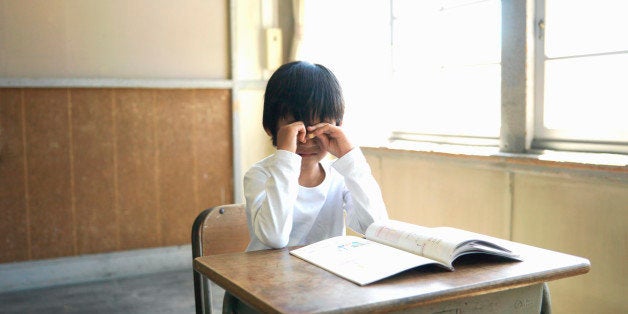 State laws restricting schools' use of restraint and seclusion probably do little to help students with disabilities, University of New Hampshire researchers say.
Many U.S. school districts use restraint and seclusion as discipline, and the punishments disproportionately affect students with disabilities, according to the research paper published Tuesday. States have taken steps to curb these disciplinary practices in recent years, yet students with disabilities continue to be secluded and restrained the same amount, the University of New Hampshire scholars wrote.
About half of states updated policies on restraint and seclusion between the 2009–2010 school year and 2011–2012. But students with disabilities continued to receive the punishments at the same rate after the changes, according to the paper. "We can't say that state law doesn't do anything, but we don't have any evidence that would refute that," Douglas Gagnon, co-author of the paper, told The Huffington Post.
Gagnon, a recent PhD recipient who wrote the paper with professors Vincent Connolly and Marybeth J. Mattingly, said it's hard to generalize about states' updates to seclusion and restraint. But "it is fair to say the changes have been more restrictive," he said.
"For instance, several states limited the situations where restraint and seclusion could be used, only using it in emergency situations when all other means are exhausted," said Gagnon.
Most of the variation in reported use of restraint and seclusion happens within states, as shown in this map: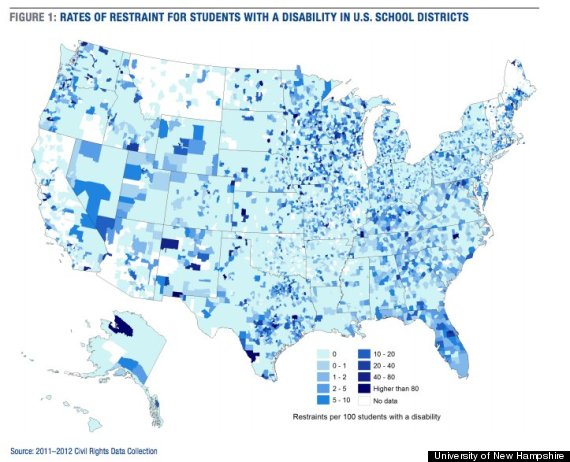 "Implementation rests at the hands of localities," said Gagnon. "Although this can't be proved based on our data whatsoever, I suspect that if one wanted to change the way these are being used in schools, you might get a bit more traction if you're supplying practitioners with support and skills and alternatives."
Restraint and seclusion tend to happen more in urban school districts than in suburban and rural areas, according to the paper. The practices are slightly more likely to occur in low-poverty, low-minority districts. Gagnon speculated that this may be due to variations in reporting, or that low-poverty districts may have resources like seclusion rooms.
Gagnon stressed that seclusion and restraint are common in only a "small but meaningful minority of districts."
He asked: "We know that it can be dangerous to use [these practices], and with places using it frequently, what are they getting out of it?"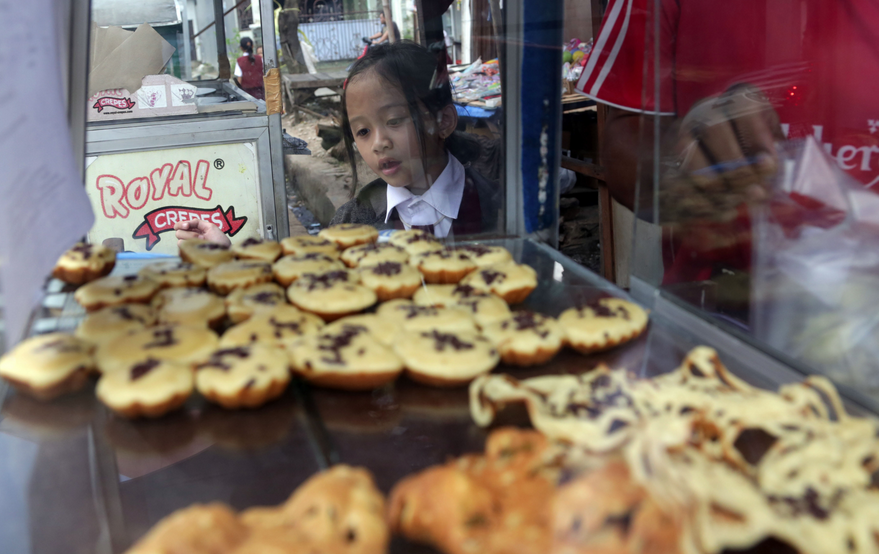 School Lunches From Around The World