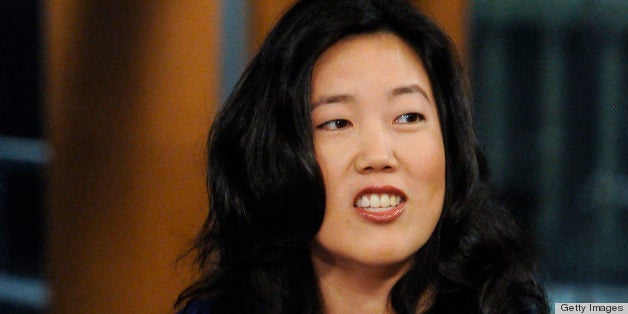 StudentsFirst say that they were unaware of what education bills Ragan worked on and sponsored during his time on their fundraising rolls. This is a claim that I find very suspect and examine in depth here.
They make a decent repudiation of the bill:
When it comes to this kind of legislation, StudentsFirst is clear that we stand strongly opposed to policies, statements, or actions that could create an unsafe or unwelcoming environment for any student in any school. In Tennessee and elsewhere, we remain committed to that and to working with parents, teachers, and administrators to ensure every student has a great teacher, parents have access to great schools, and that policymakers are making effective use of public dollars.
They leave to the reader's imagination what this "commitment" to working toward a more welcoming environment for LGBT kids looks like, specifically in the LGBT-hostile state of Tennessee. There's really nothing more than an empty platitude here.
Chris Sanders, president of the Tennessee Equality Project, issued a challenge to StudentsFirst to make things right: "StudentsFirst could take steps to redeem their misplaced award by working to pass the Dignity for All Students Act -- a real anti-bullying bill with enumerated protections based on sexual orientation, gender identity and expression, and disability."
Nowhere in StudentsFirst's statement is there a mention of rescinding the honor of calling John Ragan an educational "Reformer of the Year." They make no mention of asking Ragan to return their $6,500 donation, nor do they promise that they will not continue fundraising for this candidate. Nowhere do they admit error. Nowhere do they apologize, either for making a mistake or for just flat-out incompetence in the selection of Ragan. In whole, it's some excuse making rolled up with some happy PR talk: "We love gay and transgender kids!" But there's no concrete promise of making any changes to their criteria for honoree selection or their fundraising efforts or really any action at all, promised or delivered.
They say of the "don't say 'gay'" bill, "Thankfully, members of the Tennessee legislature agreed, and did not allow the bill to move forward."
I'd add: No thanks to StudentsFirst, who claim that they didn't know about the bill, nor to any of StudentsFirst's friends in the Tennessee legislature.
Popular in the Community