"What's the place that changed you?"
We're eternally nostalgic for college -- the things we learned in class and out (okay let's face it, mostly out) shaped us into the humans we are, quite probably more than any other chapter of our educational lives.
But for those of us who were lucky enough to study abroad, on-campus shenanigans seem like no substitute for the way a faraway place tugged at, molded and grew our souls. Something about the adrenaline rush of independence, coupled with the challenges of adjusting to a new place, language and culture, left us different than before in the BEST possible way.
We asked Huffington Post editors for the singular place that changed them while studying abroad during school. From a cafe in New Zealand to a pier in Spain to a cable car in the Italian mountains, these spots -- and the powerful, personal stories that go with them -- prove travel truly does change us permanently, and for the better.
Illustrations by Noelle Campbell
----------------------------------------------------------------------------------------------------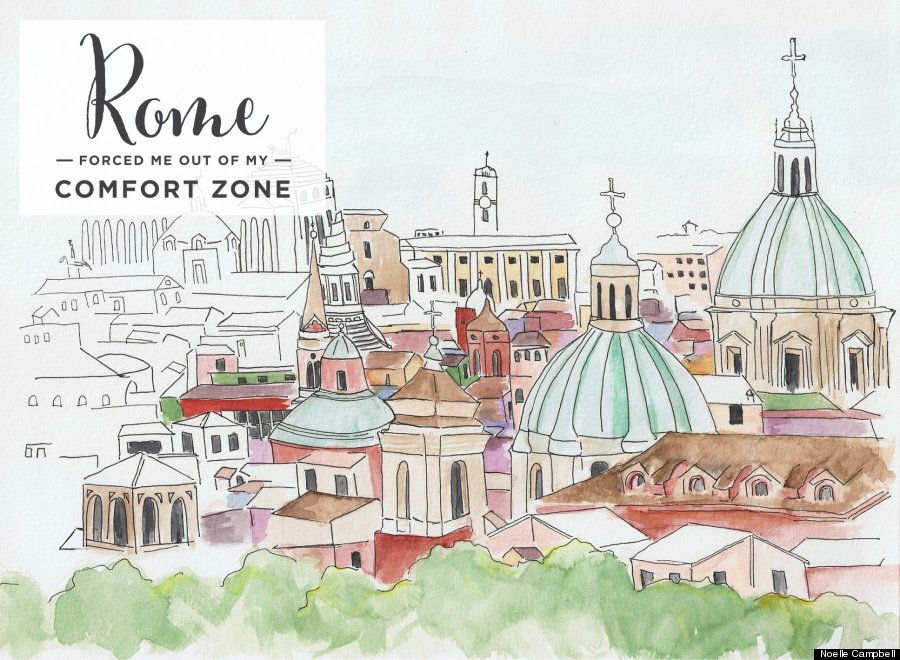 "I studied abroad in a neighborhood far away from the city center. It forced me out of my comfort zone -- we were the only people in the building who spoke English, and acclimating with a language barrier was eye-opening. I have been inspired to take more risks. While I don't fully attribute quitting my first job to pursue a writing career to my time spent abroad, it certainly broadened my horizons to do things that may have seemed too scary and uncomfortable before." --Jamie Feldman, HuffPost associate style editor
Oktoberfest in Munich, Germany
"For the first few years of college, I didn't really understand the concept of social drinking -- I thought it fostered an environment of fake friendships and stupid decisions. When I experienced this adult carnival that simply celebrated having a good time and Prost-ing to life, it finally clicked. I discovered how to find that middle ground where you can just be silly surrounded by friends without being completely sloshed. It changed my entire outlook on college parties." --Jessica Kane, HuffPost director of millennial outreach
Driving Creek Cafe in Coromandel, New Zealand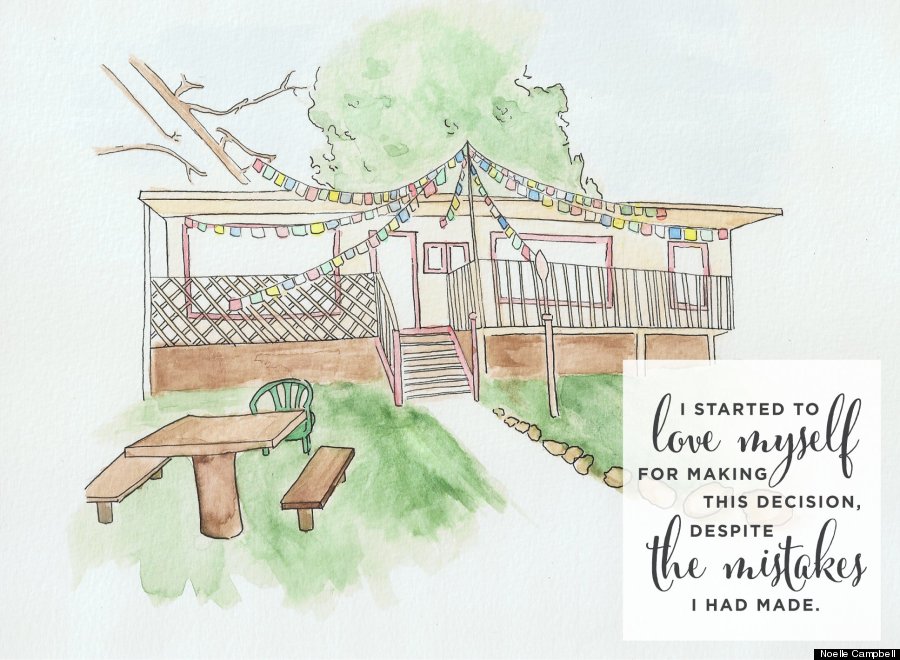 "I worked at a vegetarian cafe in a rural fishing town. I learned the value of stillness. I learned the pleasures of homemade yogurt, hanging laundry out to dry, listening to strangers' stories, taking the time to cook something or walk somewhere for a tea. Most of all, I really started to love myself for making decisions that had brought me to this beautiful place, despite the many mistakes I had made earlier." --Antonia Blumberg, HuffPost associate religion editor
Sannai-Maruyama archaeological site in Aomori City, Japan
"When I enrolled in a six-week field school, I had dreams of artifacts springing from the ground like daisies. But when we arrived, we were not allowed to excavate in the actual historical site. Regardless, we went to work and dug big empty dirt square holes, hoping and praying to see something. Looking back, the whole experience helped me to develop an understanding that life is never what you plan or hope it to be, but you can still learn." --Nicole Edine, Huffpost associate editor of strategic partnerships & social impact platforms
A one-bedroom apartment in Paris, France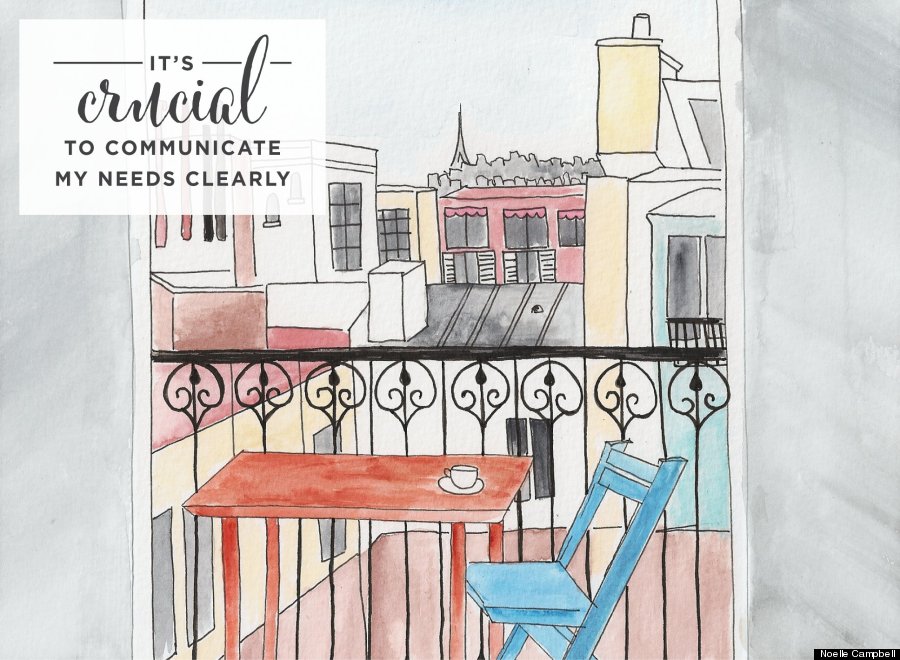 "I had a solid grip on French before departing for Paris, but it wasn't until I lived fully immersed in the culture that I realized how little I actually knew about using the language in real life. No teacher explained, for example, how to tell my landlord that the water tank in our (teeny, tiny) bathroom was leaking and that I was currently containing the mess in a sauce pan. The experience taught me about being independent -- I realized how crucial it is to communicate my needs clearly and effectively." --Sarah Klein, HuffPost health & fitness editor
Mottarone cable car in Stresa, Italy
"My whole life, I had been terrified of elevators, gondolas and Ferris wheels -- the claustrophobia was overwhelming. So when told we'd be riding a rickety chair lift up a mountain on my first day abroad, I panicked. I asked my friend to ride with me because she was good at making me laugh. That was one of the first times I truly relied on a friend to help me -- and every day since, I've made an effort to lean on them more often." --Suzy Strutner, HuffPost associate lifestyle editor
La Caleta beach in Cadiz, Spain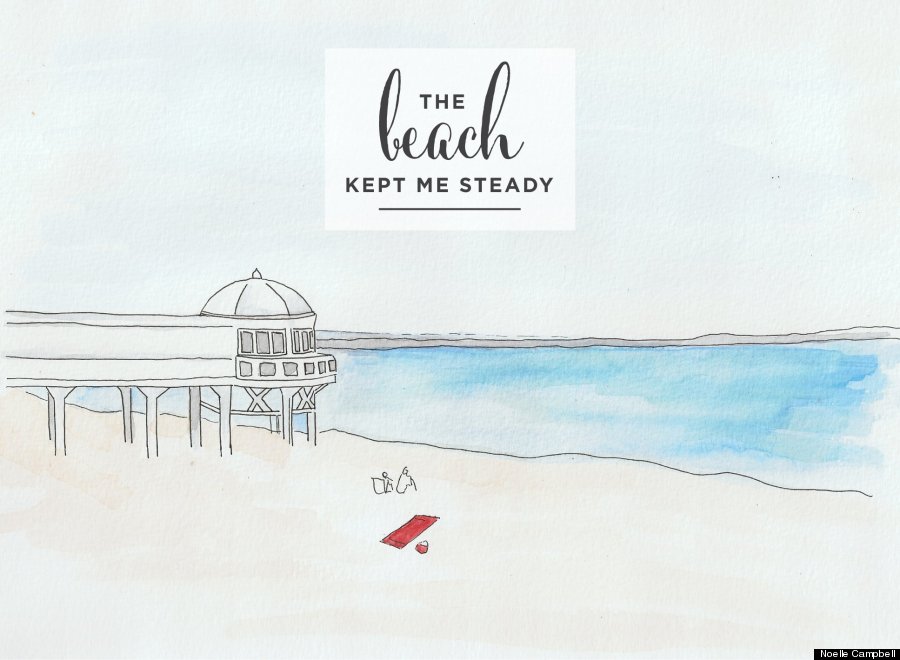 "Cadiz was the first time I had ever been out of the country. To deal with homesickness and the daily frustrations of attempting to communicate, I went to the beach every day. I would take off swimming on the most frustrating afternoons, trying to reach the fortress at the end of the pier -- but it always seemed too far away. On the very last weekend we were there, I finally made it. For the whole trip, this beach kept me steady, reminding me that no matter how different everything is around you, some things never change -- like the ocean -- and there is so much beauty to be found in small corners of the world." --Ellie Kaufman, HuffPost social impact fellow
London, England
"My family joked that I would meet a man, fall in love and never come back. And they were right. I did fall head-over-heels in love, but it wasn't with a human. It was with that wonderful, magical, intoxicating city. My imagination had always been able to run a bit wild, but the moment I arrived, it took off in a full-on sprint, and I've never been the same. My ideas grew bigger, and I tapped into a part of my brain I never knew existed. Suddenly and unapologetically, my dreams had no limits."
--Katelyn Mullen, HuffPost managing lifestyle editor
Twelve Apostles Marine National Park in Victoria, Australia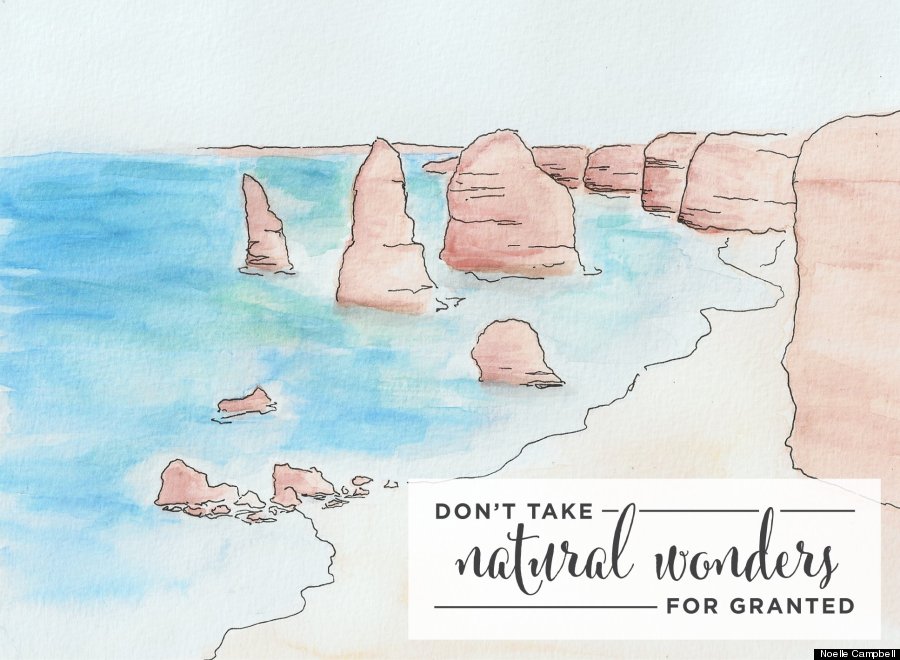 "While I was studying abroad, I produced a video report about how climate change affects Australia's wild coastline. I learned that the projected rising sea levels are a major threat to the beautiful Twelve Apostles, a limestone formation along the Great Ocean Road. Seeing this threatened geological region firsthand opened my own eyes to not take natural wonders for granted." --Jacqueline Howard, HuffPost associate science editor
Masò restaurant in Florence, Italy
"Shortly after committing to a semester abroad in Florence, I was diagnosed with celiac disease. I felt that my serious dietary restrictions would ruin my adventure, and waiters laughed at me when I asked if their restaurants offered any gluten-free options. That was, until I stumbled into Masò -- when I saw 'pasta senza glutine' on their menu, my heart soared. The owner sat with me and told me where his favorite restaurants with gluten-free dishes were, how to tell waiters I had celiac disease in Italian and where to find gluten-free foods I could cook on my own. From that moment on, I lost all embarrassment over my diagnosis." --Casey Adams, HuffPost public relations fellow

Before You Go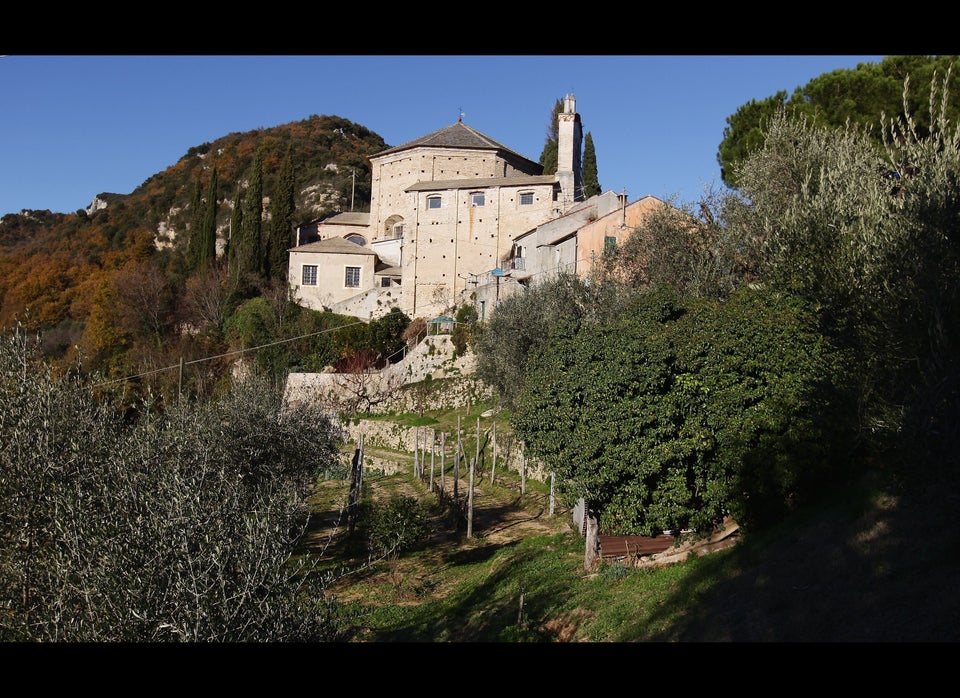 Best Countries To Study Abroad