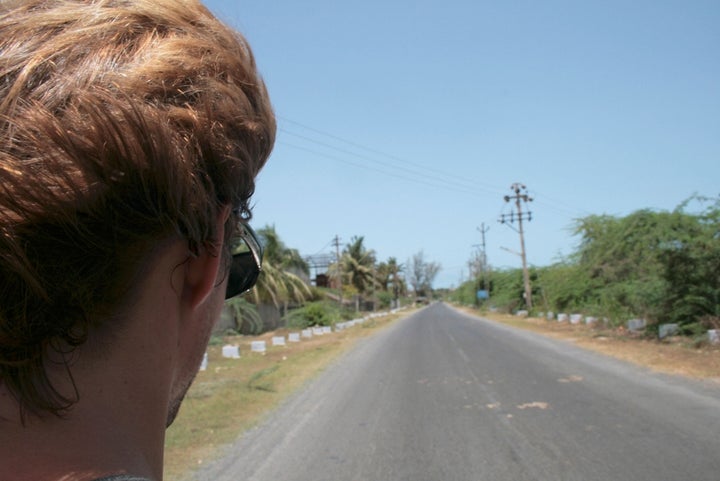 Want a different academic setting? A different cultural setting? Want to discover more of who you are? Studying abroad might be the answer for you.
Studying abroad is not only academically and culturally fulfilling, but also fosters personal growth. If you had asked me two years ago where I wanted to study abroad, I would have listed a variety of European countries, simply because the European Union was a common area for students to study abroad. It had not crossed my mind to study in my mother country, China, since my grandparents left during the Cultural Revolution. But after studying, working and living in Shanghai for the past semester, I realized that not only did I immensely enjoy my abroad experience, but that I am open and willing to living there. I can only hope, that when you go abroad, you too, will enjoy every moment of your stay and learn something.
Over these past four months, I have made Shanghai my own. The first month, like a baby, I crawled and took tentative baby steps through China. I stayed within the Western comfort zone, participating in Western activities such as frequenting expat clubs, bars, and other spots most American study abroad students immediately find comfortable and enjoyable. I did, however, take some larger baby steps when going to art galleries, reaching out to fencing clubs, posting on LinkedIn that I would love to meet a Mount Holyoke alum in Shanghai, and going to street fairs and flea markets.
During the second month, like a kid, I started to walk properly in Shanghai. I reached out to any contacts, whether it was a first, second, or third degree contact who was living or visiting Shanghai. I began to explore Shanghai's expansive restaurant life; eating with these contacts and other friends I made through random events I had attended, like kick-boxing classes. I branched out to other areas of the city outside of my dormitory's back street in Hongkou district. I also traveled to Beijing, Xian, and various places in Zhejiang province to experience other areas of China.
In the third month, China saw me gain traction and begin to speed-walk in this eastern-western cultural concoction of a city. I started to know bits and pieces of the Shanghai metro map like the back of my hand, especially the route to and from my internship as well as all of the above ground landmarks associated with that subway ride. My self-imposed curfew became later and later due to hours-long meals with friends followed by happy hours at various bars with breath-taking views of the city, or unique attributes that deemed them a must-see. I also traveled to Hongkong, Macau, Guangzhou, and Zhuhai during this time. Although the trip was fun, not speaking Mandarin and being restricted by my study-abroad program's rigid schedule exposed my yearning to be back in Shanghai.
The fourth and final month saw me fall head-over-heels in love with the city of Shanghai. I can now run in this city of lights. Almost every night, I was out exploring parts of Shanghai with friends; taking new routes to known destinations, eating at new restaurants, and meeting new people. A friend, Amberle, and I actually made a pact, that after graduation from our respective universities, we MUST come back to Shanghai to work and live. And, I even started to see someone living in Shanghai, which gave me insight into relationships in Shanghai, while exposing me to a different area of Shanghai I had not previous explored. I also traveled with a friend to Hainan, an island province in southern China and found myself understanding more about native Chinese people and culture.
I currently have equal parts Shanghainese/Chinese friends and expat friends. In exploring the city with both groups, I know what it's like to live in Shanghai, both as a native, and as an expat. I have the unique characteristics of a Chinese-American, but within the last two weeks, four Chinese people have actually asked me for directions to a destination or street, and cab drivers stopped immediately asking what country I was from when I entered the cab. In fact, one cab driver didn't even know that the Shanghai University of Finance and Economics had a campus for foreign students, so when I instructed him to go to my campus, he gave me an incredulous look, asked why, and asked if I had a boyfriend at my campus. Also during this month, a friend and colleague of mine, Katie, came to visit for the last week of my program. While showing her around some of my favorite parts of the city, she said she noticed that I walked and talked as if Shanghai was my city. And in a way, she is right. I can see myself living in Shanghai, at least for one-to-two years, but we shall see.
I know my parents won't like hearing this, but honestly, outside of seeing friends again, and hugging my parents and brothers, I could have stayed in Shanghai indefinitely. Many times, after visiting a place, people say they would like to go back. I don't have that luxury when speaking about Shanghai; I cannot just come back and visit, I must come back and live. The only question is when.
Studying abroad allowed me to grow academically as I became conversationally fluent in Mandarin; socially as I made new friends; culturally as I learned more about my Chinese culture and heritage; and personally, because it had never crossed my mind that I could come to love living and working in a developing country. As I stated before, if you had asked me two years ago where I would be studying abroad, I probably would have said somewhere in Europe, never thinking of returning to my motherland. But through the unique study abroad Mount Holyoke program with the Alliance for Global Education, I found myself in Shanghai for the semester and falling in love with the city, and more intrigued by the country. I have left Shanghai with the feeling of leaving a close friend; I can't wait to see it again!
Shanghai, this is not a "goodbye," but a "see you later." I will be back! So hopefully, see you in a year or two! Love, Allyson, or Zhaoyuchang