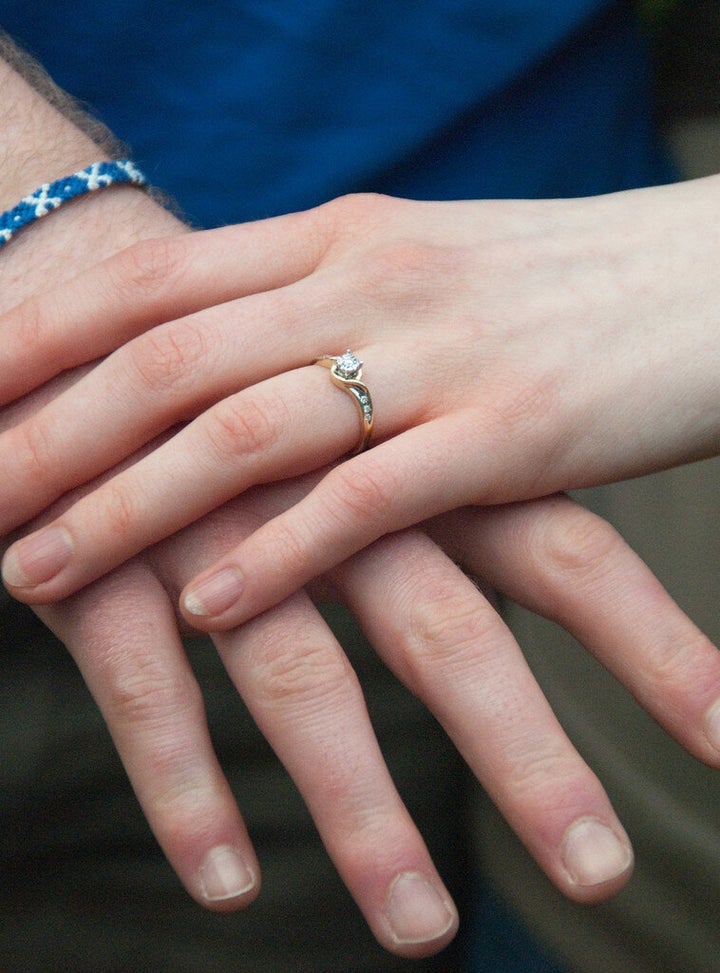 Now, a new report suggests that rising college debt is setting back college graduates in their personal lives as well, with more students choosing to delay getting married and having children.
But it does point out that in the time students' college loans have risen sharply -- the top one percent of borrowers now owe more than $150,000 -- the average age of first marriages has risen by about a year, Bloomberg Businessweek reports.
For men, the average age at first marriage is 28.7, while the average woman is getting married for the first time at age 26.5. In 2007, the average age at first marriage was 27.5 years for men and 25.6 years for women, according to the report. During the same time frame, fertility rates -- expressed as the number of live births per 1,000 women age 18-44 -- decreased from 69.3 to below 65.
Chris Christopher, a senior economist at IHS Global Insight, explained that the rising age of first marriages may be related to the way debt is distributed across age groups.
"Student loans are concentrated among young people—a particular group that may be prone to buy a new house, a new car, and get married," Christopher told Bloomberg Businessweek. "They are not spread out among all age cohorts in the economy."
But studies on the evolution of marriage among young people point to a number of factors that may be affecting their decision to hold off on tying the knot.
"Cohabitation is continuing to grow, and it's become the modal way of life," Smock told the paper.
"There's a lot of fear percolating around marriage," Seligson said. "They want to get it right."
Andrew Cherlin, a sociologist at Johns Hopkins University, told the paper he expects marriage rates to continue on their current trend.
"If all you want is one or two kids, you can wait until your 30s to get married," Churlin told USA Today. "We may in the future look more like France and the Scandinavian countries, where many couples live together a long time before marrying. And a lot of them have kids."
Popular in the Community