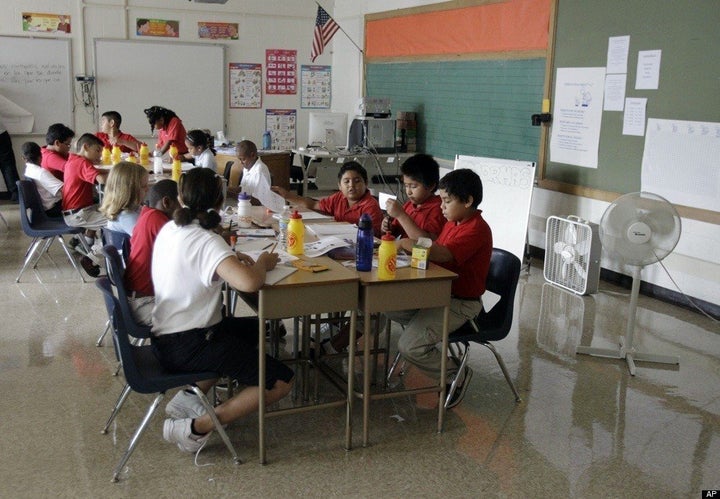 According to new data, one in six American children report being bullied in school.
17% of students indicated that they had been bullied with some frequency (2-3 times/month or more within the school semester).
There were similar rates for girls (16%) and boys (17%).
The data, collected from surveys of over 500,000 American students between third and 12th grade, also shows that male students are more likely to engage in bullying their peers.
More than 40 states have some sort of law that makes bullying illegal, yet, as the statistics show, the harassment of young kids by their classmates remains common.