Heads up, sushi lovers: That piece of snapper is probably not snapper at all.
Out of 323 samples of fish they collected between 2012 and 2015, researchers found a whopping 47 percent of fish was mislabeled. The biggest offenders were halibut and snapper ― which were mislabeled 100 percent of the time. Researchers found that flounder had often replaced fish labeled as halibut. Snapper was replaced with eight different types of fish, red sea bream being the most common substitute.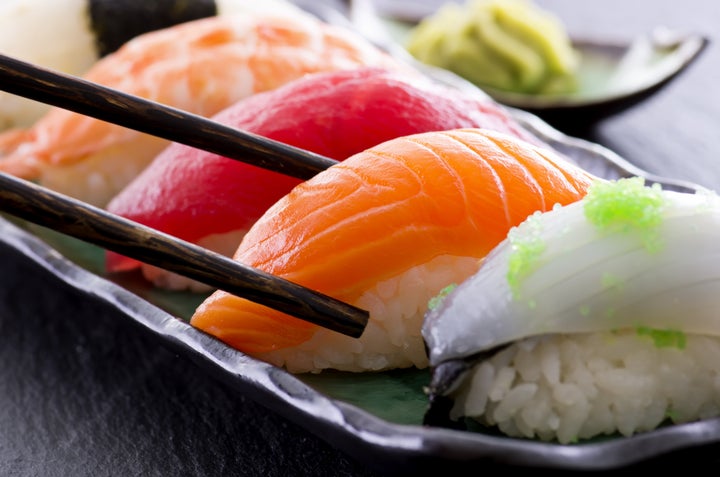 Establishments were chosen based on having high Yelp reviews and varied in price-range and size. Biology students visited the restaurants over the four-year study, attempting to sample the same spot each year. Each restaurant was found to have at least one instance of mislabeled fish.
Los Angeles is known for having some of the country's best sushi restaurants, with celebrated chefs like Nobu Matsuhisa and Kazunori Nozawa opening their first U.S. restaurants in the City of Angels. Most recently, LA's beloved Sugarfish by Sushi Nozawa opened in New York City to four-hour waits and a line around the block.
Since researchers also found sushi fish fraud occurring in samples taken from high-end grocers, it's possible both retailers and consumers may be victims of fraud, according to UCLA professor Paul Barber, who led the study.
"It is not clear where in the supply chain the mislabelling is occurring," Barber told The Huffington Post via email.
Some of the mislabeling, particularly the instances that occurred at higher-end restaurants used in the study, could be classified as "regulatory semantics," Barber said.
"For example, if one orders 'madai' in Japan, they will likely be served red sea bream snapper. However, in the U.S., 'madai' is translated into 'red snapper.'"Barber said. "According to the FDA, only northern red snapper can be sold under the name of 'red snapper.' As such, when red sea bream snapper is sold as 'red snapper,' this is legally seafood mislabelling."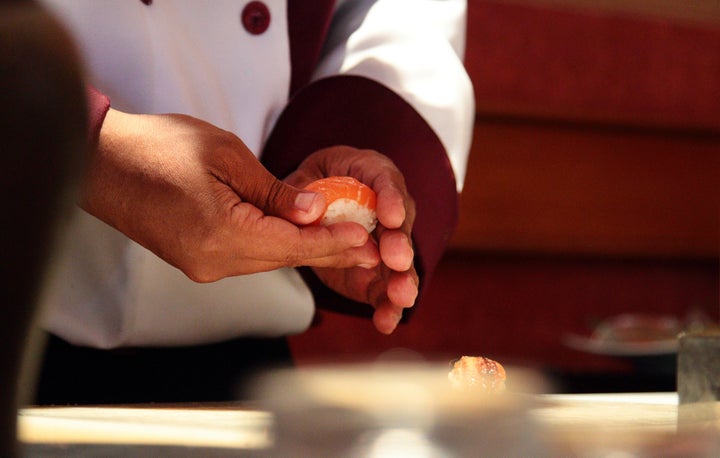 Substitutions at other places in the study seemed intentional, as more expensive fish like red snapper was clearly swapped out with a lower value replacement like tilapia or white bass ― a freshwater fish that Barber said could in no way be confused for red snapper or red sea bream snapper.
"The irony in this substitution is that ... from the perspective of a consumer interested in promoting sustainability through their food choices, sushi made from tilapia would be viewed as more desirable, and red snapper, less desirable," Barber noted. "Given that consumers seem to be accepting of tilapia sushi, there is likely an untapped market where consumers could choose more sustainable options like tilapia when they go out for sushi."
On the other hand, when it came to tuna, researchers found that bigeye tuna, which the World Wildlife Fund classifies as "vulnerable," was used as a common replacement for other tuna sushi offerings ― even for those that are less threatened, like yellowfin tuna, which was mislabeled 78 precent of the time. Of all tuna offerings, bluefin tuna was never found to be mislabeled.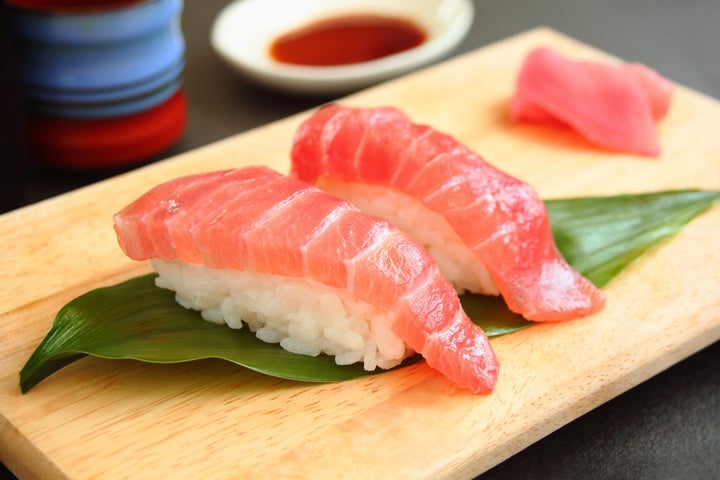 In addition to the issues surrounding sustainability, the study's authors were quick to point out the public health risks associated with mislabeled fish. Halibut, for example, was was replaced with olive flounder 33 percent of the time, a fish that has previously caused rampant food poisoning in Japan.
Of all the findings, salmon and mackerel came out looking like the most reliable options. Salmon was mislabeled only 13 percent of the time, while mackerel was mislabeled only 8 percent of instances.
Before customers go out ordering all the raw salmon they can ― take note. Scientists confirmed this month that a tapeworm present in salmon from the Asia-Pacific region is also present in some wild pink salmon from the Alaskan Pacific.
Related
Before You Go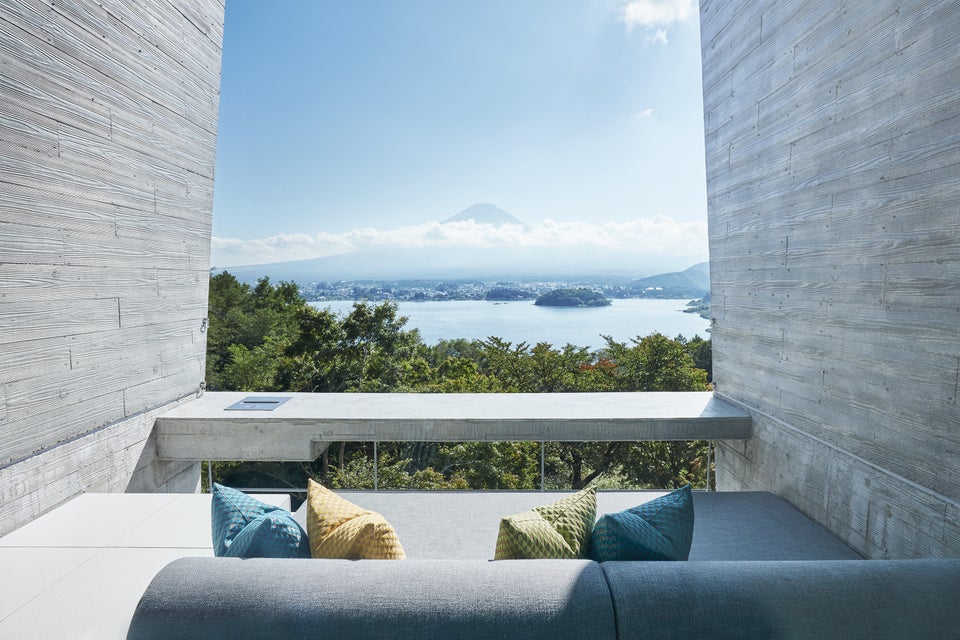 Japanese Glamping Resort