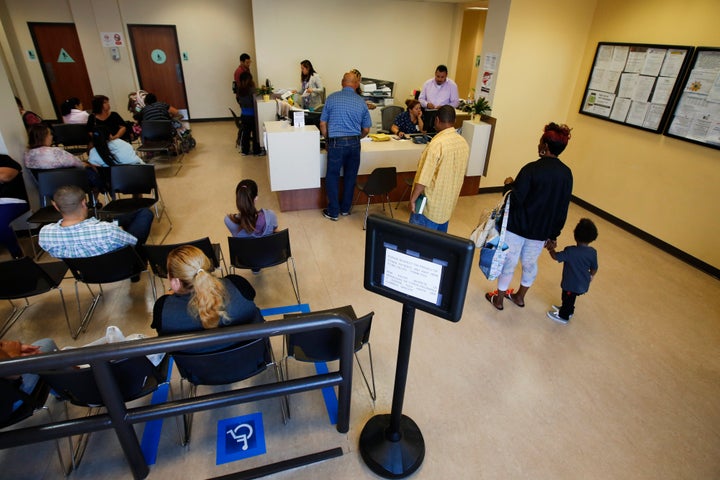 (Reuters Health) - Minorities and the unemployed spend more time traveling to and waiting for medical care, according to U.S. data from 2005 to 2013.
"Unfortunately, there are so many disparities in healthcare access and health outcomes already identified in our healthcare system that I don't think these results are necessarily surprising," said Dr. Kristin N. Ray of the University of Pittsburgh School of Medicine, who worked on the study.
"Instead, I think these results add another dimension to the many inequalities in our healthcare system, and document a very real additional burden for patients," Ray told Reuters Health by email.
The researchers used survey responses from almost 4,000 adults who reported their time waiting for a receiving medical care on the day they visited a clinic, and determined each individual's associated travel time to the clinic.
Using a separate survey of 150,000 office-based doctor visits between 2006 and 2010, they also estimated face-to-face time with a physician.
Patients spent an average of 86 minutes in the clinic and 38 minutes travel time. Patients with less education, those who were unemployed and those who were black, Hispanic or other minority race tended to have longer wait times.
While white patients spent an average of 80 minutes in the clinic, Hispanic patients spent 105 minutes there, on average.
"Since we didn't find a difference in face-to-face time with doctors, it's possible that some of the difference could be due to differences in time spent with other health care providers - perhaps more time with nutritionists or nurses - but we suspect that much of the difference is due to more time spent completing paperwork, paying bills, and waiting for care," Ray said.
Travel time tended to be longer for minorities and the unemployed as well, with white patients traveling an average of 36 minutes and black patients traveling 45 minutes, as reported in JAMA Internal Medicine.
"We have long known that there are disparities in access to and the quality of care received, but this study demonstrates that there are also disparities in the time it takes to receive medical care," said Dr. Joseph S. Ross, an associate editor of the journal who coauthored an editorial on the results.
The researchers looked at clinics in many locations, so varying access to care by geographic location may play an important role, Ray said.
Unemployed individuals may have financial barriers or insurance barriers to healthcare access, she said.
"We know that the safety-net institutions that serve patients with the least financial resources often have demand that exceeds their capacity, and higher time burdens may be a consequence," she said.
Safety-net services need more support to meet the demand for services, she said.
"Also, there are many emerging models of care that reduce time burden, from school-based health clinics and work-site clinics to telemedicine and e-visits," Ray said. "It will be important to make sure these methods of care are equally accessible to all - if they end up being more accessible to people who are already receiving the most efficient care, then their increasing use may only further inequalities in time burden."
Innovations like open access scheduling, eliminating over-booking of scheduled visits, re-engineering practice design to improve patient flow, and reducing patient visits through telemedicine and virtual consults have all been tested, Ross told Reuters Health by email. "The verdict is still out on what methods will work best."
SOURCE: http://bit.ly/1NgAqSc JAMA Internal Medicine, October 5, 2015.