Three top German automakers are under fire after reports that they financed studies in which humans and monkeys inhaled harmful gases, including nitrogen dioxide — a component of car exhaust.
The New York Times reported on the monkey study last week, citing a lawsuit Volkswagen owners filed against the automaker. On Monday, German media described that study and another involving human subjects. Volkswagen, BMW and Daimler, the owner of Mercedes, financed the group that commissioned the studies, according to the reports.
The since-dissolved European Research Group on Environment and Health in the Transport Sector commissioned the tests, which took place in Germany and the United States. According to the Times, the EUGT received all its funding from the auto companies.
The study noted that "among all nitrogen oxides, nitrogen dioxide (NO2) is the most toxic one," but that it had obtained written consent from its test subjects and was approved by the university's ethics committee.
Like the study undertaken at Aachen University, the EUGT also commissioned an experiment that forced monkeys to inhale car exhaust in 2014, according to the Times' report.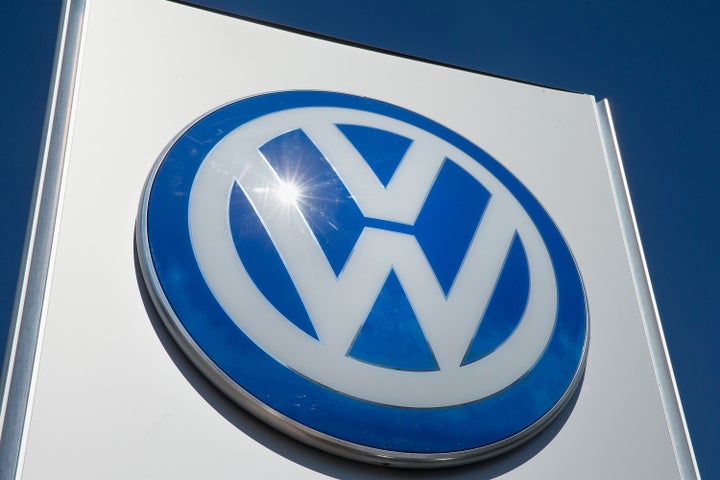 At the Lovelace Respiratory Research Institute (LRRI) in Albuquerque, New Mexico, researchers reportedly placed 10 cynomolgus macaque monkeys in airtight containers and fed them fumes from a running diesel Volkswagen Beetle to compare the fumes' effects to those from a 1999 Ford diesel pickup. To keep the animals calm, researchers said they gave them cartoons to watch.
LRRI's president and CEO, Robert W. Rubin, said in a statement to HuffPost that the study was ultimately derailed because LRRI's researchers didn't know that Volkswagen had rigged its vehicles to produce emissions that were cleaner in laboratory emissions tests than on the road ― a larger scandal that has cost the company billions and has resulted a seven-year prison sentence for a former Volkswagen executive.
Rubin said the study had in effect been "compromised" by Volkswagen's modified engine and it did "not meet our standards for peer-reviewed publication."
"We understood that the EUGT organization was financially supported by automobile manufacturers, but we believed the goal of the study was to advance the scientific understanding of the effects of diesel fumes on our lungs, including the effects of new vehicle technologies that are designed to produce less pollution," he said.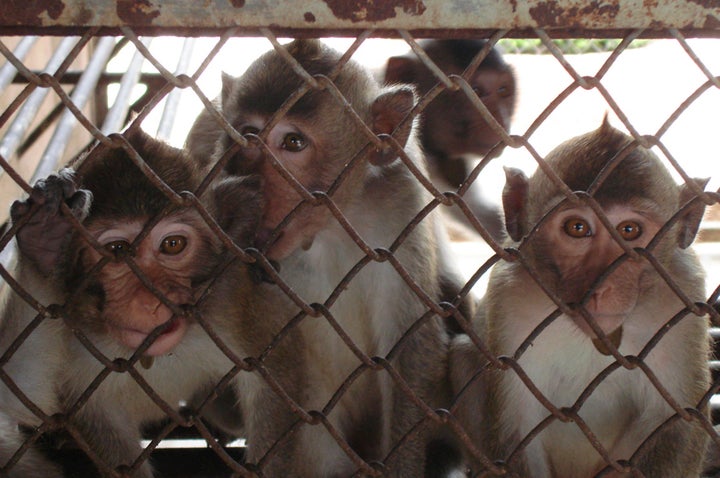 There's been an outcry over the studies in the U.S. and Europe, where on Monday the German government spoke out against the testing.
"These tests on monkeys or even people are in no ethical way justifiable and raise many critical questions about those who are behind the tests," Steffen Seibert, a spokesman for German Chancellor Angela Merkel, said at a news conference in Berlin on Monday.
All three car companies have distanced themselves from the studies and announced an investigation into EUGT's work.
"These tests on monkeys or even people are in no ethical way justifiable and raise many critical questions about those who are behind the tests.""
"The BMW Group in no way influenced the design or methodology of studies carried out on behalf of the EUGT," a representative for the carmaker said in a statement to HuffPost.
Daimler, also in an emailed statement, described its management as "appalled" by the study and said it did not have influence over its design.
Volkswagen, also in an emailed statement, issued an apology for "the inappropriate behavior" and "for the poor judgment of individuals who were involved." The carmaker has also pledged to never test with animals again, Reuters reported.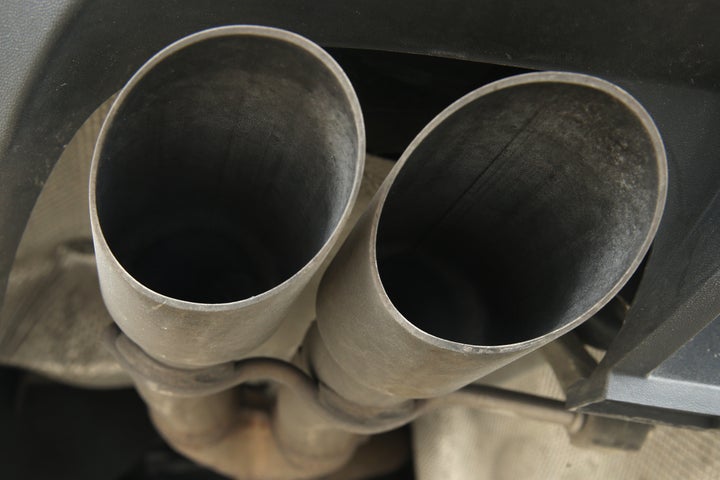 Christopher Berry, an attorney with the California-based nonprofit Animal Legal Defense Fund, told HuffPost on Wednesday that potential legal issues revolve around the engine used in the experiment.
Under the U.S. Department of Agriculture's Animal Welfare Act, researchers are required to provide a detailed report of their precise activities involving animals to the Institutional Animal Care and Use Committee. That means the researchers would have had to report that the engine being used in the experiment was rigged to release cleaner emissions, instead of what was reported, he said.
"Deviating from this protocol without approval would be a violation of the Animal Welfare Act," Berry said.
There's also the issue of the experiment appearing to have no scientific purpose since the engine was rigged to produce skewed results, he said.
"Deviating from [the] protocol without approval would be a violation of the Animal Welfare Act.""
Under the federal law, experiments using animals must "make sure that there is scientific value to the experiment," Berry said. They also must prove that "any pain experienced by the animal is necessary for that scientific pursuit."
The state law is similar, he said.
"The New Mexico animal cruelty law prohibits inflicting unjustified injury on animals, however, while there's an exemption for animal research, that exemption does not apply if the person knowingly operated outside out of a provision in research protocol," Berry said.
Berry said his organization ― which files lawsuits to protect animals from harm and offers free legal assistance and training to prosecutors nationwide ― is looking into the case and that more needs to be done to strengthen laws that protect animals.
"Regulatory agencies like the USDA often do nothing at all or at best give those organizations a slap on the wrist," he said.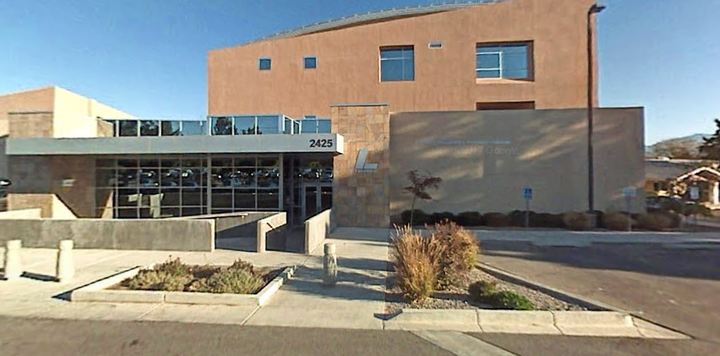 Rubin defended LRRI's work with animals in a statement, saying that in addition to the lab being certified with the USDA, all of the facility's work involving animals is conducted under the supervision of an attending veterinarian to ensure compliance with the Animal Welfare Act and its regulations.
"LRRI is committed to the humane and ethical treatment of animals involved in research," he said.
One critic of the lab and its work, however, is Dr. Catherine Willet, director of science policy at The Humane Society of the United States, who expressed alarm not only over the experiment with the Volkswagen fumes ― which she called "absolutely pointless" ― but with the number of safety incidents reported at the facility in recent years.
Since March of 2015, the facility has been written up for eight noncritical incidents and five critical incidents involving animals, including dogs, pigs and non-human primates, according to inspection reports released by the USDA and reviewed by HuffPost.
"When you're using somebody else's life, you need to carefully consider what it is that you're doing with that life.""
The incidents include employees failing to report medical issues, failing to provide proper medical treatment, failing to report procedure changes to the IACUC, and a beagle getting left outside overnight. There were also incidents of primates escaping cages, primates injuring fingers in their enclosures and being given unapproved drug combinations.
There were also reports about instances that resulted in death:
- In April 2016, a monkey died after the facility's staff failed to convey its health status to a clinical veterinarian in a timely manner, according to one report.
- In March of 2016, six guinea pigs died during transportation. It was later determined that they had been left too long inside an enclosure that was too densely packed and likely had a decreased air flow.
- In May of 2015, an unanesthetized dog was killed when its lungs were overinflated by a technician who was neither trained to do the procedure nor directed to connect the device to the animal's lungs.
"When you're using somebody else's life, you need to carefully consider what it is that you're doing with that life," Willet said. "Especially in the case of primates that are very aware of what's happening and very aware of their suffering and their pain. There's a higher bar."
Kathleen Conlee, vice president of animal research issues for The Humane Society of the United States, echoed that assessment.
"Lovelace clearly has a poor track record," she told HuffPost by email. "We have continually pressed for stronger enforcement of the Animal Welfare Act. Animal suffering can't be seen as a normal cost of doing business."
Popular in the Community