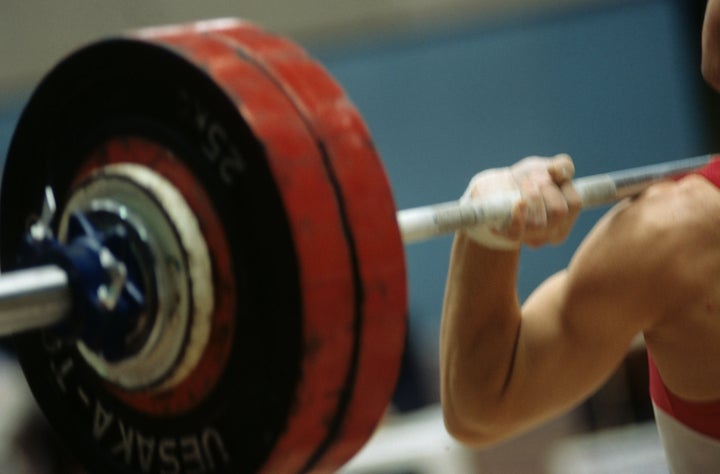 A new study finds that more teenagers are using steroids and protein powders to bulk up.
Plus, there's a surprisingly high rate of muscle-enhancing behaviors among girls, according to the report from researchers at the University of Minnesota.
Pediatricians and parents should encourage healthful exercise habits but push back against destructive behaviors when they see them, said Marla Eisenberg, a researcher in the U's school of medicine.
"When the focus is on bulking up and buffing up ... it becomes a little more like the body-image issues we've been talking about with weight loss for years," Eisenberg said in an interview.
"We were not expecting to see rates as high as we did among girls, since this is typically thought of as a boys' issue," she added in a statement. "Our findings show society needs to reshape how we think of body image concerns."
Over the past few decades, images of men in popular media have been getting more and more muscular, researchers say. At the same time, researchers say that exposure to extremely muscular models contributes to body dissatisfaction in boys.
The study being published Monday, Nov. 19, reports the results from a survey about muscle-enhancing behaviors among 2,700 boys and girls at 20 middle and high schools in the Twin Cities.
More than one-third of those surveyed said they used protein powders or shakes, the survey found, while 6 percent said they used steroids. Both boys and girls reported using the products,
although the rates were higher among boys.
More than two-thirds of boys and 62 percent of girls said they changed eating habits to increase muscle size or tone. More than 10 percent of boys and 5 percent of girls surveyed reported using muscle-enhancing substances other than steroids and protein powders.
The survey found greater use of muscle-enhancing behaviors among teens of Asian background, students considered overweight or obese in terms of body/mass index and those involved in sports.
"The use of muscle-enhancing behaviors is substantially higher than has been previously reported and is a cause for concern," researchers wrote in the journal Pediatrics.
"Health care providers should counsel adolescent patients about appropriate exercise, general nutrition, and the lack of efficacy and potential dangers of muscle-enhancement products," they wrote. "Given the observed associations with sports participation, sports physicals may present a particularly salient opportunity to initiate these conversations."
Christopher Snowbeck can be reached at 651-228-5479. Follow him at twitter.com/ chrissnowbeck. ___
(c)2012 the Pioneer Press (St. Paul, Minn.)
Distributed by MCT Information Services
Popular in the Community