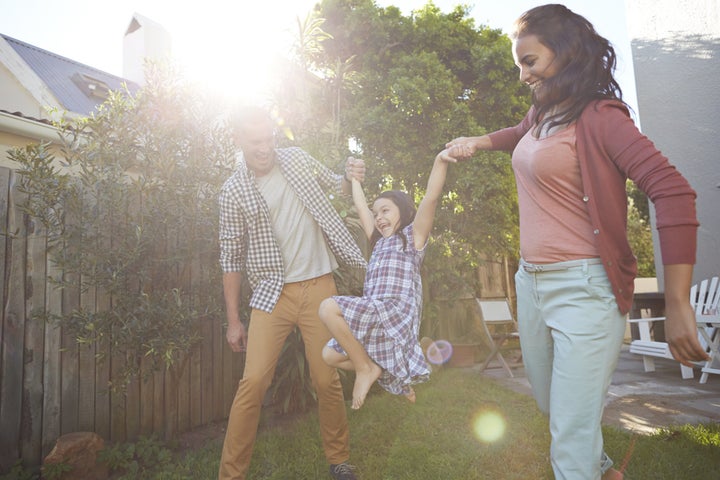 In the last half century, dads have begun to take on more of the housework and childcare duties. And a new study says that when it comes to relationship satisfaction, that's a very good thing.
A team of researchers with Georgia State University found that heterosexual couples who share childcare duties evenly (meaning that each partner does somewhere between 40 and 60 percent) are happier in their relationships, fight less frequently and have better sex than couples with less egalitarian arrangements.
The findings, presented at the annual meeting of the American Sociological Association on Sunday, used data on nearly 500 couples from the 2006 Marital and Relationship Survey, all of whom had at least one child and were in their prime childbearing years. They were split into three relationship-types: couples in which the mother did most of the childcare; those in which the split was fairly even; and those in which the father provided the bulk of the childcare.
"What we found is that couples who shared childcare really seemed to have the most positive outcomes," study researcher Dan Carlson, an assistant professor of sociology at Georgia State University, told The Huffington Post.
Indeed, the only arrangement that negatively affected a couple's overall perception of their relationship quality (on a scale from 1 to 10) and degree of sexual intimacy was a more traditional one, in which the woman did the bulk of the childcare. Those relationships had the worst outcomes, "basically across the board," Carlson said.
When men were the primary childcare providers, both of the partners' reported relationship satisfaction was high. However, while the women in relationships where men were the primary caregiver said they had the highest quality sex lives out of any the women in the study, the men in those arrangements said they had the lowest quality sex lives. The reasons behind that difference in partners' perception of sexual satisfaction when men are the primary caregivers, are not yet understood, Carlson said.
Notably, how couples split childcare did not appear to make a difference in how frequently they had sex. That was similar across the three categories.
"What did vary was their assessment of their sex lives," Carlson said. "Couples were more satisfied with how much sex they were having when they shared childcare equally, and they assessed their sex as being higher-quality as well."
Though the study did not establish causality, Carlson believes it reflects the fact that younger couples are increasingly in favor of -- and strive for -- dual-income marriages. And while women still do significantly more housework, Pew has reported that more than 60 percent of Americans now favor marriages in which the husband and wife both work and help with both chores and childcare, up from just under 50 percent in the 1970s.
"Sharing in this way requires good communication, cooperation and coordination," Carlson added. "And those are the things that a good, strong relationship is founded on."
However, previous research has found that more equal distribution of childcare and housework may, in fact, be detrimental to relationship and sexual satisfaction. In 2014, for example, a New York Times Magazine article asked, "Does a More Equal Marriage Mean Less Sex?" It cited a 2012 study that found when men do chores typically thought of as feminine, couples have less sex. But that study relied on data collected in the mid-1990s.
"Couples in the 80s and 90s are different than couples today, especially in terms of what they want and strive for," Carlson said. "Egalitarian relationships may be easier today because young couples have role models to look to; they have parents who were groundbreakers."
Carlson's hope is that as research shows the benefits of splitting childcare on couples' overall happiness, workplace and family leave policies will adapt, giving all parents greater flexibility and support.
For now, the new findings send an important message to couples, he said, which is not necessarily that an egalitarian arrangement is everyone's ideal, but that couples should be very clear about what their expectations are when it comes to handling childcare, as it can profoundly affect relationship quality.
"Couples need to make sure they're on the same page about this," he said. "They can no longer take it for granted that there's one way to do things. Childcare is something that must be negotiated ahead of time."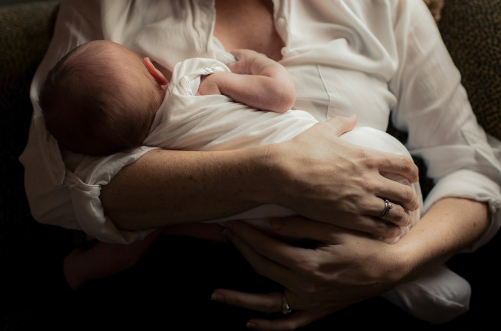 15 Children's Health Studies All Parents Should Read
Popular in the Community