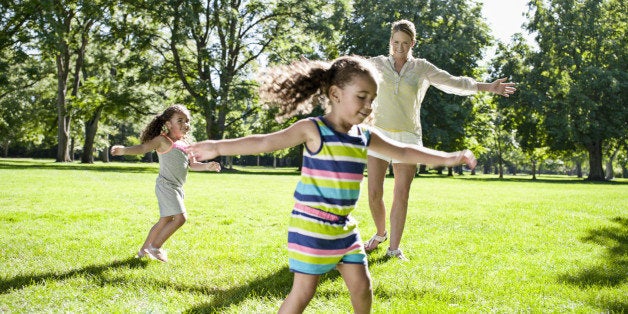 Two states require adequate physical education instruction in middle school, but no states do so for high school students. Guidelines are set by the National Association of Sport and Physical Education.
McCullick's study examined the role of federal courts in interpreting ambiguous physical education statues.
"Findings indicated that statutes were written in a manner that did not explicitly mandate school-based physical education but rather recommended or suggested it," McCullick wrote in his report, which was published in the June issue of the Journal of Teaching in Physical Education.
Generally, American high school courses last about 50 minutes per period, totaling just 250 hours of physical education coursework per week. Schools would exceed the recommended 225-minute guideline if states required four credits of physical education courses, but no states do so.
New Jersey boasts the strongest requirement of all states, mandating 3.75 credits of physical education for graduation, or about 187.5 minutes per week. But the number still falls 37.5 minutes short of the guideline.
In Iowa, the state's statute required that physical education be taught in elementary schools, but did not specify how often and included the ambiguous wording "pupils in kindergarten through grade five shall engage in physical activity for a minimum of 30 minutes each school day."
According to McCullick, since physical activity can take many forms and does not a require a specialist, Iowa school officials would technically be adhering to the statue if they allowed students 30 minutes of recess each day.
That said, "Recess does not guarantee 30 minutes of moderate to vigorous physical activity," McCullick said. "Unfortunately, many legislators and school officials think the opposite."
The U.S. Department of Health and Human Services recommends that children and adolescents should engage in at least 60 minutes of physical activity daily. A 2009 survey found that only 18 percent of high school students adhered to this recommendation, while only 33 percent attended physical education class each day.
Related
Popular in the Community