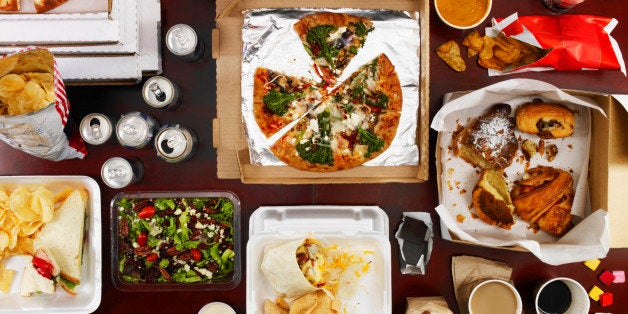 For a few years, communities across the country have pulled together to slow the epidemic of obesity in preschool and elementary-age children. But rates remain high -- especially in the Hispanic community.
More than 39 percent of Hispanic children ages 2 to 19 are overweight or obese. That's compared to almost 32 percent of all U.S. children. We know adolescents who are obese tend to become adults who are obese. And we know that obesity places these children -- our children -- at a higher risk of developing chronic diseases, such as heart disease and diabetes.
It's a reality we must address, knowing that Hispanic children represent the largest, youngest, and fastest-growing minority group in the nation. A recent study I helped write that published in the American Journal of Preventive Medicine has some solid ideas on what we can do.
After researching several federal policies that might help reduce childhood obesity, nine colleagues and I narrowed the list down and used a simulation model to measure their effectiveness over a 20-year period, through 2032. We found some interesting results.
Among the three policies we analyzed, the best option to reduce obesity among adolescents ages 13 to 18 -- by 2.4 percent -- is an excise tax on sodas and sugary beverages. The tax would have the added bonus of generating revenue for obesity prevention programs. Afterschool physical activity programs would reduce obesity the most, 1.8 percent, among children ages 6 to 12. A ban on child-directed fast-food advertising would have the least effect, .9 percent.
These are not easy measures to make happen. In fact a bill to tax sugar-sweetened beverages appears to be stalled in a U.S. Congressional subcommittee. But earlier this month, voters in Berkeley, California, took the historic step of being the first city to pass a penny-per-ounce tax on sugar-sweetened beverages, and is expected to be setting a new trend.
The truth is our Hispanic community faces some real challenges in its fight on obesity. Studies show Hispanic children:
• Drink more sugary beverages--soda, sports and energy drinks, fruit-flavored drinks, and sweetened milk--than their white (non-Hispanic) peers.
• Find fewer options for healthy physical activity outside of school, often because of limited access to parks, playgrounds and other recreational areas.
• Lack access to healthy foods, such as fresh produce, whole grains and low-fat dairy products, often because of limited access to neighborhood stores that sell healthier foods.
• Are exposed to 13 hours of media per day, compared to about eight hours per day for their white (non-Hispanic) peers.
So, we call upon parents, family, and friends as well as businesses, government agencies, nongovernmental organizations, their leaders, and community leaders to join the American Heart Association and all interested partners to examine what steps we can take to continue to improve the health of our children.
Nuestros niños necesitan nuestra ayuda. Our children need our help. Podemos y tenemos que hacer más. We can and must do more.
Dr. Eduardo Sanchez is deputy chief medical officer at the American Heart Association.
Popular in the Community