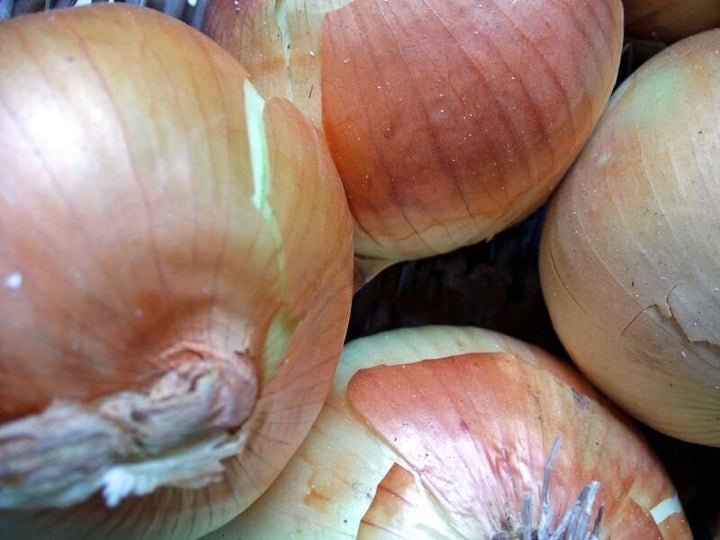 The fruits and vegetables that have been dubbed "superfoods" over the past few years have a few things in common. They're almost all dark-colored. Many of them are strong-tasting, either bitter or sweet. More than a few have been berries (blueberries, cranberries, goji berries, açai berries) and green leafy vegetables (kale, collard greens, spirulina, wheatgrass). Onion skins are none of these things. They are papery, beige and gross.
Nonetheless, a new study suggests that, with proper preparation, onion skins and trimmings could be excellent sources of antioxidants and fiber. By and large, these are the nutrient groups that have propelled established superfoods into the stratosphere. The study also noted that onion trimmings, unlike rare, exotic fruits like pomegranate and mangosteen, are a potentially sustainable vehicle for healthy compounds. We already generate millions of pounds of onion waste a day, so if we can efficiently convert them into digestible food, they'll be environmentally friendly.
Onion skin fillets probably won't be showing up on Whole Foods shelves by 2012. But if they eventually make it to market, they won't be without precedent. Quorn has managed to penetrate the American market quite well despite making its meat substitute out of a bizarre compound originally found in mushrooms—compared to which onion skins, which people see every day, seem relatively normal.
Related