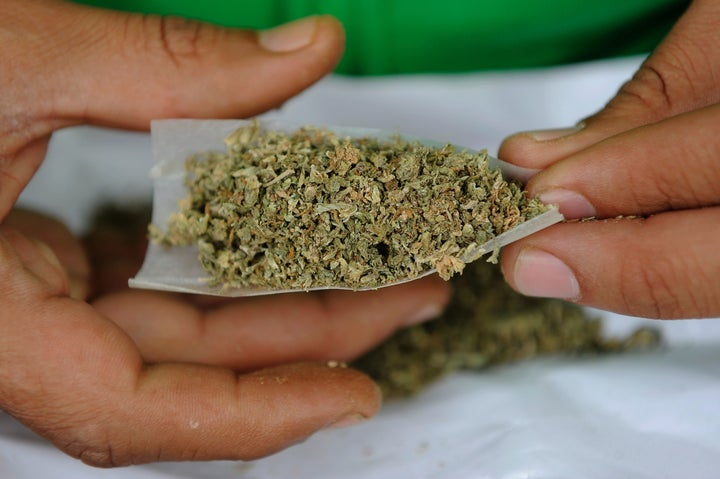 Recreational marijuana use is on the rise among adults over 50, according to a recent study at New York University.
The study noted that there is a common misperception that widespread marijuana use is limited to younger people. However, the baby boomer generation has reported higher rates of substance use than any preceding generation.
Access is certainly part of it. Eight states have voted in favor of legal recreational marijuana and 26 states allow medicinal marijuana.
"Given the unprecedented aging of the U.S. population, we are facing a never before seen cohort of older adults who use recreational drugs," says head researcher Dr. Benjamin Han, in a press release on the study. 
"With the increased availability of legalized marijuana, there is an urgent need to understand the prevalence of its use and also its effects among older generations," he said. "The paucity of knowledge in this area constrains the care for a changing demographic of older adults with higher rates of substance use."
Han and his team led the study, "Demographic Trends Among Older Cannabis Users in the United States, 2006-2013," that was published in Addiction. The researchers evaluated responses from 47,140 adults aged 50 and older in the United States and found a 71 percent increase in marijuana use among adults aged 50 and older between 2006 and 2013. Adults ages 65 and older used marijuana considerably less than those ages 50-64. Overall, use was greater among men than women through all years.
And users seem quite happy about it. Just 5 percent of the participants thought that using marijuana once or twice a week was a great risk to their health, the study found.
As a way of explanation for this attitude, the study noted that boomers who came of age in the late 1960s lived during a "counterculture revolution" that "exploded marijuana into mainstream popularity."
The majority of self-reported marijuana users indicated they first started using before the age of 18.
The one thing that gave the researchers some pause was whether boomers could be at a high risk for adverse health outcomes when they concurrently use multiple substances, such as marijuana, prescription drugs and even self-prescribed drugs. 
"Older people may use marijuana for a variety of reasons ― including medical reasons ― however we need to make sure they are not using in a hazardous manner since older adults may be vulnerable to its possible adverse effects. One particular concern for older users is the risk of falls while using marijuana, however this has not yet been studied," Dr. Han added.
As for boomers, many find they are in for a shock when they dig out their old rolling papers. The pot today is considerably stronger than what they smoked in their younger years. Here are some tips if you are considering a return to pot-smoking after a decades-long abstinence. 
BEFORE YOU GO
PHOTO GALLERY
Most Influential People Who've Used Marijuana