What devoted pet owner wouldn't want a plush replica of their real-life furry friend? Just don't let the little critters get their paws on one of these "sock dogs" as they're not chew toys.
"[Sock dogs] are for people only and are collectible art," says artist Stacey Hsu, who makes the animals out of new socks, buttons, faux fur and other materials.
(Story continues below.)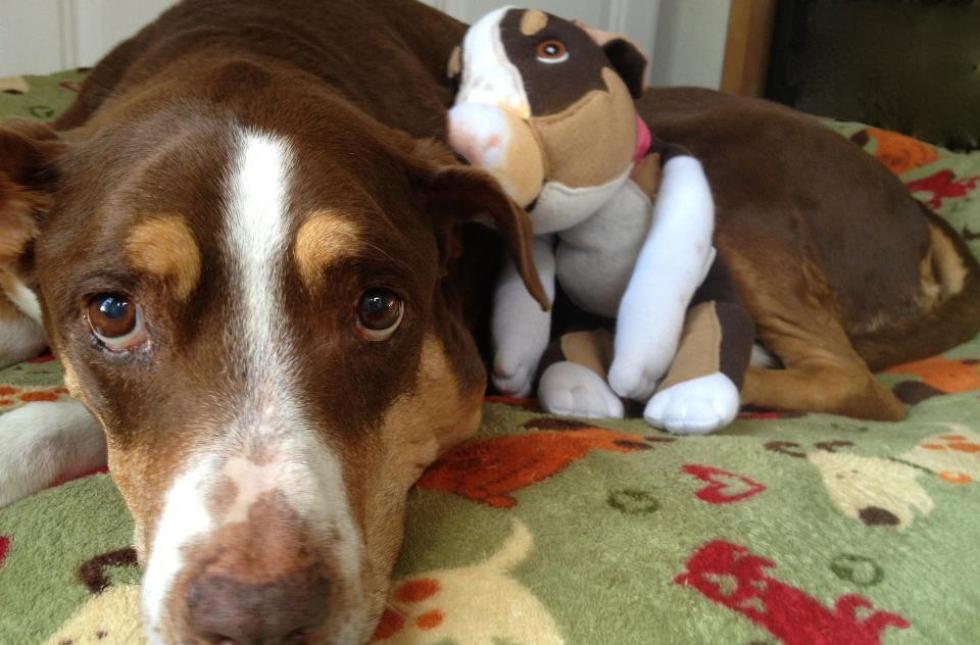 Dog Tina is exercising quite a lot of self-control by not chewing on the Original Sock Dog modeled after her. Image credit: Stacey Hsu.
Hsu got started making plush animals in 2005 to donate to The Humane Society of Greater Kansas City for a fundraiser.
"Those first sock dogs I made were so pitiful! But they sold at auction for over $100 each," she says.
Since then, she estimates she's made more than 2,000 of these adorable likenesses. And she doesn't just do dogs; she also makes cats, goats and rabbits. Recently, she even made a wombat, which she says wasn't a commission but came about because she had been noticing a lot of wombats in her Facebook feed and felt inspired.
Hsu -- who lives in Kansas with her husband and two kids, along with a veritable menagerie of animals including two dogs, two cats, a lizard, three fish, a gecko, a pair of toads, three praying mantises and a "bughouse full of grasshoppers" -- says her "dream dogs" to recreate are pit bulls.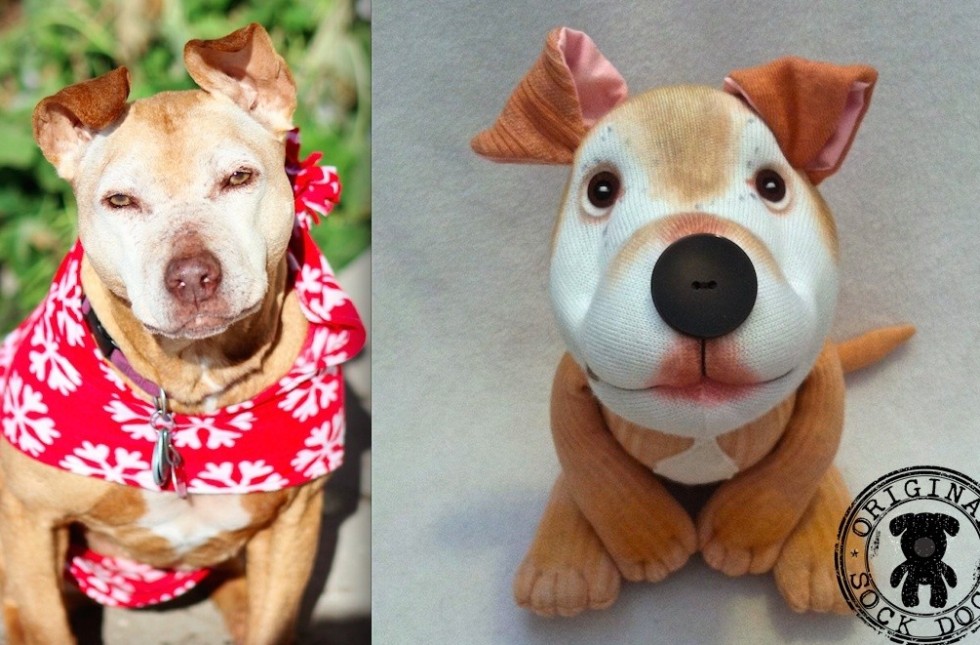 The real and plush versions of Michael Vick's former dog Little Red. Image credit: Stacey Hsu.
"I think it has something to do with those huge, expressive blockheads of theirs. I find them kinda irresistible," she says. And she doesn't just mean they're artistically compelling; she's drawn to them in real life, too.
Hsu spends her Saturdays volunteering with a pit named Dory, who is looking for a home of her own. Hsu can't provide that home because the county where she lives restricts dog ownership by breed, but she was able to make a stuffed version of her four-legged friend.
"Sock Dory was adopted about a year ago by a woman who also volunteers with Dory on occasion," says Hsu. "She also wished she could adopt Dory but thanks to BSL [breed specific legislation] laws, she cannot."
Hsu donated the money she received for Sock Dory to the real Dory's rescue group, the Mid-America Bully Breed Rescue.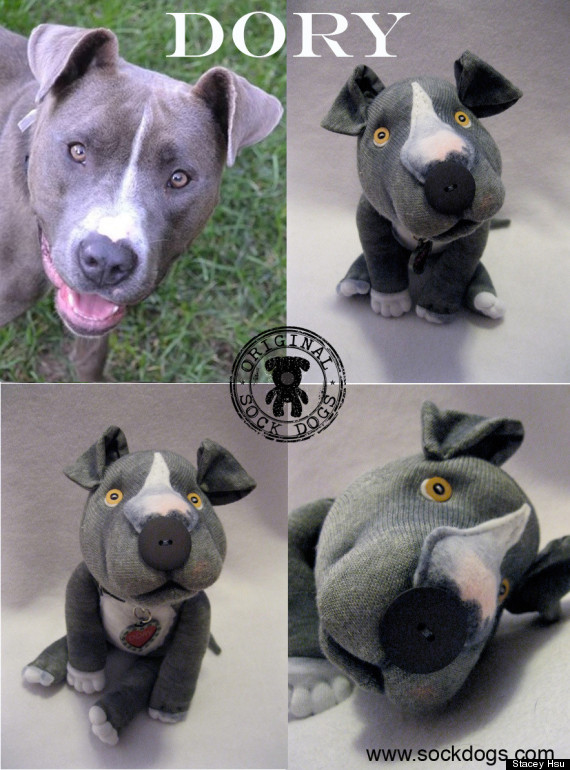 Dory and her Original Sock Dog likeness. Image credit: Stacey Hsu.
Hsu's Original Sock Dogs, as she calls them, are intended not just as lovely mementos of precious critters. At least $10 of all sales are donated to local rescue groups, putting some money where that little fabric mouth is.
But for all this happiness, there can be sad moments for the artist devoted to memorializing creatures whose lifespans can be painfully brief.
"I always get emotional when I learn that one of the dogs or cats I had as a model passed away. When you are studying an animal so closely, and internalizing their stories, it almost feels like you're losing a pet of your own when they die," she says. "This is why I listen to comedy podcasts as often as possible while I work."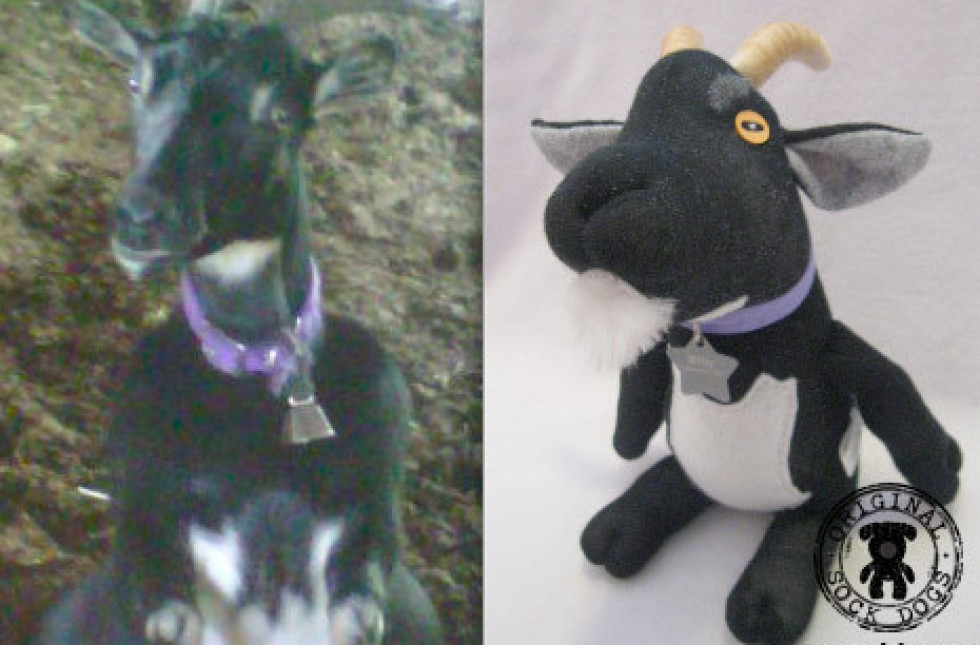 This is Milly the goat, who was described by her owners as "very stubborn." Milly "LOVES her food" and "[w]ill walk on leash like a dog and will stand her ground against anything." Image credit: Stacey Hsu.
Check out more of Hsu's work on her Facebook page. And get in touch at arin.greenwood@huffingtonpost.com if you have an animal story to share!
Before You Go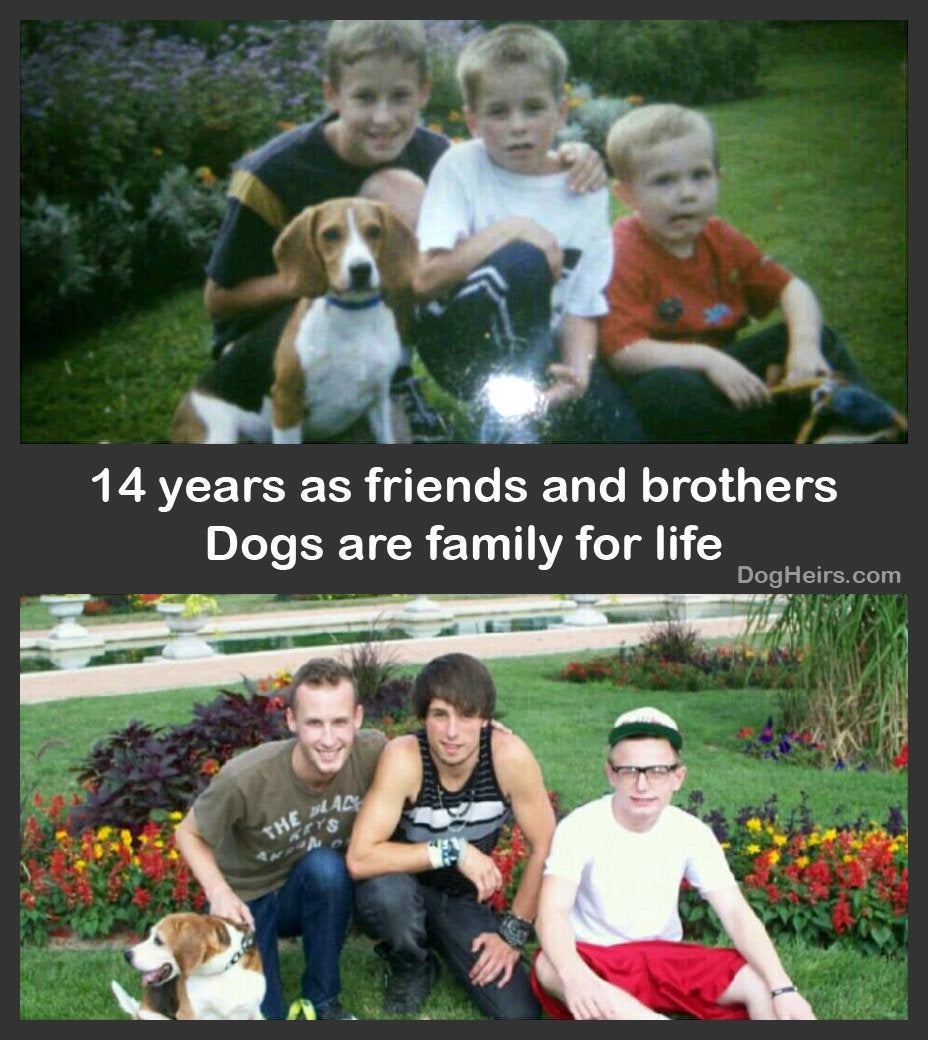 Dogs Are Family For Life
Popular in the Community