Many Jews consider tikkun olam, or "repairing the world" to be a spiritual imperative -- a call to reach across religious boundaries and seek out justice for all people.
American Jewish World Service, an organization that promotes human rights in the developing world, participates in the mission by supporting hundreds of like-minded local charities working to overcome oppression, inequality, violence and injustice worldwide.
In honor of the Jewish High Holidays, AJWS took over HuffPost Religion's Instagram account, sharing stories of its work in some of the world's poorest communities. The first 10 days of the Jewish New Year, called the Days of Awe, are a time for AJWS staff to pause, reflect on the past year, and renew their commitment to tikkun olam.
"We cannot lose faith in our capacity to make a difference," the organization's president Ruth Messinger wrote in a post for the photo series.
Scroll down to read more about AJWS' efforts in the developing world and follow them on Instagram for more.
One of the organizations AJWS supports is Kwataniza Women Farmers Group in Uganda. The group helps women learn trades like fishing, so they can attain economic independence and overcome poverty.
Photo by Evan Abramson for AJWS
El Centro de Derechos Indígenas Flor y Canto is an organization in Mexico that works with indigenous people. According to AJWS, Irene Martinez Gonzalez has saved her family farm from crippling drought with support from the grassroots organization. In a region where commercial farming, mining and tourism are sapping the local water supply and forcing small farmers off their land, the Flor y Canto teaches water-saving techniques and supports indigenous activists who are advocating for their water rights.
Photo by Evan Abramson for AJWS
Across the globe, women and girls in developing countries face discrimination and violence and are denied the right to make decisions about their education, professions, relationships, marriage, sexuality and health.
In Kenya, a young refugee woman and her baby find a safe haven in Nairobi with Heshima Kenya. According to AJWS, Heshima Kenya provides housing, education and skills training to young women and girls who have escaped from conflict or persecution in their countries.
Photo by Mark Tuschman for AJWS
"The Jewish tenet that all human beings are created b'tzelem Elohim -- in the Divine image -- underscores our belief that all people are infinitely valuable and deserving of respect," AJWS wrote in a post. "We believe that no one should be hated for who they are or whom they love."
Around the world, millions of LGBT people face relentless violence and injustice. AJWS supports organizations in developing countries working to advance the human rights of LGBT people, end discrimination, stop violence and combat hate crimes.
In Haiti, Charlot Jeudy is leading Kouraj, an organization that is working to end stigma and discrimination against LGBT Haitians.
Photo by Ed Kashi for AJWS
"Other people's dignity should be as precious to you as your own." -- Rabbi Eliezer, Mishna, Pirkei Avot 2:10
In Nicaragua, four out of five transgender citizens report that they experience violence, according to AJWS. One of them is Dayanara, a transgender woman who suffered years of discrimination from her classmates and family. With help from the Association for Transgender Nicaraguans (ANIT), AJWS claims Dayanara has found acceptance and safety and turned her life around.
"We're united by a deep belief in the human dignity of each and every person," AJWS wrote in its post.
Photo by Evan Abramson for AJWS
"The only recognizable feature of hope is action." -- Grace Paley
"As we enter the Jewish New Year, we're inspired by the words of the American Jewish writer, poet, and activist Grace Paley, as we recommit to realizing human rights and ending poverty in the developing world," AJWS wrote.
In Mexico, Lucia, Agustina and Emma Lopez run a successful livestock business with support from Unión de Comunidades Indígenas de la Zona Norte del Istmo (UCIZONI). The initiative helps raise families out of poverty.
Photo by Evan Abramson for AJWS
"In the New Year, we're determined to repair our world and help end the harmful practice of child marriage," AJWS wrote.
In India, AJWS supports efforts to end child marriage by bringing girls and young women together to define their own futures and live with health, safety and dignity.
Pictured (left), Sonali's parents forced her to marry at age 14, and her husband turned out to be abusive. Sonali found the strength to leave her husband and start her life over. With the help of Mohammed Bazar Backward Classes Development Society (MBBCDS), an Indian organization in West Bengal, AJWS reports that she is now pursuing her goals, continuing her studies and working to prevent child marriage in the surrounding community.
For more information on AJWS' work on child marriage, click here.
Photo: Jonathan Torgovnik for AJWS
Pictured, Sukhudi Murmur, 16, stays in a hostel run by the organization MBBCDS. The group successfully intervened when Sukhudi's mother tried to get her married at age 10. Now, Sukhudi has more choices than her older sister, who married as a child and now has three of her own.
"She is not happy at all," Sukhudi told AJWS. "I want to go far in school. I want to become a good police officer."
Photo: Jonathan Torgovnik for AJWS
Pictured, youth from the organization Mahila Sarvangeen Utkarsh Mandal (MASUM)
march through Mavdi in western India to protest against early marriage and promote gender equality. MASUM works with low-income young men and women in western India, helping youth learn about their rights and how to advocate for greater choices about their own futures.
Photo: Jonathan Torgovnik for AJWS
"While AJWS is a Jewish organization, the people and communities we support come from a wide array of religious and ethnic backgrounds and are united in promoting human rights in the world's poorest countries," AJWS wrote in its last post for the Days of Awe. "In the New Year, we rededicate ourselves to realizing human rights and ending poverty in the developing world."
Photo: Jonathan Torgovnik for AJWS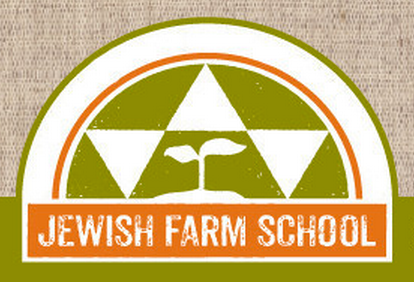 Jewish Social Justice Organizations
Popular in the Community