NASA's New Horizons spacecraft is sending back high-resolution images of Pluto showing the surface of the distant world with an even greater level of detail.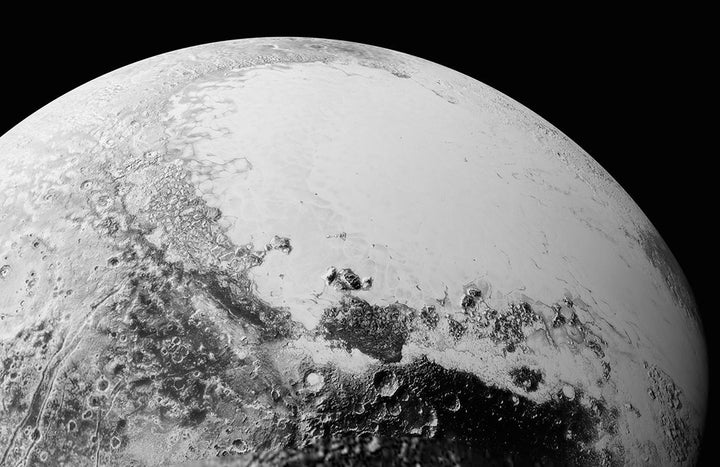 "If an artist had painted this Pluto before our flyby, I probably would have called it over the top," New Horizons principal investigator Alan Stern of the Southwest Research Institute said in a news release. "But that's what is actually there."
Here's an even closer look at the icy plains of Sputnik Planum, which shows features as small as a half mile in size: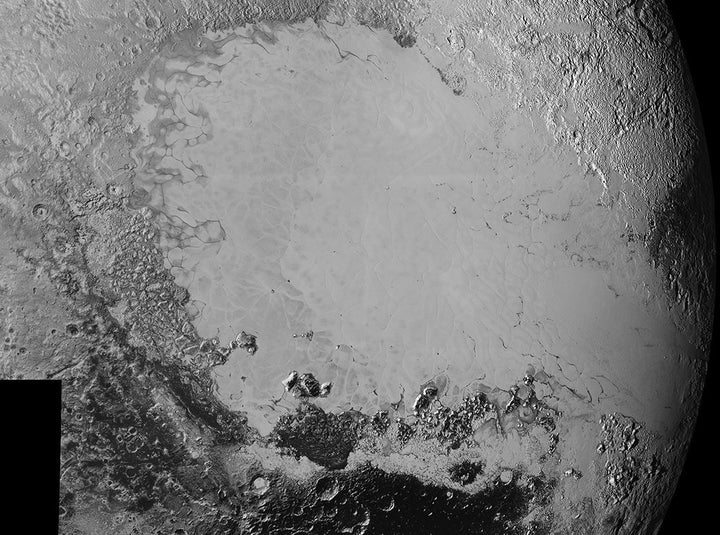 Stern said the images reveal "a diversity of landforms and complexity of processes that rival anything we've seen in the solar system."
That diversity includes what appear to be dunes: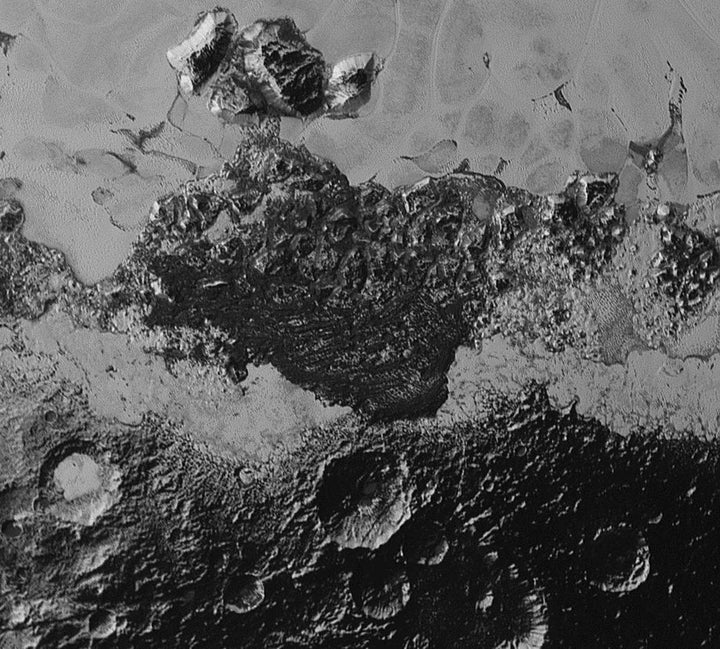 "Seeing dunes on Pluto -- if that is what they are -- would be completely wild, because Pluto's atmosphere today is so thin," said William B. McKinnon, deputy lead of the New Horizons Geology, Geophysics and Imaging (GGI) team at NASA's Ames Research Center in Moffett Field, California. "Either Pluto had a thicker atmosphere in the past, or some process we haven't figured out is at work. It's a head-scratcher."
The "dunes" are the dark aligned ridges appearing near the center of the image, seen with what NASA describes as "ancient, cratered terrain" near the bottom and "bright, smooth geologically young terrain" up top.
Another image shows what the space agency calls "chaotically jumbled mountains reminiscent of disrupted terrains on Jupiter's icy moon Europa":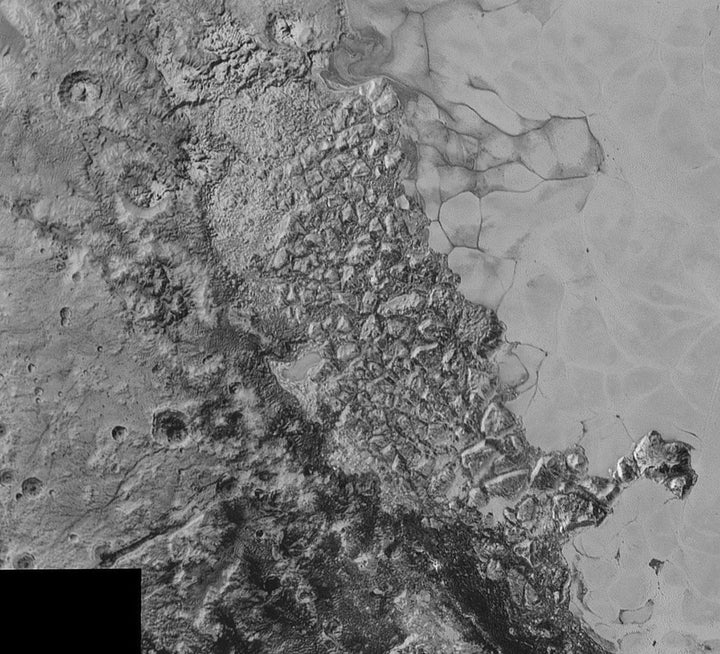 "The surface of Pluto is every bit as complex as that of Mars," Jeff Moore, leader of the GGI team, said in a news release. "The randomly jumbled mountains might be huge blocks of hard water ice floating within a vast, denser, softer deposit of frozen nitrogen within the region informally named Sputnik Planum."
New Horizons began sending back the high-resolution images over the weekend. It's expected to take about 16 months before the spacecraft transmits all of its data; however, more images will be released in the coming days, including new views of Pluto's moons.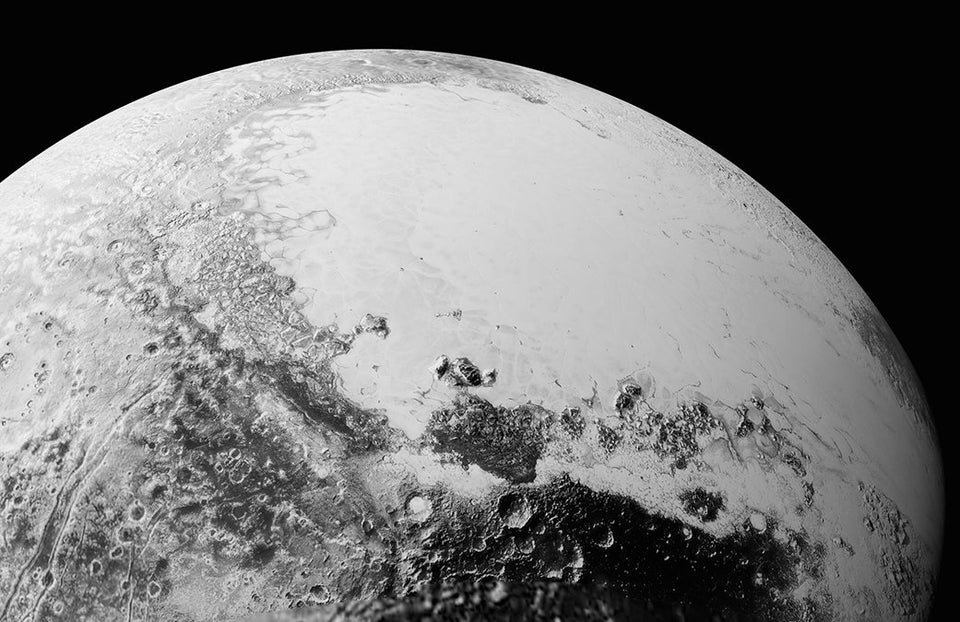 Pluto In High Resolution
Related
Popular in the Community