Warning: This article contains nude images and may be inappropriate for work.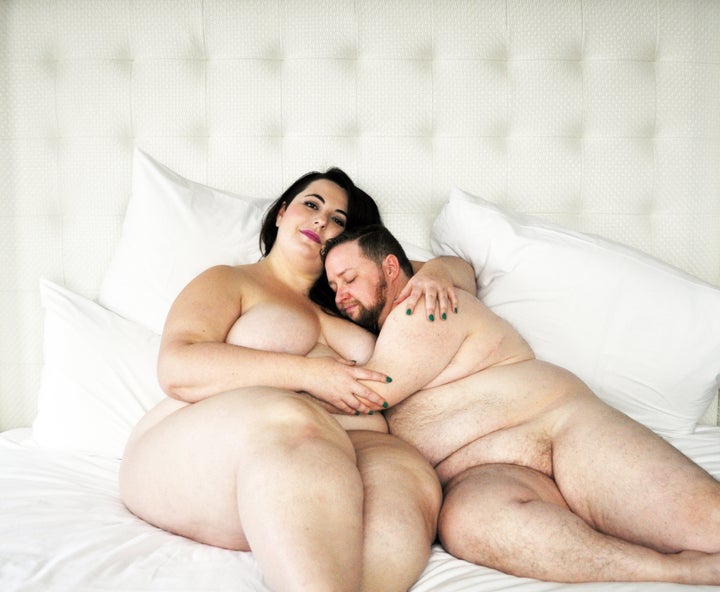 Photographer Substantia Jones has a pretty simple message: "Fat people deserve love and sex and a good, deep hit of the happy, just like everyone else."
Jones, a self-described "prudent hedonist," "uppity fatty" and "flaming gastrosexual" is the lady behind The Adipositivity Project, a platform that encourages the acceptance of various human sizes -- adipose means "of or relating to fat."
On her website, Jones publishes images of various individuals, fat and thin, with the hopes of encouraging discussion and understanding. In one particular series, titled "Valentine Series," Jones focuses her lens specifically on romantic couples of all races, genders and body types. Above all, Jones wants to communicate to the world that, contrary to what mainstream media often portrays, do not worry, fat people are getting some.
"Fat people are loved and not," Jones explains in her statement. "Enjoying sexytimes and not. Happy and not. In pretty much the same measure as the general public. The 'Valentine Series' informs the doubting world of this. Using visual aids."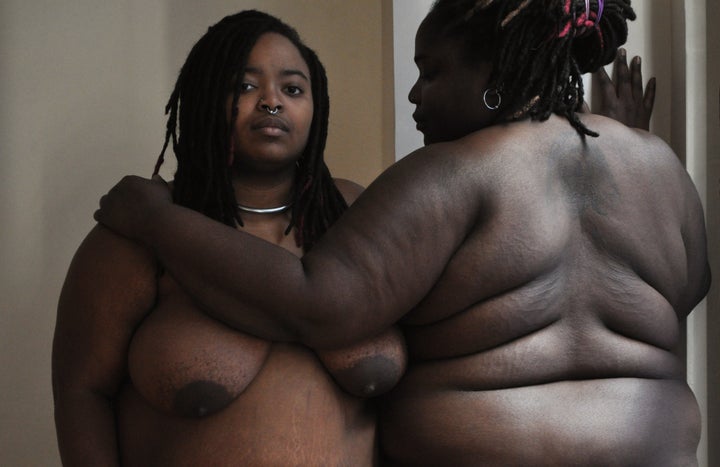 Every year, Jones photographs fat people with their partners, simple as that. The couples choose their clothing, which is optional, as well as whether or not they wish to reveal their identities.
The stunning series captures real life lovey-dovey moments that will make your heart beat faster. And of course, unlike your average rom-com, it has a mission. "For every kid whose parent insisted they'd never 'land' [eyeroll] a partner unless they lost weight, have a look. For every fat person who's let some nimrod convince them their relationship isn't working because of a jiggly tummy. Have a look. For every casual observer who's assumed I must be my thin date's sister or something. Have a look. (And watch us swap spit in a decidedly un-sibling-like manner.) It's for all those folks."
Whether her subjects are themselves fighting for self-acceptance, raising a middle finger to the heavens or just showing the world they are in L-O-V-E, Jones is happy to provide the opportunity.
"I also want to show that just as humans come in all shapes and sizes, so do couples. I'll never understand why so many believe fat people pair up (or should pair up) only with other fat people, and likewise with the thin. Whom you find attractive is determined by a voluminous assortment of factors. Your own size is not among them. You may be looking for kindness in a partner, or a certain kind of smile. You may test prospective dates on their proficiency in Spinal Tap lyrics. But hunting for someone who matches your weight? That's criteria for a see-saw partner. Not love."
See the stunning photos for yourself below.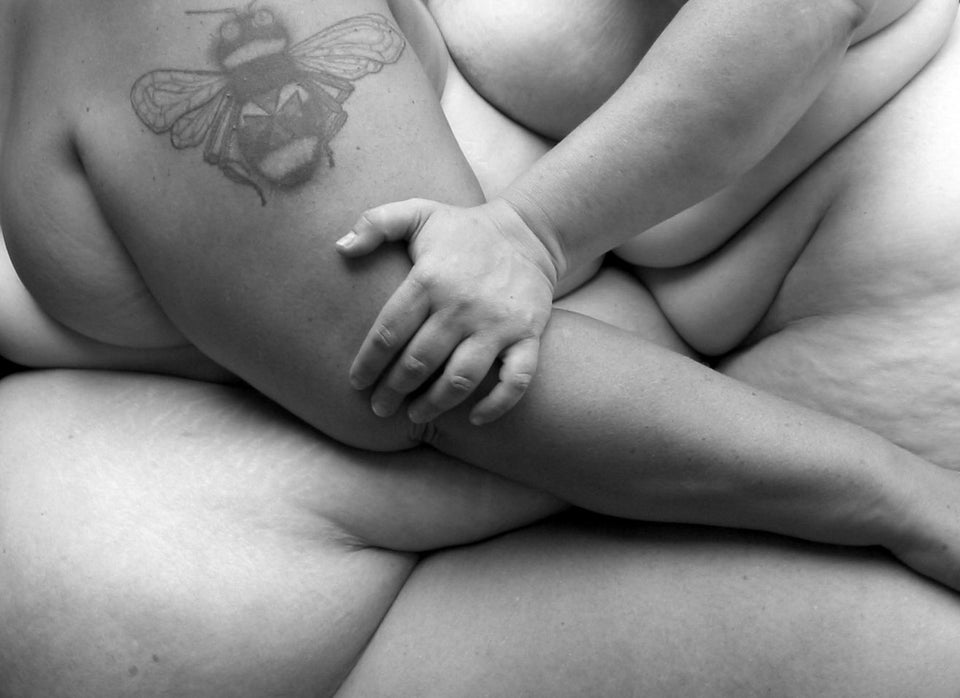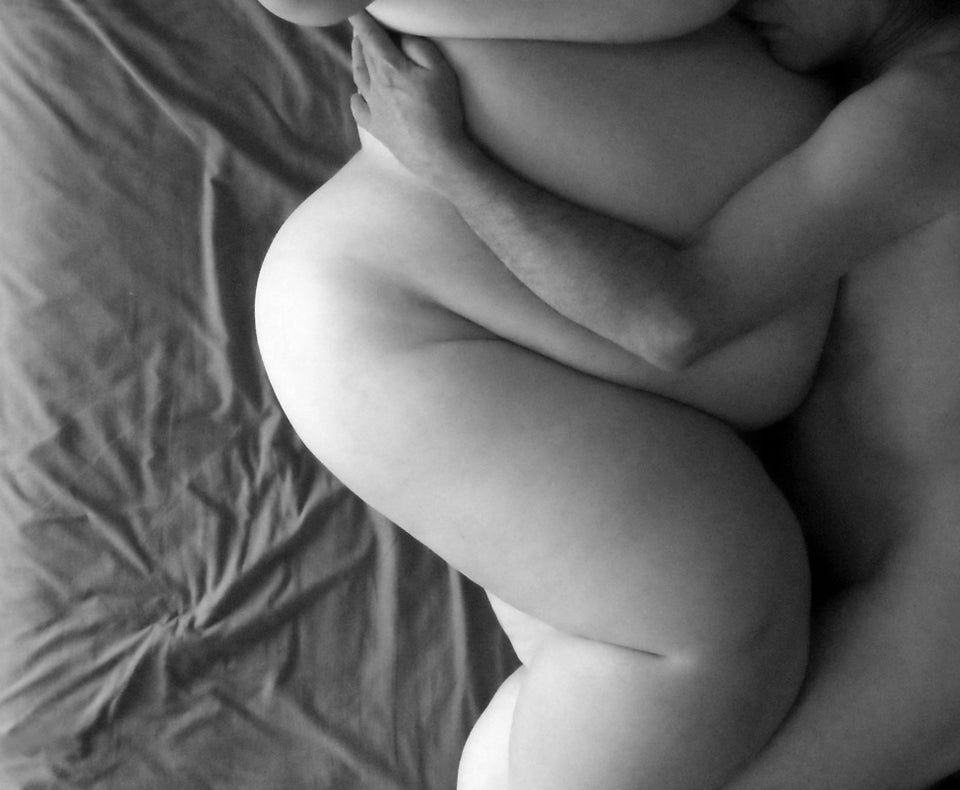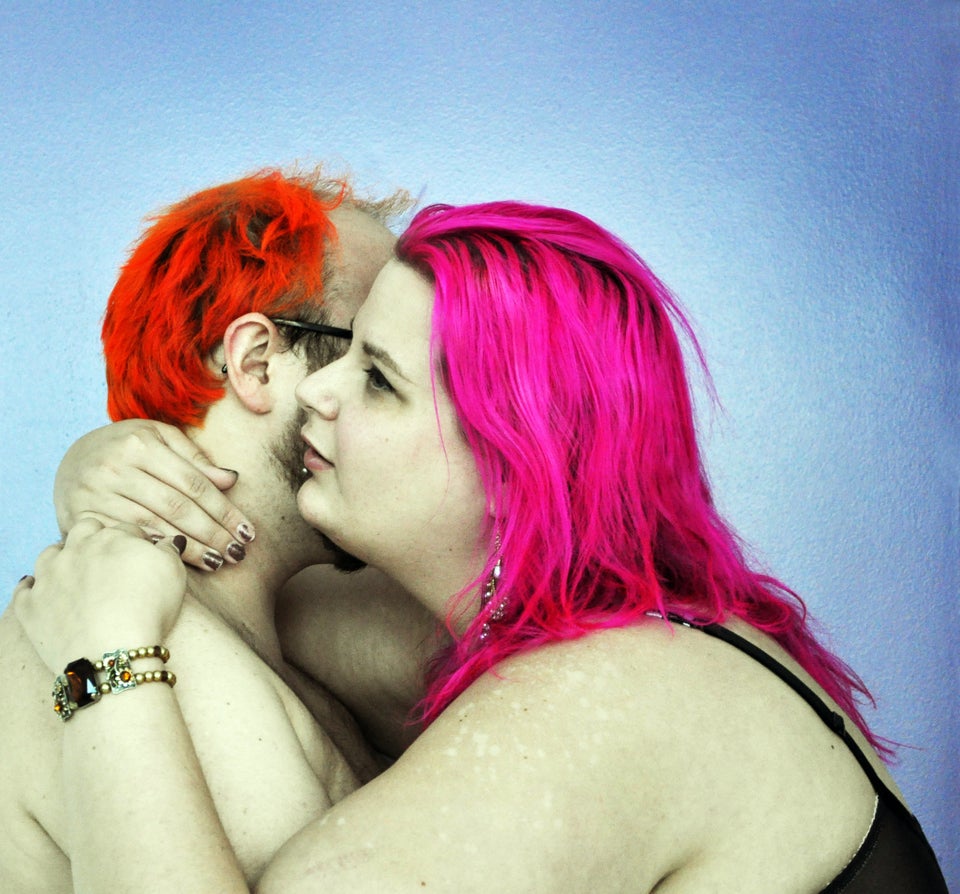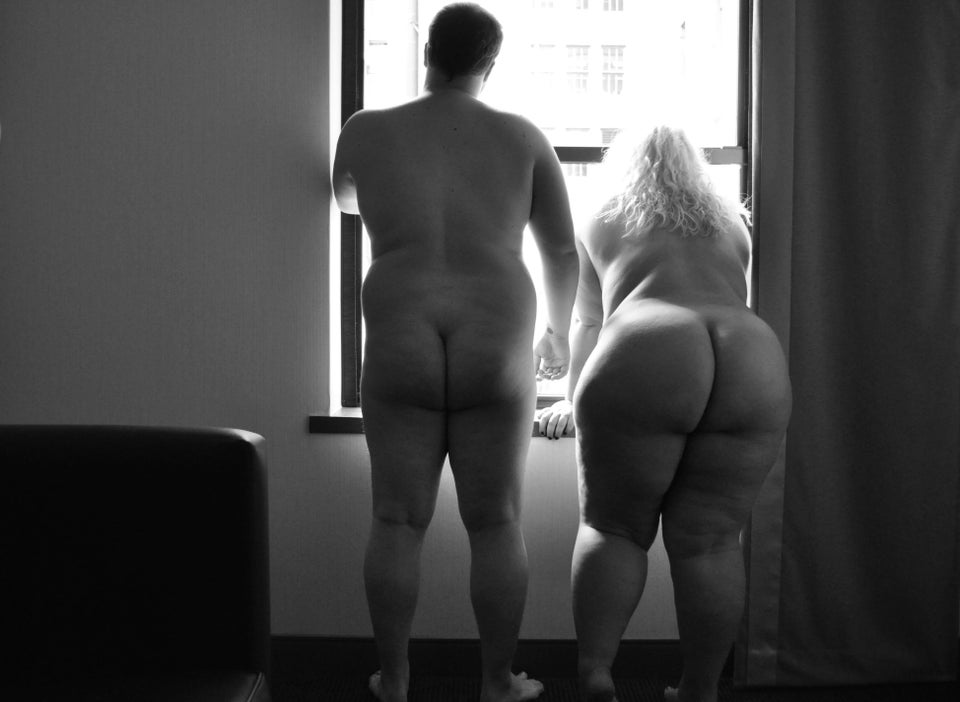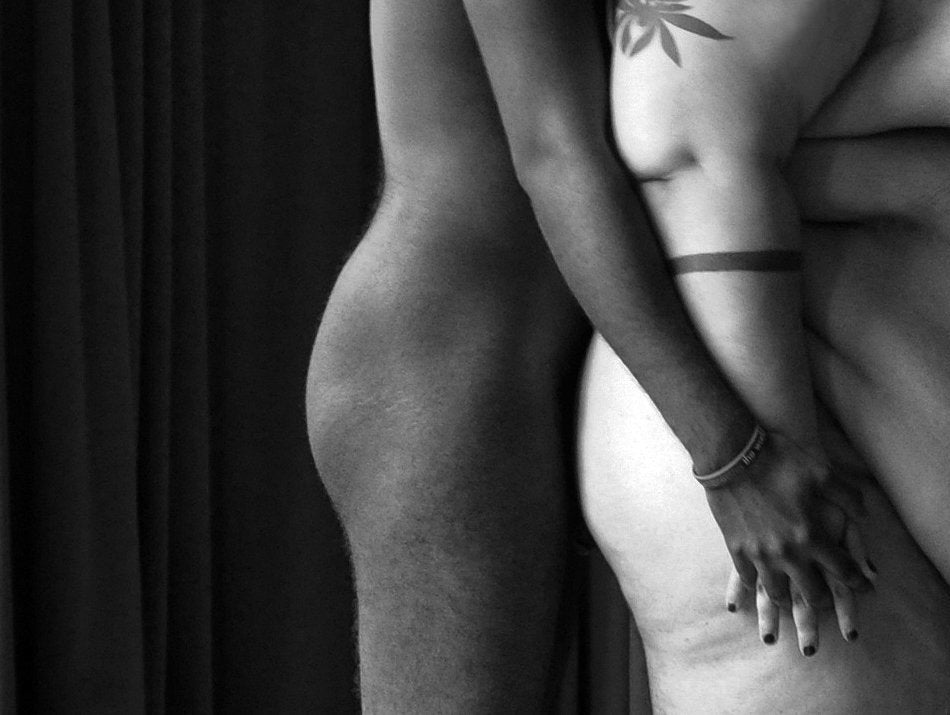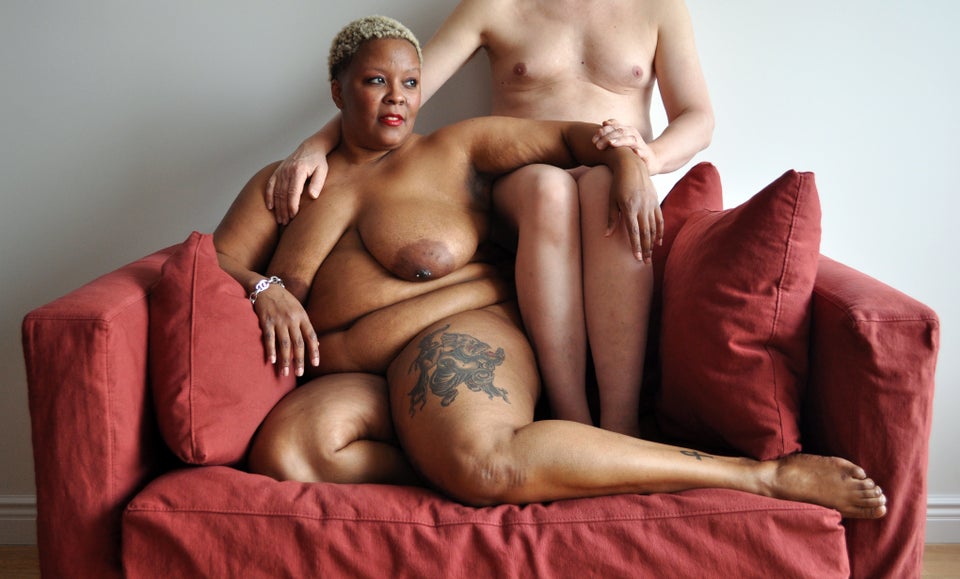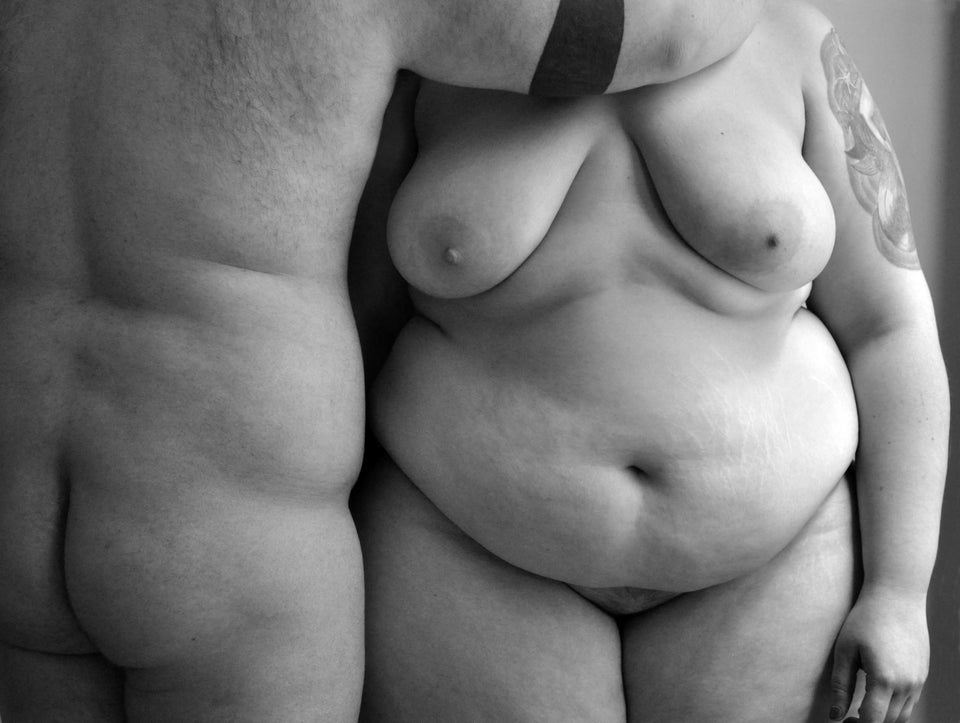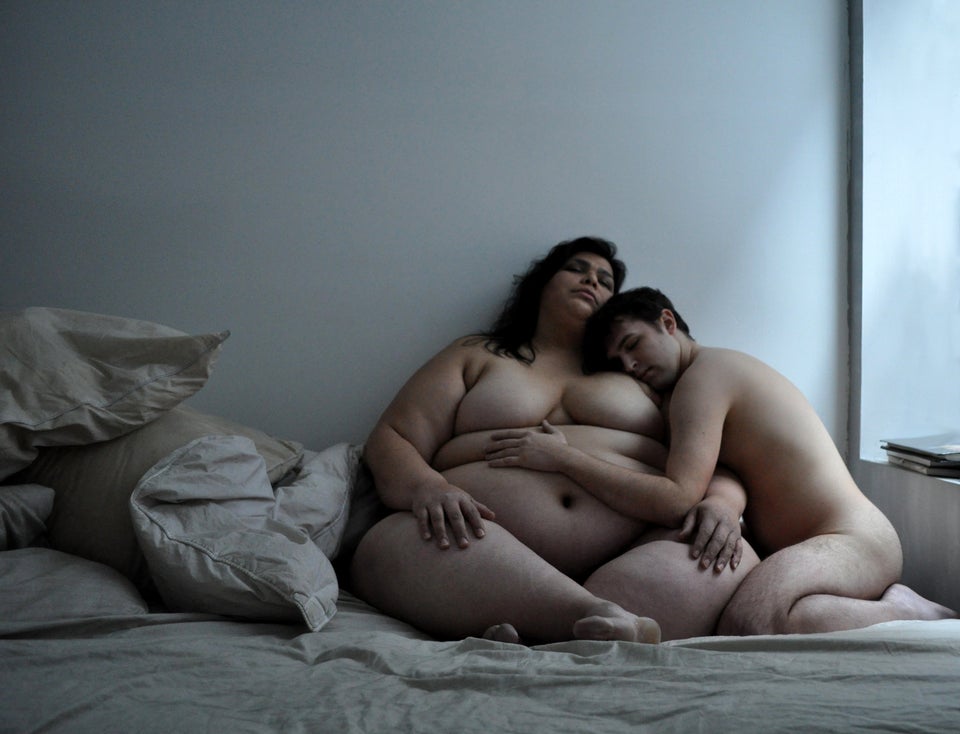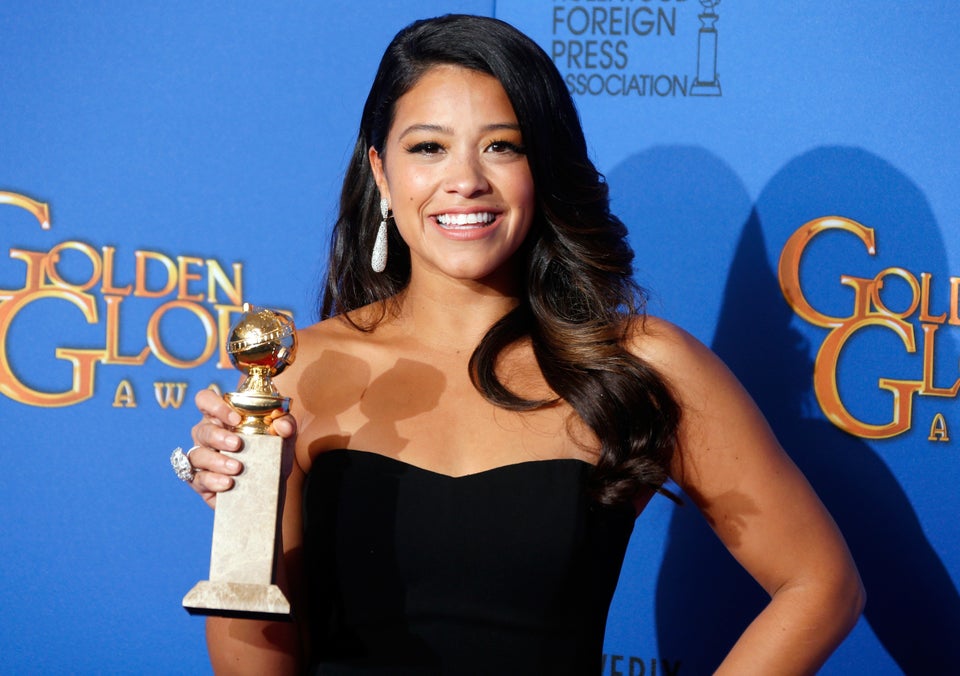 Meet Our Body Image Heroes
Related
Popular in the Community