A British artist has mastered the unusual art of paper cutting, transforming ordinary sheets of paper into breathtaking images of intricate swans, flowers and even the Millennium Falcon.
Pippa Dyrlaga of Yorkshire, Northern England, has been perfecting her craft since 2010 while amassing thousands of online views along the way. Each piece, which is first hand drawn, takes anywhere between four to 100 hours to create, she told The Huffington Post.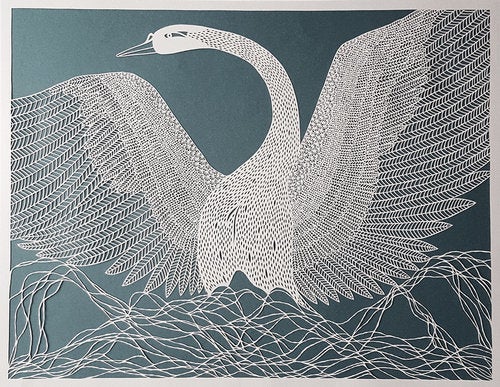 "It all depends on the detail, and research I have to do beforehand. The last piece I made took about 60 hours in total," she said by email Monday.
"I first draw the image out in pencil in reverse, which can take a while to get right. As they are cut from a single piece of paper, I need to make sure it doesn't fall apart and it makes sense," she stated.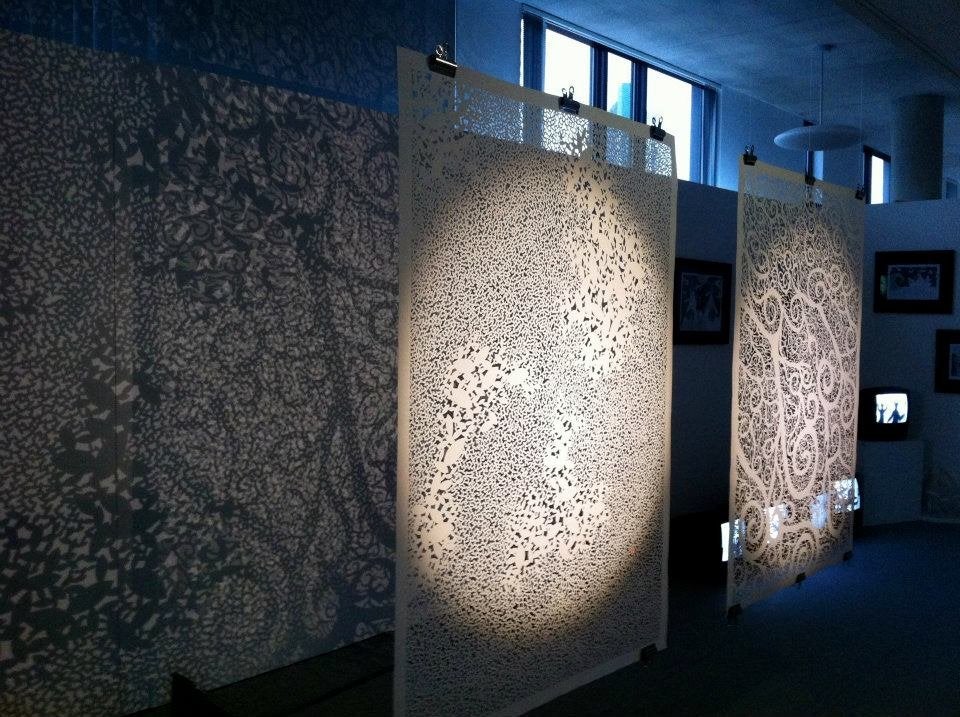 A video shared on her Facebook page captures this careful technique. It shows her first sketching the design ― in this case, a swan ― before it's carefully cut out with an X-Acto knife. The final product is seen once the sheet is flipped over.
Dyrlaga said she happened upon this unique kind of art while pursuing her masters at Leeds Metropolitan University.
"I was drawing silhouettes and then started cutting them out. It was the first time a medium felt right, and I loved the simplicity of making something from nothing but a single sheet of plain paper. After seeing what some other contemporary paper cut artists were achieving, it really motivated me to continue and its the only medium I have really worked in since," she stated.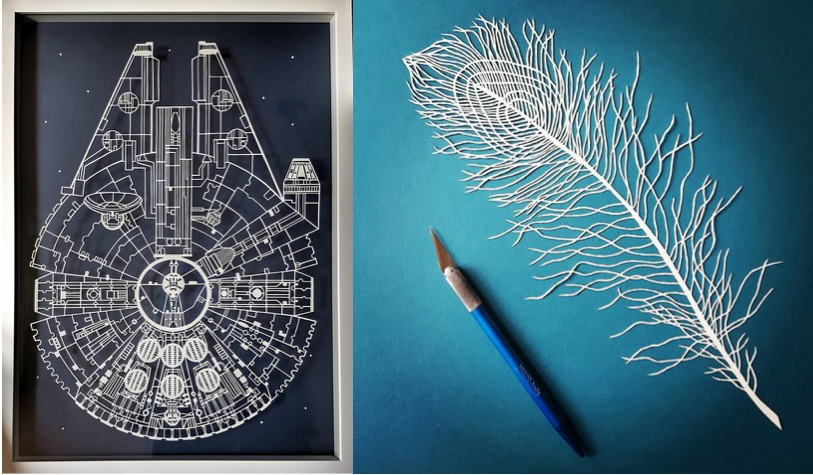 "It's got a secret name and it sits in my living room," Dyrlaga said of the artwork, which she shared with HuffPost. The captivating black-and-white drawing resembles a swirl of leaves of different sizes.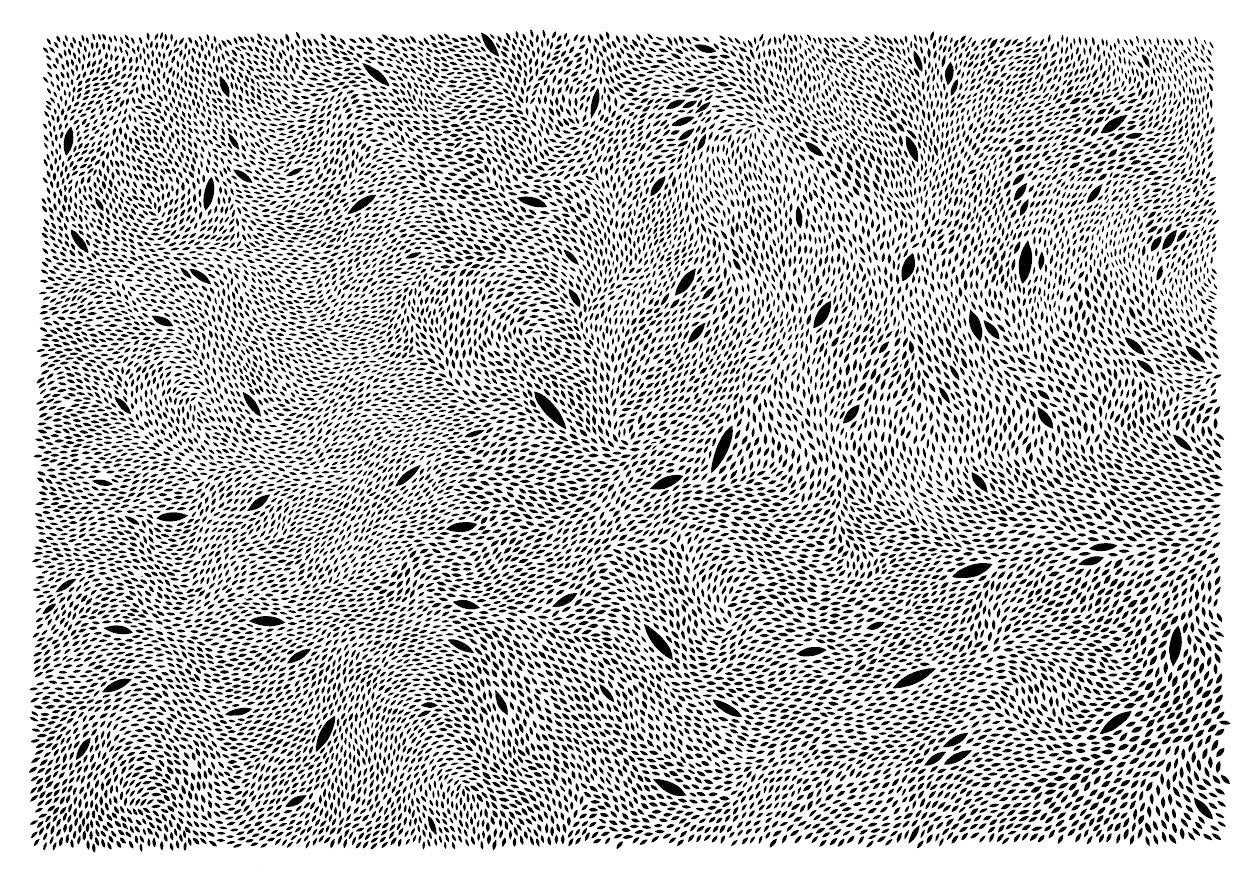 "I made it at a real turning point in my life, in that period just after you finish studying where you feel a bit lost," she said. "I quit my job after I graduated and got on a plane to Berlin without much of a plan and it pretty much sums up how I felt at the time, but I think it was the first time I had really challenged myself to make something so different to my usual work. I'll never sell this piece, it's my reminder to always try and push myself to try different things with my artwork."
In addition to producing and selling cutouts — some by commission — Dyrlaga creates greeting cards and illustrations, as well.
Related
Before You Go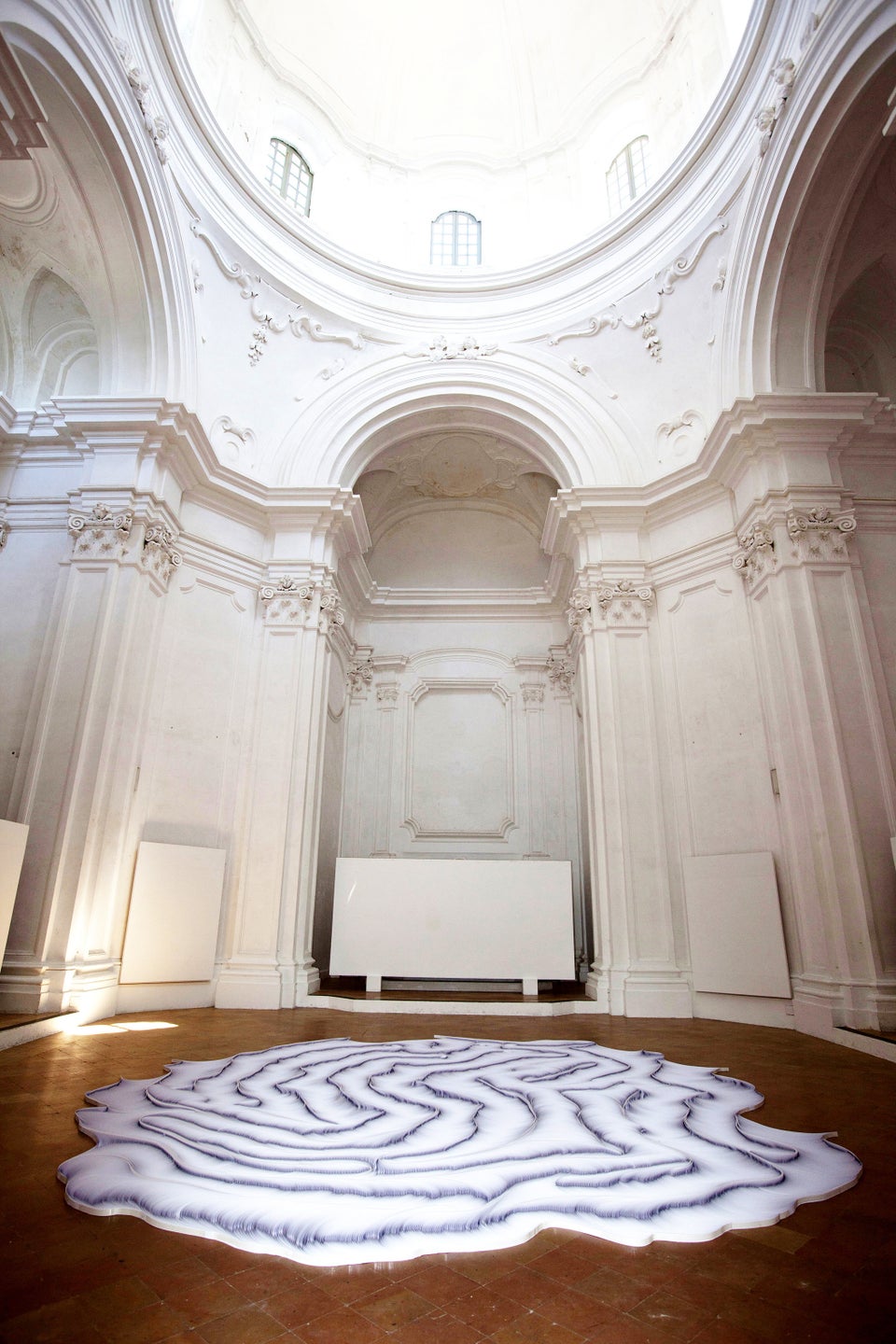 Paper Sculptures
Popular in the Community