"I have always been interested in the unique or what is conventionally viewed as different," South Africa-based photographer Justin Dingwall explained to The Huffington Post. "I find difference very inspiring."
When Dingwall met Thando Hopa, a South African model with albinism, he was immediately enthralled by her unconventional beauty. One in 4,000 people in South Africa has albinism, a congenital condition in which a person is unable to produce the typical pigmentation of skin, hair and eyes. The condition results in extremely fair complexion, pale tresses and weak vision marked by sensitivity to light.
Those living with albinism in South Africa and nearby countries have been subjected to extreme prejudice and acts of violence. "When we get into taxis, people still move to the other side, or even refuse to use that taxi," Nomasonto Mazibuko explained to South Africa's Mail and Guardian. "We are still called isishawa [a Zulu word for a person who is cursed] and inkawu [an Nguni word for 'white baboon']."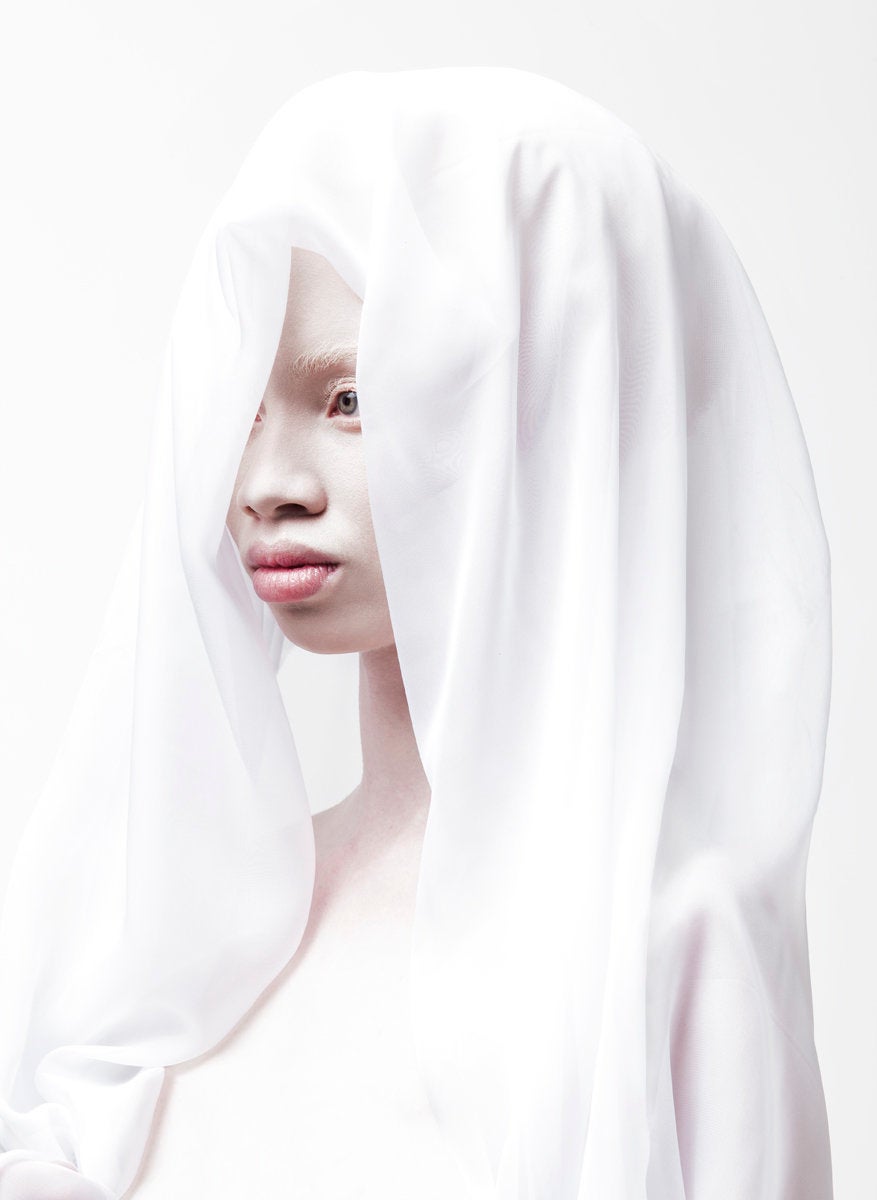 In Tanzania, where one in 1,400 are affected, people with albinism are often hunted by witch doctors. Their body parts, believed to be good luck, sell for around $75,000. In 2008, after 50 individuals with albinism were killed in Tanzania, the UN declared the population "persons with disabilities." But when Dingwall met Hopa, he saw not a disability but a gift.
"Thando's inner strength and poise radiate from her," Dingwall said, "Her drive and tenacity are very inspiring. It made me want to get to know her better and try to understand more about albinism. As I learned more about it, the more I felt it was important to create awareness about albinism through art."
"There is a beauty in difference, and I hope through my work to inspire people to embrace this difference and reinterpret their ideals of beauty."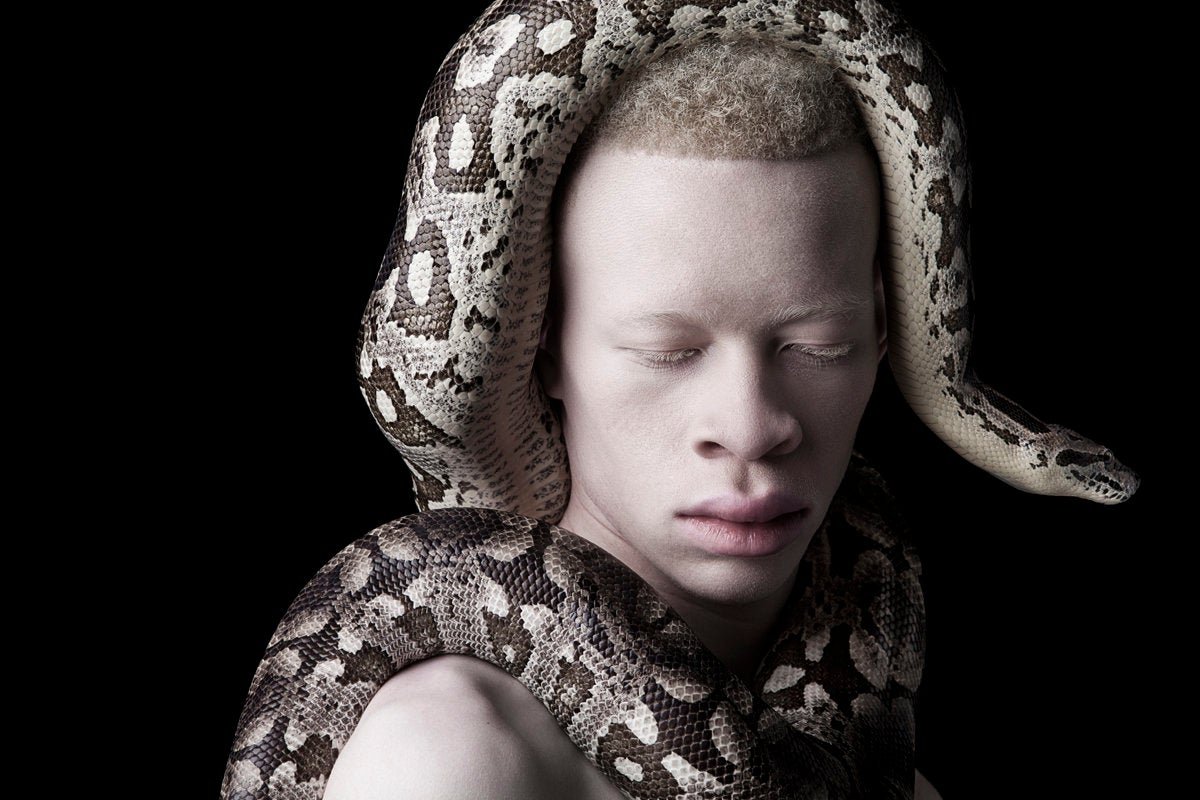 After sharing his photographs of Hopa, Sanele Junior Xaba, who also has albinism, reached out to Dingwall over social media. The two built up a friendship, and when the model eventually moved to Johannesburg, they collaborated on a series titled "Albus."
"Sanele is a true professional that is up for anything," Dingwall continued, citing his openness to work with snakes despite his deep phobia as an example. "Not only does Sanele's outer beauty reflect in the works, but his inner strength is also revealed."
Through his series, Dingwall hopes to dispel the negative myths and taboos associated with albinism in South African culture. On a larger scale, he hopes to challenge idealized notions of beauty and celebrate the value of variance. "The images are not about race or fashion, but about perception, and what we subjectively perceive as beautiful," the artist said. "I wanted to create a series of images that resonate with humanity and make people question what is beautiful."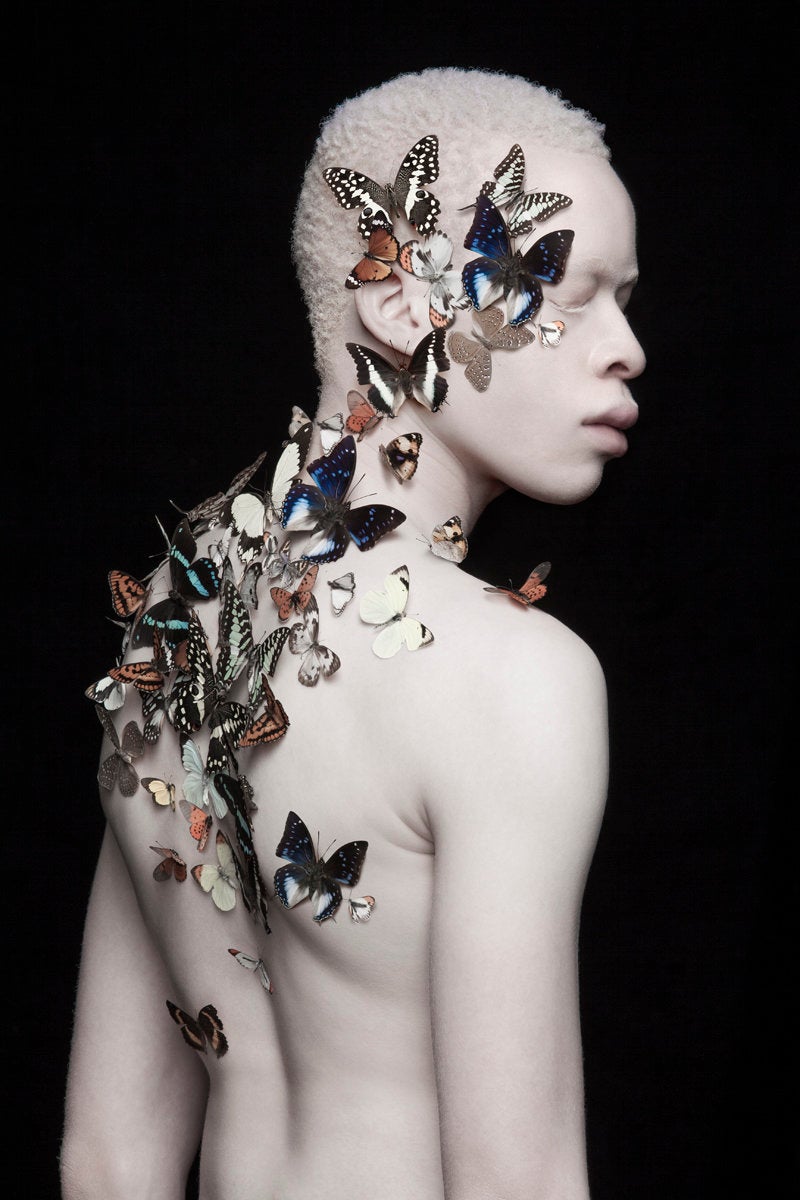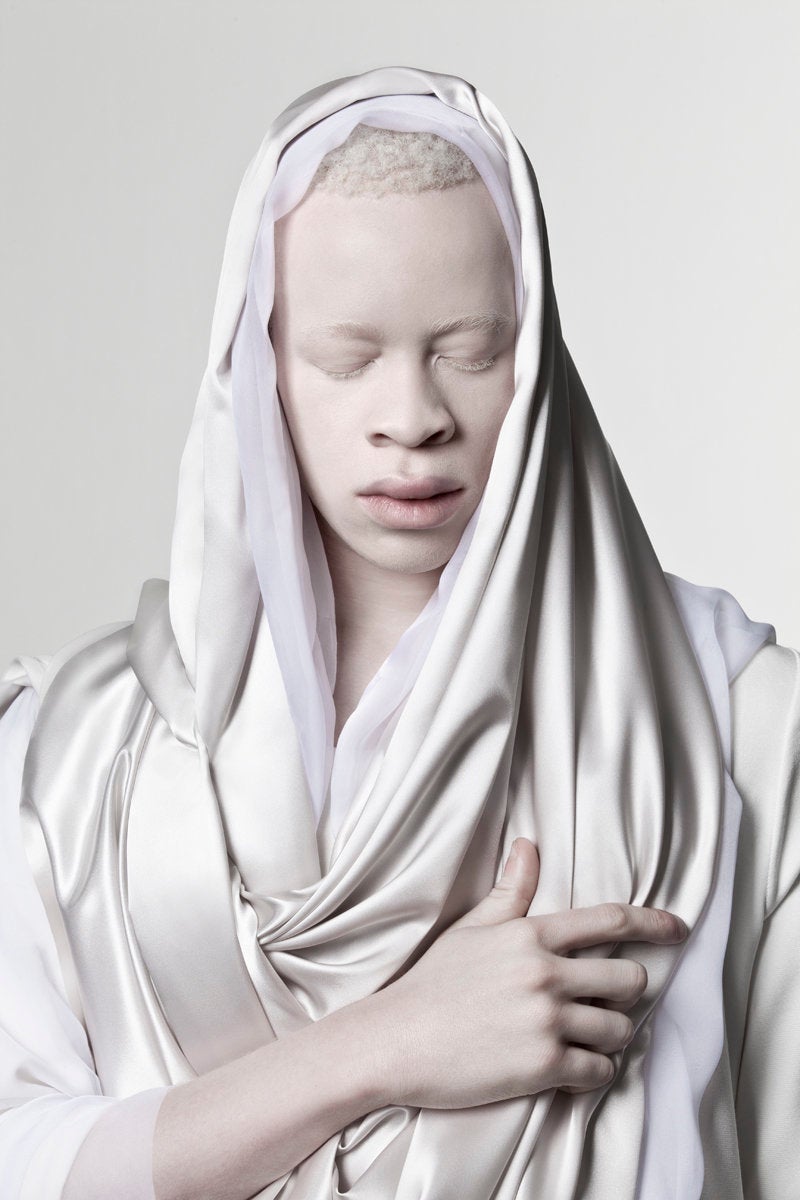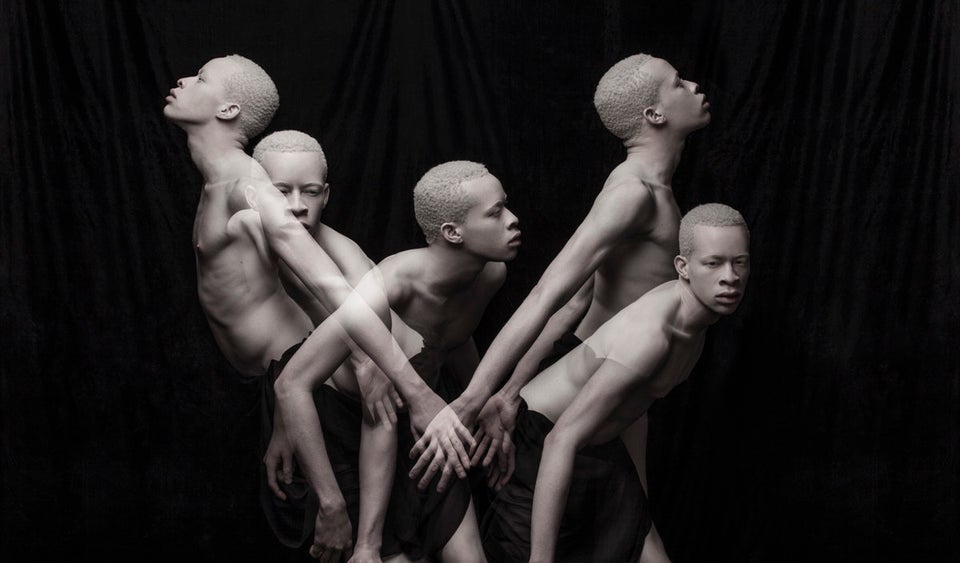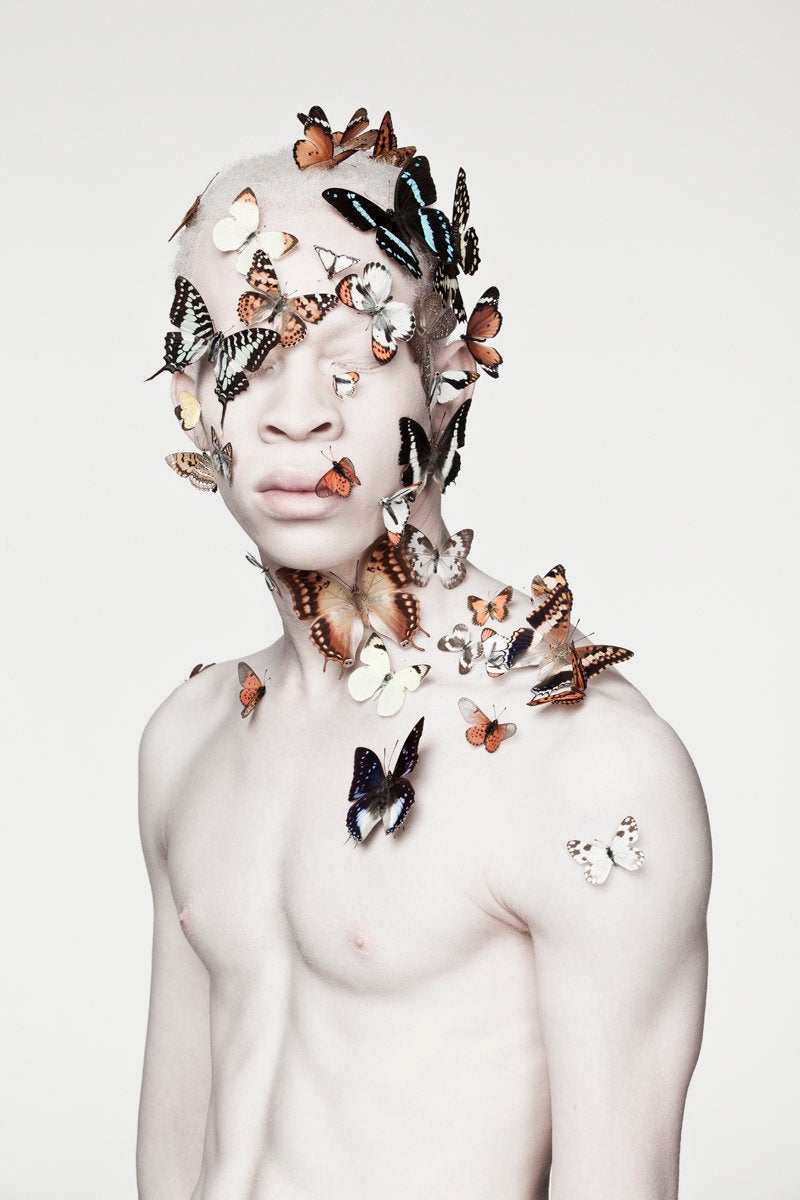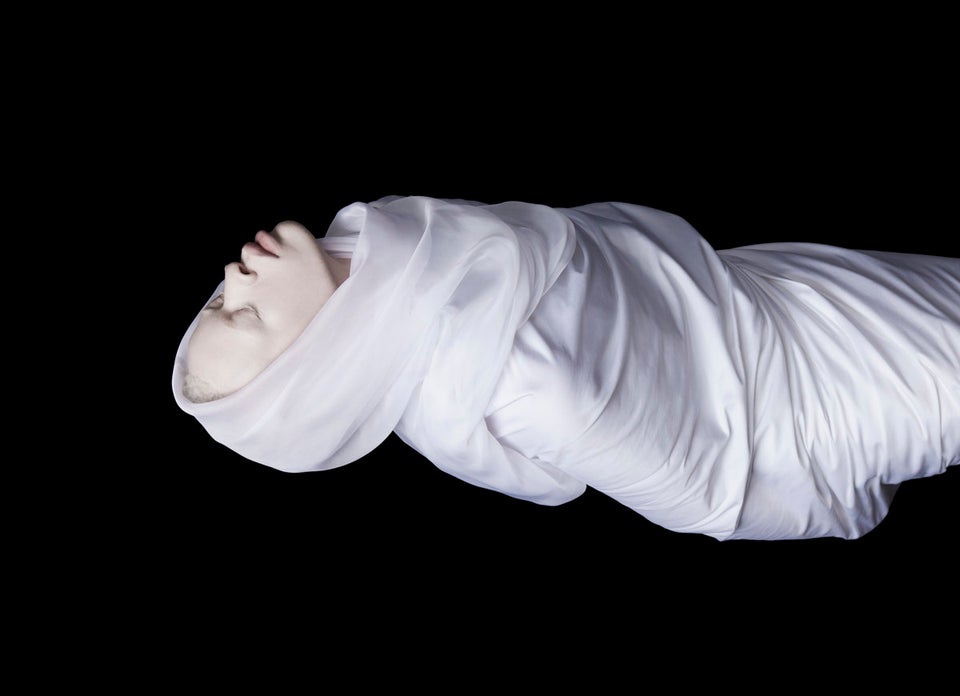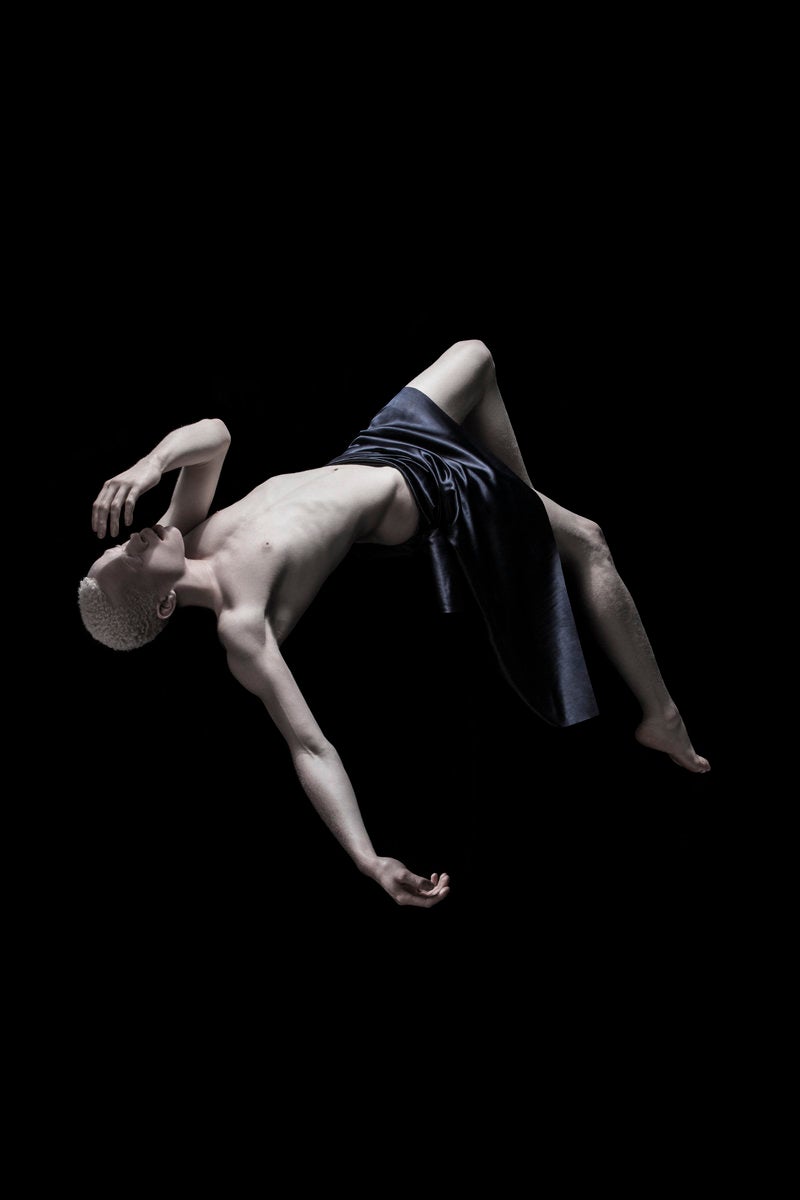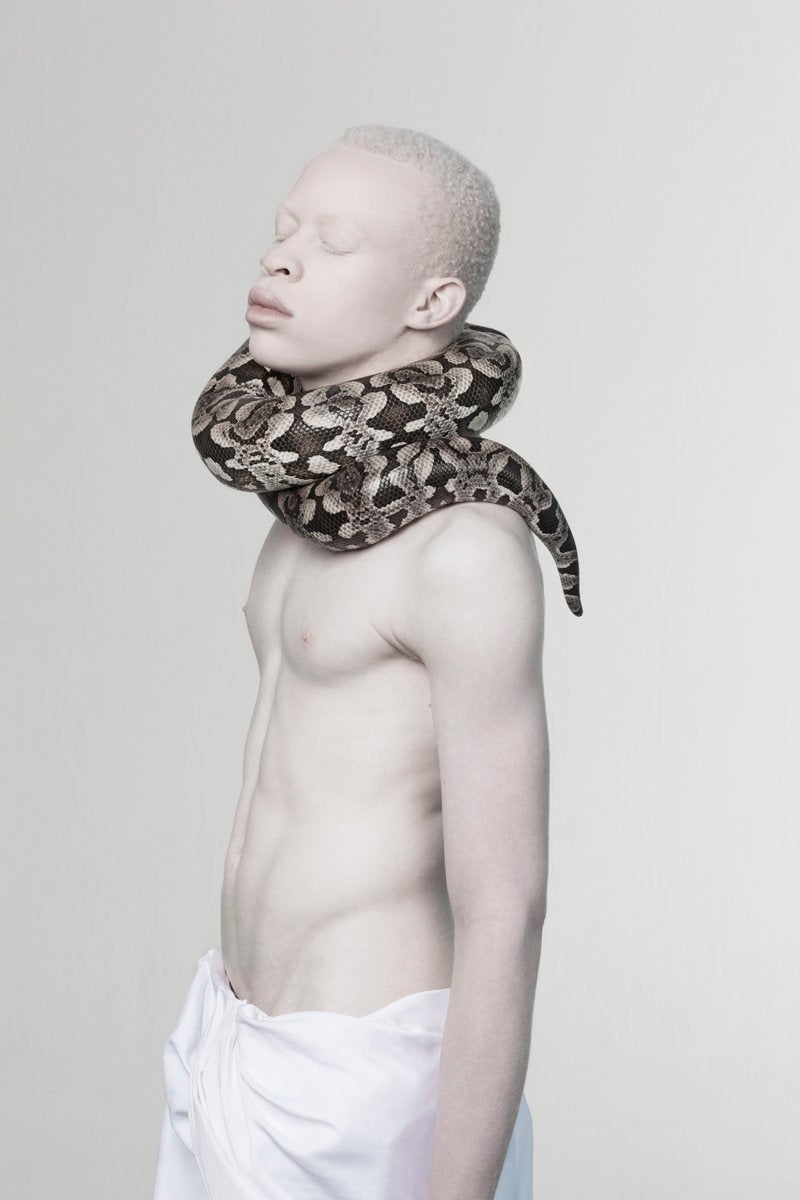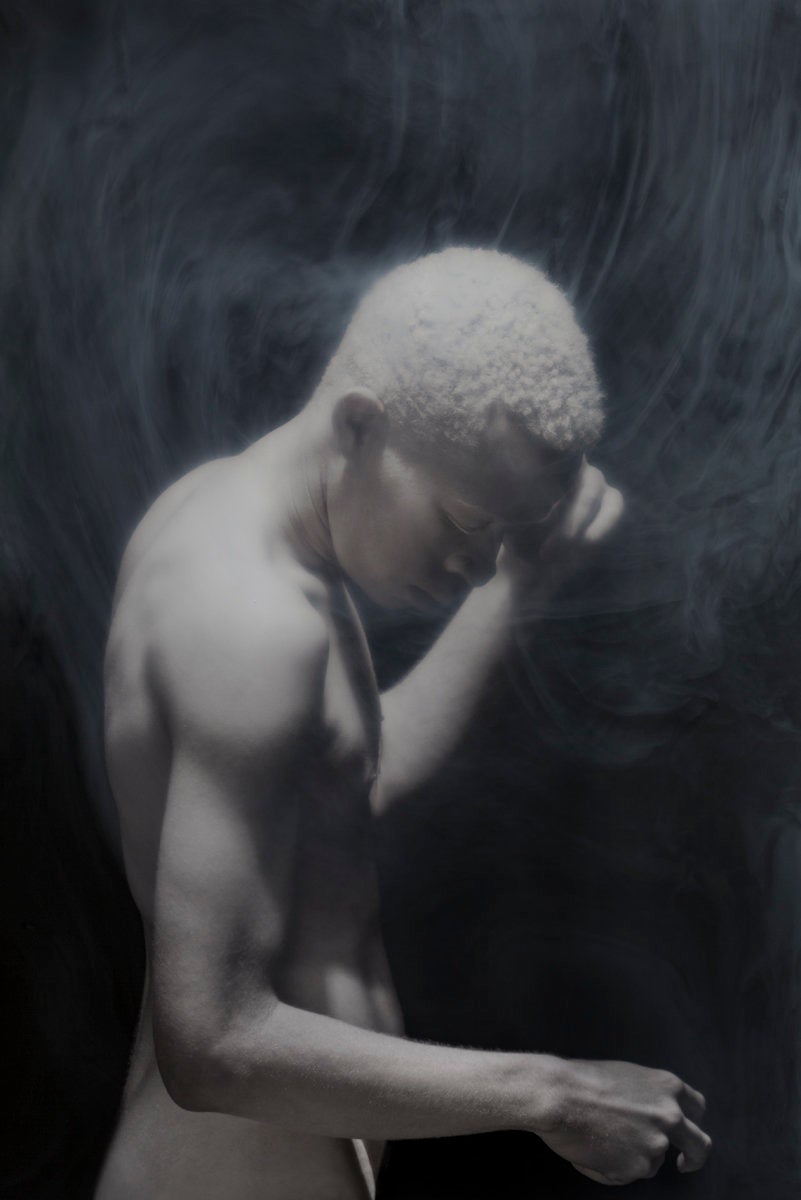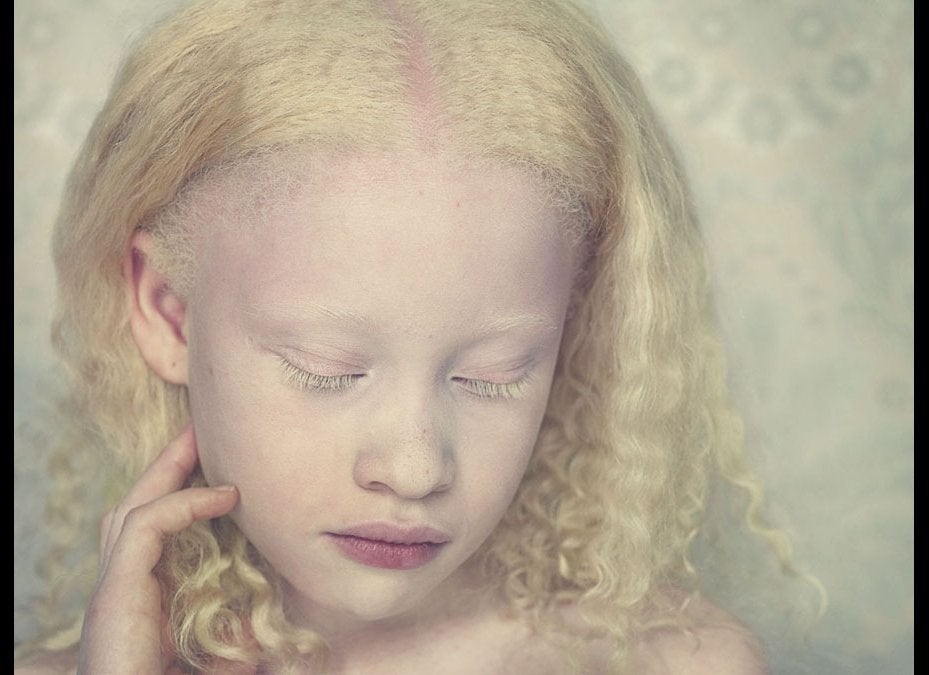 Photographer captures stunning Albino portraits
Related