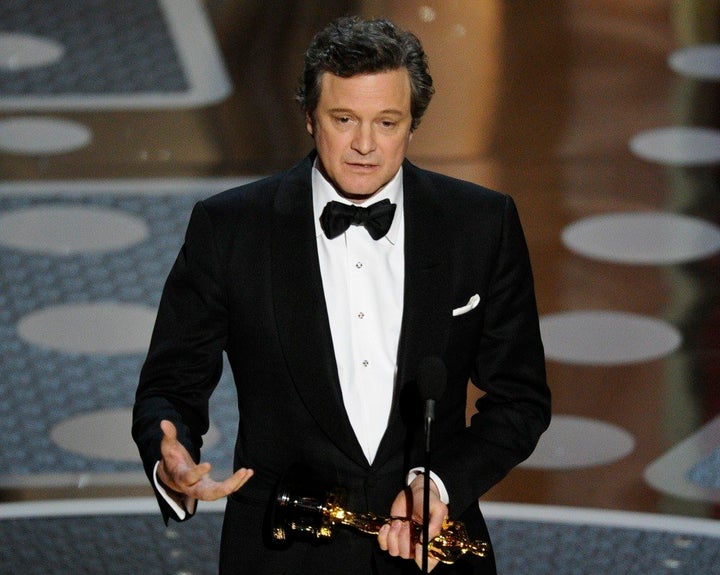 The film's Oscar buzz has also helped boost awareness about the film's central topic: stuttering.
The film chronicles the struggles of England's King George VI as he tries to overcome his stuttering problem to lead his nation in a time of crisis.
The movie's kind of like a "Rain Man" for the stuttering world, [Stuttering Foundation President Jane] Fraser said in a phone chat earlier this week. "We have a world-class, superb actor showing us how devastating it is to stutter," she says. It doesn't hurt that he's playing a king who's leading a country against Hitler.
The foundation has received a flurry of media attention and a spike in donations in recent months.
In February the Stuttering Foundation of America received $25,000 in donations versus the $10,000 it received in February 2010. "So that's tremendous," [Fraser] says. "We've seen an increase in new donations. Something like 80 percent from last week, from people that had never donated before."
Frazer's leadership tactics -- and the willingness of the filmmakers to pitch in -- capitalized on the national prominence of the film to help stutterers.
Frazer was quick to ride the wave of attention to "The King's Speech" by launching a campaign using images from the film. The film's staff have been very receptive to helping out the cause, The Chronicle of Philanthropy reports.
According to their website, the Stuttering Foundation is dedicated to providing the "best and most up-to-date information and help available for the prevention of stuttering in young children and the most effective treatment available for teenagers and adults."
Related
Popular in the Community