By pasting sketches of women, adorned with phrases like "My outfit is not an invitation," and "Women are not outside for your entertainment," on the streets of cities like New York and Philadelphia, Fazlalizadeh gave a voice to victims of gender-based street harassment. Now, after taking her "STWTS" project to Mexico earlier this year, the artist is finally realizing the global power of her street art series to affect the way we think about catcalling. So, she's hosting an international wheat pasting night this month to encourage people around the world to join her #stoptellingwomentosmile movement.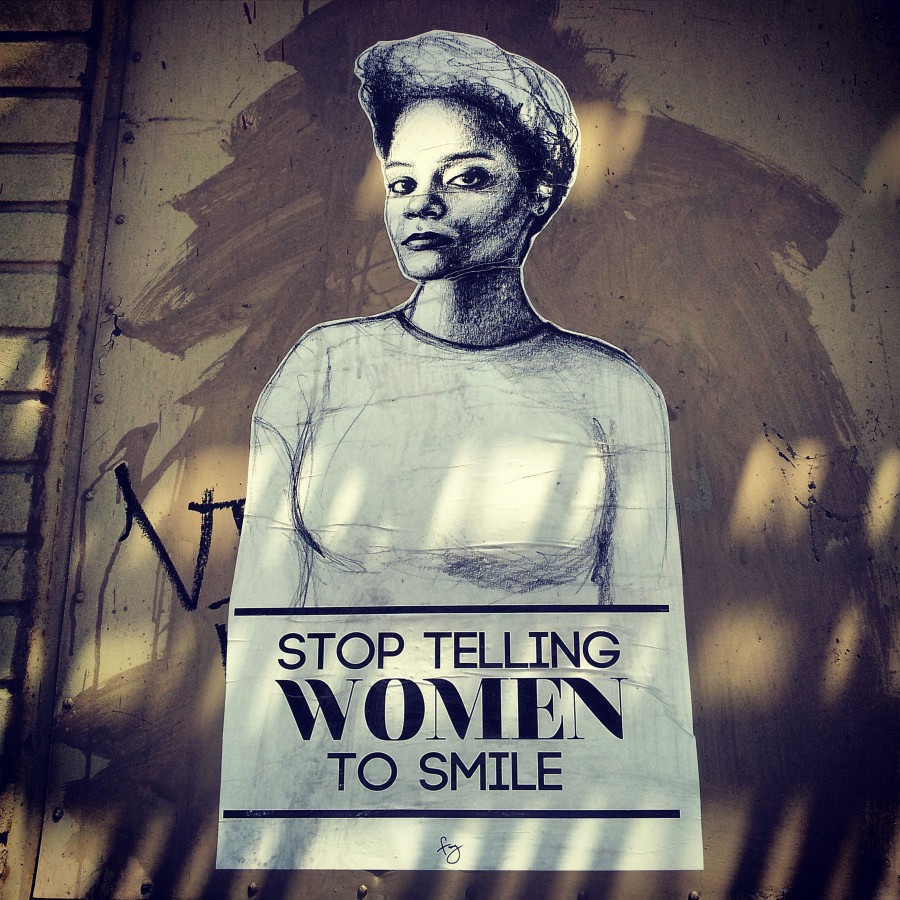 "The idea behind the wheat pasting night is to create a night of solidarity," she stated in a press release. "People from all all over can participate in a night of action, knowing that hundreds of people in different parts of the world are doing the same thing."
Fazlalizadeh outlines the particulars of the event on her website, part of International Anti-Street Harassment Week. She asks that interested individuals gather groups of at least three people and plan to paste posters on the night of April 17. Those picking up her mantel can log their plans -- where they intend to paste posters, and in what language -- on the "Stop Telling Women to Smile" website. In return, participants will receive a PDF with images for download.
"On April 18, walls across the world will bear the faces and words from women protesting street harassment," she proclaims.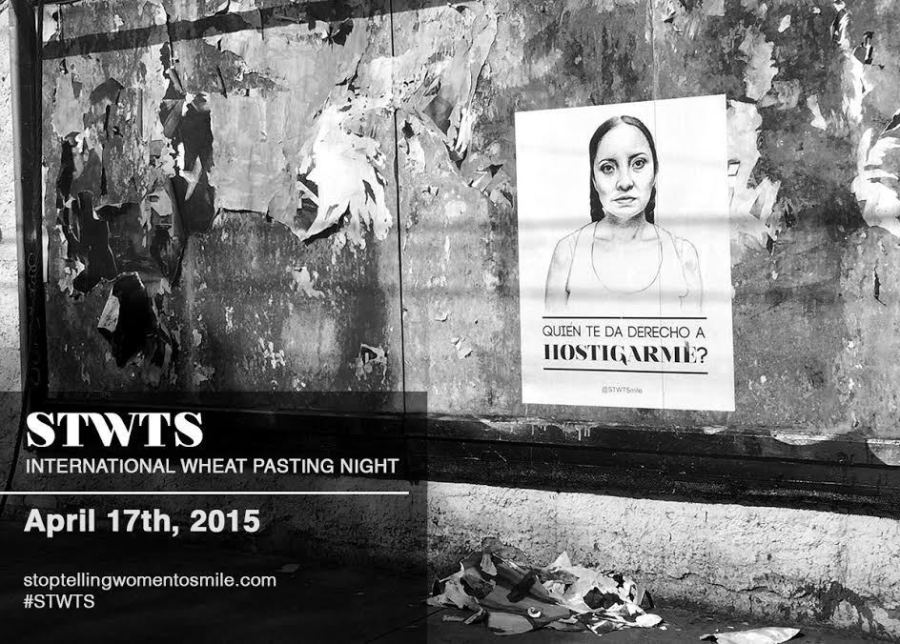 Fazlalizadeh has long been asking fans to get involved with "STWTS", calling for artists, volunteers, building owners, photographers, art centers, and activist organizations to help "amplify" her work. But this is the first organized, Internet-based attempt to bring the project to a greater audience.
According to a 2014 study commissioned by the nonprofit organization Stop Street Harassment (SSH), 65 percent of women surveyed experienced street harassment in their lives. Furthermore, 57 percent experienced verbal harassment, 41 percent experienced physical aggression, 23 percent had been sexually touched in public and 20 percent had been followed. "In many ways, persons of color, lower-income people, and persons who identify as lesbian, gay, bisexual, or transgender were disproportionately affected by street harassment overall," the study concluded.
Fazlalizadeh's efforts are just one example of the recent push to define and combat street harassment today. "There are always those who want to tell women that their experiences are not valid or not important whenever they speak up," she explained in a previous interview with The Huffington Post. "Wanting the basic right of feeling comfortable and safe and not sexualized as I walk out of my house is very much worth prioritizing."
REAL LIFE. REAL NEWS. REAL VOICES.
Help us tell more of the stories that matter from voices that too often remain unheard.