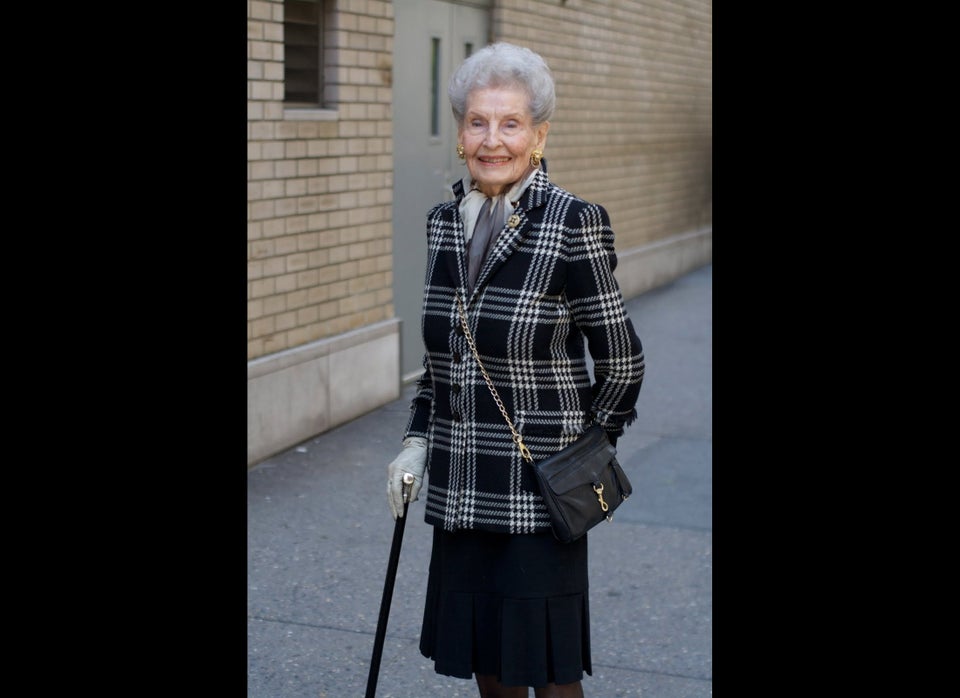 90 Year Old Fashionistas
For the past three years, I have been documenting the fashion and wisdom of the senior set for my blog Advanced Style. I am currently in the process of working on a book for PowerHouse Books that will share the life and style secrets of these seasoned style icons. Check out the photos above, and for more inspiring words from the ladies themselves, take a look at the videos below.
These women are all between the ages of 90 and 99. They do pilates, go out dancing, and maintain busier social calendars than most women half their age. They have taught me that the key to living a long, happy life is staying active and interested in the world. These gorgeous ladies take away the fear of aging and give us all something to look forward to.

Follow me on Twitter AriSethCohen to continue the conversation on style and aging