We've already shared tons of wonderful ideas from some the top fashion designers and the biggest names in beauty. And now the inspirations continue as we wrap up our Best Holiday Gifts series by asking a few notable style insiders and stars -- like Jenna Lyons, Janelle Monae, Eva Chen and June Ambrose -- to reveal one of the best holiday gifts they ever received. Check 'em out!

The best holiday gift I ever received was a hand carved signet ring in rose gold from Philip and Courtney Crangi. It was something they did together -- a symbol of my family crest in rose gold.

The best holiday gift that I received was a dog that my dad gave me when I was a child. It was a surprise on December 24th. We named him 24.

Considering my first baby is due right around the holidays, I feel like it's pretty safe to say that she'll be the best gift ever!

Truly, the best holiday gift I ever received was as a child I got an Atari with Pac Man cartridges. As an adult, the best holiday gift I receive each year, is that time between the two holidays when I can just be with family and friends and turn off. The gift of ahhh.

One of my favorite Christmas gifts ever was a weekly floral arrangement for a year! Fresh cut flowers in the home make me smile. I thought it was so clever and chic.

My favorite gifts have been experiences—from a beach vacation, to a gift certificate for a restaurant I hadn't yet tried, or the time my husband handed me a card that said, "Free pass—good for one weekend away without kids.

One of the best holiday gifts is my family. I am blessed to have them be alive and well especially over Thanksgiving. Being able to see my mom and nieces/nephews….Those moments with family and friends are the priceless ones. They are healthy and we can meet together in fellowship and make memories.

Last year my husband gave me a huge leather jewelry box. I assume that means he is planning on filling it.

Very few gifts since have come close to the Scaletrix Formula 1 racing track and cars -- which was met with utter joy and total excitement -- that I received from my parents when I was 8 years old, but the vintage Art Deco diamond earrings my boyfriend gave me last year were incredibly happy-making.

My boyfriend got me a Jammy Pack knowing full well I'm basically a character from "Do the Right Thing." I was born to have a boom box in my hand or hoisted on my shoulders and I love nothing more than to share my jams with those in my respective environment.

The best holiday gift I ever received was a set of Le Creuset cookware from my parents. Being newly single last Christmas, they thought it was a good idea. They are a bone color called Dune and so beautiful!

My favorite gift ever given to me was when my family in the US traveled to London and spent the holidays where I grew up outside of London. My family saw where I grew up, and, to this day, it's a key inspiration for many of my Club Monaco designs.

The best holiday gift I ever received was a Vitamix! I love to cook, so getting this gift doubled the size of my culinary world. It's a game-changer.

The best holiday gift I've ever received was my engagement ring! It was a very special moment in my life, and I will cherish it forever.

My best holiday gift was a surprise ski trip with my husband [before we had children]. It was an experience that memorialized a very special time in our lives and unlike a lot of the items that will populate my list this year, gave me enduring memories that are priceless.

I was really young -- I got a snowboard, and it started my love for snowboarding. Now it's one of my favorite things to do in the world.

The best Christmas gift I ever received was a Jennifer Fisher charm necklace from my husband with his initials and our wedding date inscribed on a gold shield. It was our first year of marriage and started an amazing tradition... he adds a symbolic charm to my necklace every year. I received one with my son's name last year and hope to get the same for our new baby this year!

My favorite gift of all time is my mom got me matching pajamas with sushi on them. And I love sushi and I love matching pajamas and I live in them, and I've never seen another pair like them.
Before You Go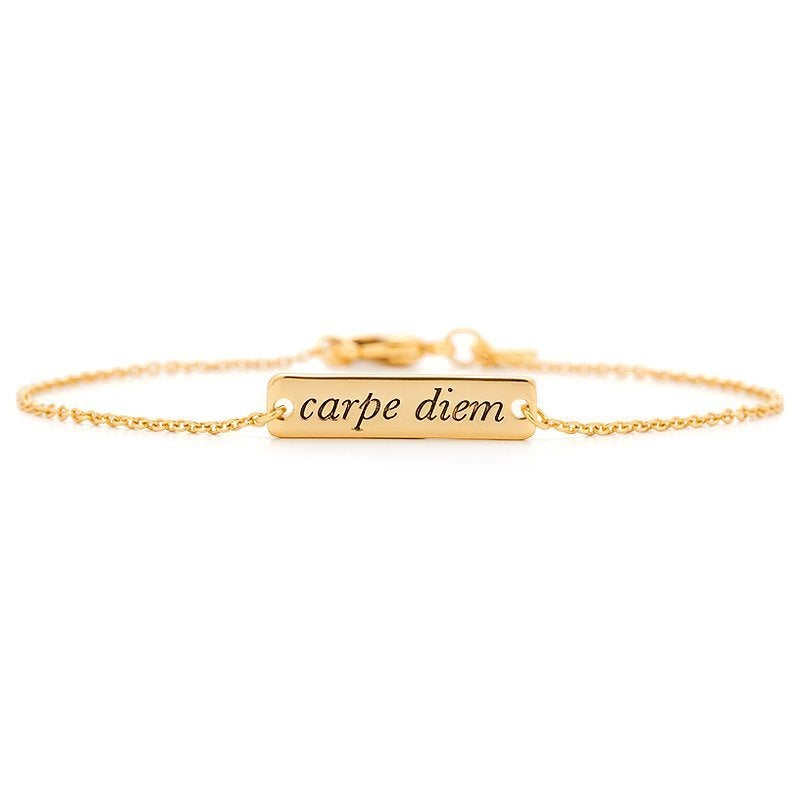 Christmas Gifts 2014