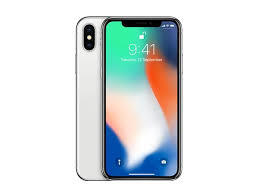 As I note here, history is a better economic indicator than economics itself. That may sound presumptuous – it be sound arrogant and rebellious, too – but that does not mean I am wrong.
To further test this assertion, let us look at the history of design. Let us look at a variety of products across a variety of industries, from cars to consumer electronics, from fashion to fashionable accessories.
Let us, therefore, ask – and answer – the following question: What do Porsche, Apple, Ralph Lauren and Rolex have in common?
Put aside matters of price, and avoid words like luxury, premium and elite, so you can consider why the Porsche 911 has a shape like no other roadster, why the iPhone has a look like no other smartphone, why a Ralph Lauren store has a layout – and a scent – like no other boutique and why a Rolex wristwatch is a status symbol like no other timepiece.
If you are still skeptical about the importance of style, read this excerpt (see below) from David Ogilvy, one of the greatest advertising impresarios of the 20th century.
WHAT WE NEED FOR THE ADVERTISEMENTS IS ABOUT TWELVE IMMORTAL PHOTOGRAPHS. THE EMPHASIS SHOULD BE HISTORICAL CULTURAL AND RENAISSANCE. WE WANT ANCIENT CHURCHES MAGNIFICENT SCENERY FRIENDLY PEOPLE AND JUST ENOUGH MODERN ARCHITECTURE FOR CONTRAST....REMEMBER THAT THE ADVERTISEMENTS MUST BE BEAUTIFUL SPIRITUAL AND UNFORGETTABLE. BEST REGARDS. DAVID.
Ogilvy wants the prose to match the poetry, so to speak. He wants, in his own way, to do what Vladimir Nabokov's sentences do for critics worldwide: To swoon with a sense of awe and wonder; to revel in his wordplay and rejoice in the exuberance of his voice; to read his books aloud – to pass along certain passages – so we can marvel at the beauty of his style; to know a story can become legendary, when written with style.
Apply that principle to consumer electronics.
Apply that rule to the news coverage about Apple's soon-to-debut, thousand-dollar iPhone X, and a theme emerges:
"Style is substance, particularly when we process images faster than we can ponder – and parse – any arrangement of words. It takes us longer to think differently by understanding the message behind Apple's 'Think Different' advertising campaign, for example, than it does to see the ads themselves," says Mark Friedman, Founder of Goshly.
"The same is true of the websites we view on our phones. If the style is bland, if the layout is boring, if the look and feel is generic — if these things are present, that site has no future; it already is a thing of the past."
Why, then, would someone spend $1,000 to view a ten-dollar website?
Why would the owner of that site spend more money on a phone, ignoring the importance of how his site looks on even the least advanced smartphone?
These are rhetorical questions, to be sure, but they nonetheless underscore the value of design; the invaluable worth of style.
Style is, as Mr. Friedman says, substance.
Popular in the Community