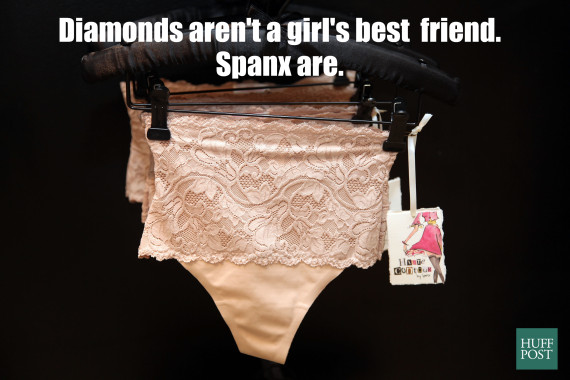 Photo credit: Getty Images
In your teens and early 20s, your style is, erm, evolving. You often throw caution to the wind when it comes to "fashion rules," and ripped tights and excessive eyeliner can quickly become part of your daily life.
But once you've made it to adulthood, there are a few tips and tricks you pick up. Namely that you should have a dry cleaner on speed dial, a bottle of nail polish remover handy at all times, and sunscreen on your skin, no matter the season.
Behold, 19 style lessons all grown-ups know to be true:
1. When it comes to winter, warmth trumps style.
2. Chipped nails never look good.
3. Ditto to ripped tights.
4. There is such a thing as too much eyeliner.
5. Never leave the house without sunscreen.
6. Walking in heels will actually ruin your feet.
7. Bike shorts are your friend -- especially underneath dresses in the summer.
8. If you're going to splurge, let it be on LBDs, cashmere and neutral pumps.
9. Don't get hung up on sizes. Buy the size that fits you and looks good on you, even if it's bigger than what you think your "size" is.
10. It actually does look nice when your bag color matches your shoe color.
11. NEVER use a Groupon deal to get a bikini wax.
12. Jewelry is an investment. There is nothing chic about earrings that turn your lobes green.
13. Being uncomfortable is not worth it.
14. Buy in bulk. If something fits well and is a good price, get it in multiple colors.
15. Invest in a good umbrella. The amount you will spend on cheap ones that break after one use will far exceed how much you spend on one solid umbrella.
16. Dry cleaning should not be a bi-annual event. It should happen weekly.
17. Wrinkled clothing does not look good. Invest in an iron, or better yet, a steamer.
18. Always have a black tie dress in your closet -- you never know when you'll be invited to an event.
19. Diamonds aren't a girl's best friend. Spanx are.