In this Stylelist column, we're switching up our style to see what happens when we transform our look into something outside of our comfort zone. Whether we're preppy, Parisian chic, lady-like or eccentric, true fashion plates are always looking for a challenge.
Rebecca describes her style as very '90s with a bit of '60s flair -- very "Yé Yé" girl. She tries to marry the two styles, and the result is always very grungy and comfortable. She says, "My style matches my personality, which is sarcastic and quiet."
Ellie, on the other hand, likes to try out trends, while keeping her look balanced. She ventures out of her comfort zone to try a trend, but keeps her look rooted in feminine, neutral pieces. There's always a hint of skin to play up her feminine style, and she names Rachel Bilson as her style icon, saying, "I would kill to invade her closet."
Ironically, the editors' wardrobes had some of the same pieces, even though their styles are intrinsically different. Their staples -- those go-to pieces that they return to season after season -- are completely opposite (think printed, chiffon tops, skinny jeans and sky-high wedges on Ellie, and plaid shirts, loose shorts and Converse for Rebecca).
By the end of the shoot, Rebecca was almost converted. "I feel like heels provide a bit of extra confidence, but honestly, as a tall woman, I just don't feel the need for the extra height. I do see the leg-lengthening potential, and my posture certainly has improved."
Ellie's was more difficult to persuade. "I get the need for comfort and flats, and of course, you can still be pretty in flats. I prefer styles that flatter my body."
Check out the girls as they switched styles below, and take a look at swaps we've done in the past here.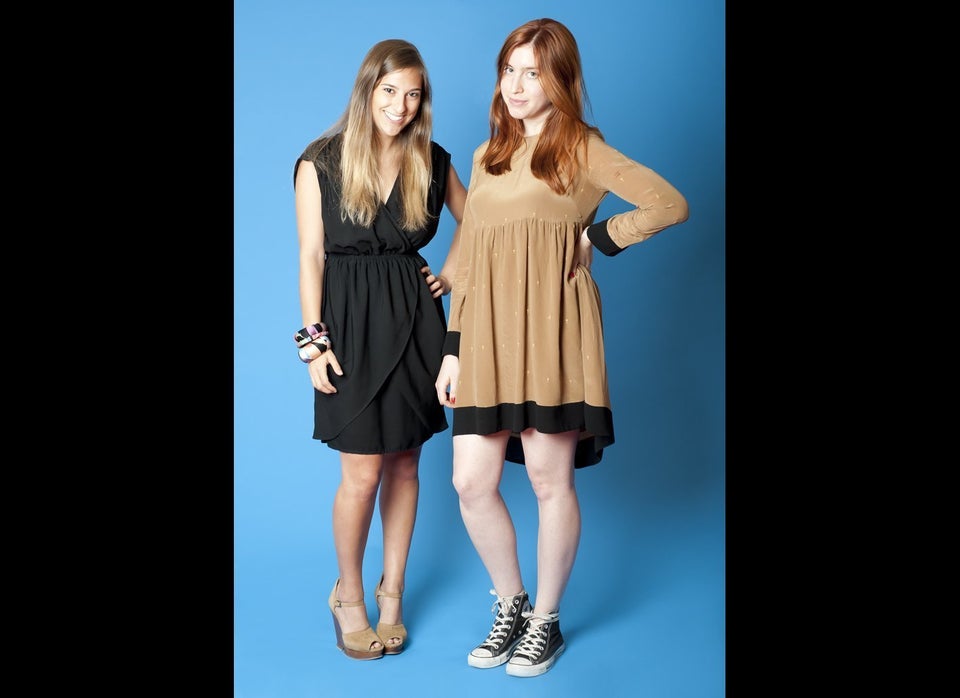 Style Swap: Ellie And Rebecca