Ah, meeting the parents -- the gloriously awkward event you must get through if you want your relationship to go anywhere.
Part of succeeding during this tense gathering is showing up impeccably styled, while still feeling like yourself. Parents dislike the disheveled guy even more than the bad boy, so it's in your best interest to bring your A-game. Ahead, find 11 simple tips to keep in mind when prepping for the big day.
1. Know what you're getting yourself into.
It's imperative you know what it is you're dressing for. Going over for dinner and Christmas tree decorating is much different than having dinner at a 5-star restaurant on New Year's Eve. In the first scenario, you can wear a pair of dark jeans and a polished lace-up sneaker (no running shoes). But in the second, you would want to put on a jacket and dressy pant.
2. Get a haircut and tame the facial hair.
There's nothing parents love more than a guy who looks put together and clean. Freshly cut hair will certainly do the trick, so it's worth swinging by the barber for a quick trim before the big event. Also, don't forget that facial hair. The safest choice is to shave it all off, but if you feel your beard is crucial to your look, make sure it's well-groomed. Unruly facial hair is a big-time parent deterrent.
3. Speaking of hair, you should probably comb it.
If you've got a flowing mane, make sure it's been properly brushed into place. No bed head allowed. This fast fix takes no more than 30 seconds, and will do wonders for your first impression.
4. Even if the occasion is "casual," do not wear cargo pants and a T-shirt.
Even if the affair is classified as "casual," it's never really a bad idea to dress up a little more than usual to meet the parents. It's a special occasion, so why not? Swap out worn down jeans, or worse, cargo pants, for a pair of tailored trousers and opt for a button down-sweater combo instead of a tee.
5. Make sure your fingernails are trimmed and clean.
This is self-explanatory and oh so important. Take the time to give your nails a trim -- fingers and toes, just in case. It's also a must to remove dirt that may be living under there. No one wants to shake a dirty hand.
6. A tie can be a nice touch, or totally cheesy.
If you're heading to a semi-formal or formal soiree, a tie can really ramp up your outfit. If you're going to something casual, though, wearing a tie may look like you're trying too hard.
7. Know when you can (and can't) skip the belt.
Going belt-less is a move for the seasoned style man, so if you're having any doubts, stick to what you know. But if you're set on skipping the accessory, there are a few things to keep in mind. As demonstrated below, pants with a thinner waistband can look great without a belt for a semi-formal event like a dressy dinner. Don't try this look if your pants have a wider waistband, though, because they look incomplete without a belt.
8. Press your clothes -- shirt and pants.
Take your iron or steamer for a spin the morning before your parental visit, because a wrinkly outfit is a total deal breaker. It reads messy, disorganized and a little lazy. If you don't have a steamer or iron at your disposal, run hot water in your shower, hang your outfit on the shower curtain, shut the bathroom door and let it steam itself for a few minutes.
9. Smell nice, but not overwhelmingly so.
You'll get major brownie points if you smell nice when her mother goes in for a hug. Dab on a little (we repeat, a little) cologne on your chest, neck and wrists and don't forget the deodorant. Smelling nice also means brushing your teeth.
10. Accessories matter.
Accessories make you look cool and composed. A watch says, "I have a grownup job, because I keep track of the time." Clean shoes read polished and put together. A nice belt or tie shows that you take pride in the details. All of these things ultimately translate to, "I'm a standup guy who's a good boyfriend too."
11. Last but not least, be yourself.
There's nothing more charming than a guy who knows himself inside and out. Confidence is stylish too, so don't forget to take a deep breath and relax. You'll be fine. Just smile ... and maybe bring a nice bottle of wine.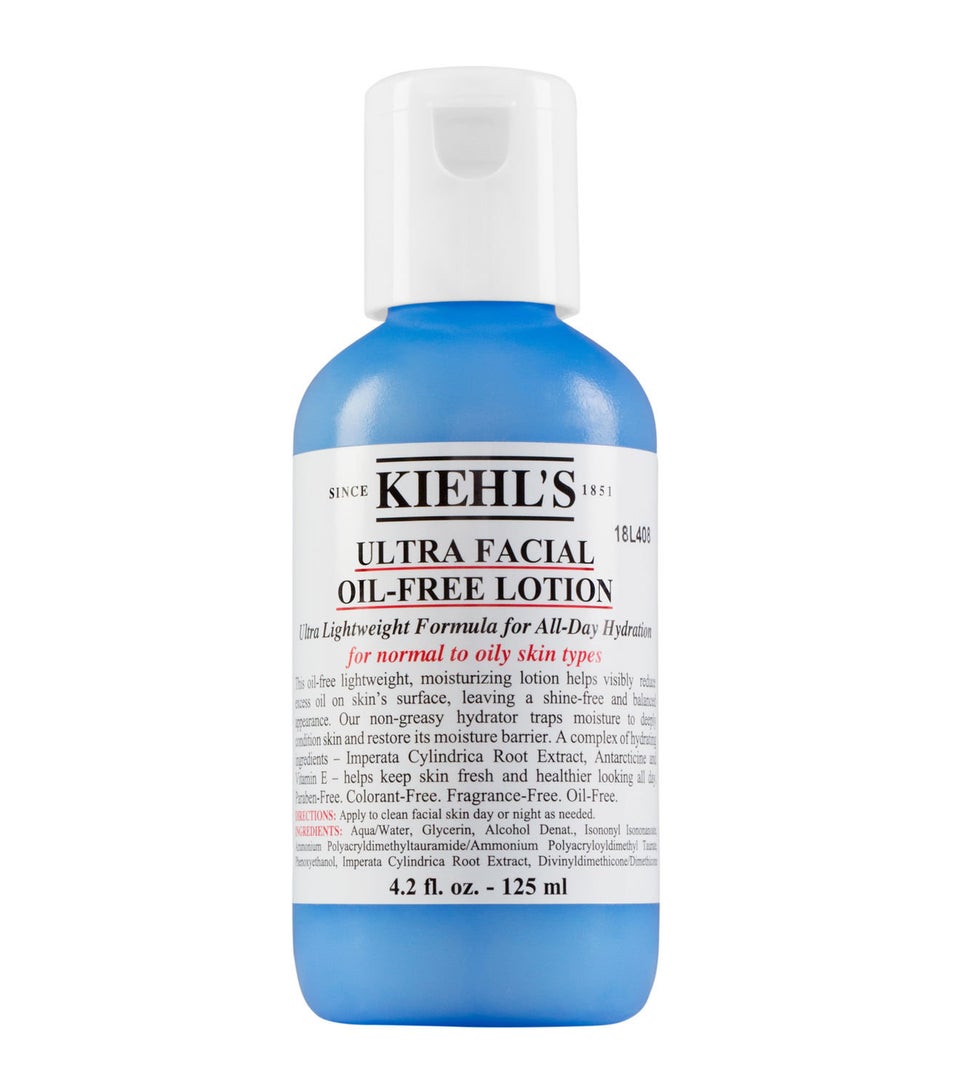 Men's Skin Care Dos And Don'ts