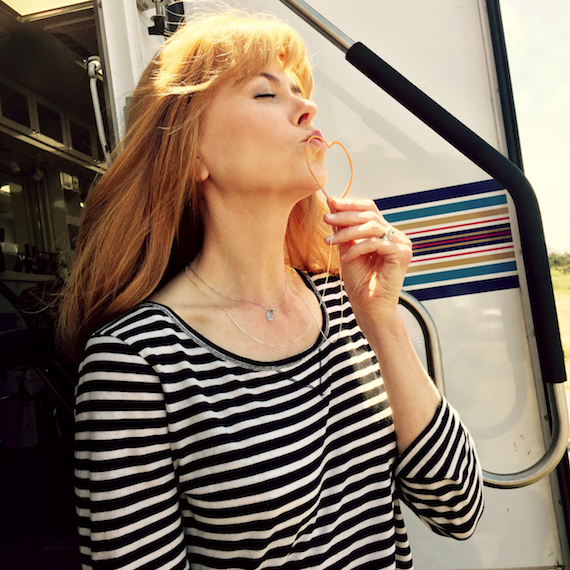 We may have marched on November 25th in support of the International Day for the Elimination of Violence Against Women, and we can find agreement to #bringbackourgirls when we tweet about the Nigerian students kidnapped by Boko Haram. And yes, we cry in horror when we hear of the Yazidi girls who are enslaved by the Islamic State. Yet the sad bottom line is that as fellow women, in less dramatic circumstances, we aren't very good at helping each other. It's the reason why we may never break the proverbial glass ceiling. We would rather keep fighting over who looks thinner or has a more desirable boyfriend than get together and work to make our collective future better. Sad but true.
Thankfully, there are women around like Caterina Occhio, the founder of jewelry company SeeMe. I knew she was one of the few women who emotionally nourish and physically help other women even before I got to meet her. Almost two years ago, a dear friend gifted me a handmade gilded heart on a long chain for Christmas, an item of fashion and beauty beyond words. As I wore that dangly, precious piece, I knew the person behind this creation had to be a woman -- rather a Phenomenal Woman, as Maya Angelou would have called her.
It's no accident that Occhio is a compatriot of mine. Italian women, and Southern Italian ones at that, at their best possess a combination of style, strength and sensual beauty that both mesmerize and get things done. And Occhio has taken her experience as a former development aid manager, with the European Commission and through different UN agencies, the SEED Foundation and more, to come up with a way to help women who are victims of domestic violence in the Middle East and North Africa (MENA) region. SeeMe.org is the fruit of her labor, along with the work of many women in Tunisia where the fair trade verified brand's designs are manufactured.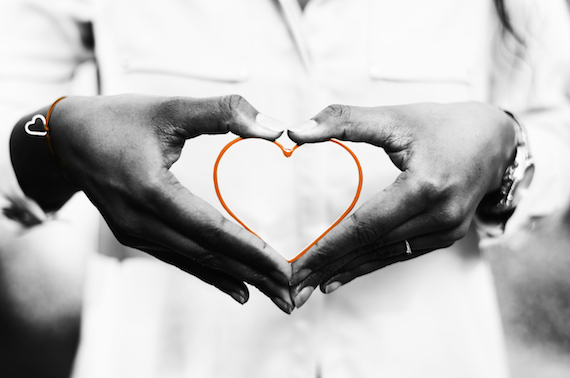 SeeMe partnered with the local AMAL (the arabic word for "hope") program in Tunisia which has supported the socio-economic integration of disadvantaged women and women survivors of violence. SeeMe, with the support of AMAL, employs women so that with time it can enlarge its scope and become a bigger influence in the region as well as on the fair trade jewelry market.
Bigger sometimes does mean better, especially when it comes to helping women support their families.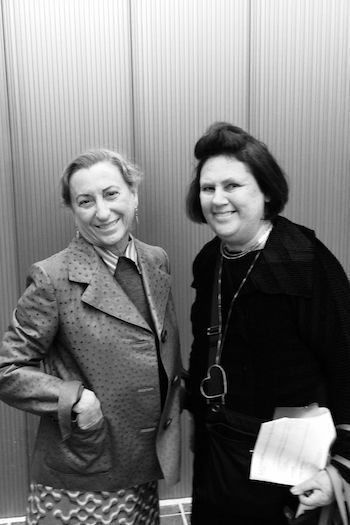 In the last few years SeeMe has worked with fashion houses such as Missoni, Tommy Hilfiger and Karl Lagerfeld to create capsule collections, or adding in details that help give work to the women. Occhio's designs have been worn by style editor Suzy Menkes (seen in this photo, with Miuccia Prada), Angela and Rosita Missoni, Nicole Kidman and Laudomia Pucci. Oh, and yours truly of course!
This past April, to celebrate the 20th year anniversary of the United Nations Trust Fund to End Violence against Women, SeeMe partnered with the UN Trust Fund and created an "Orange Heart" necklace signature piece. Now Missoni, Pucci, Florentine shoe brand Aquazzura, Mulberry and Tommy Hilfiger teamed up with them and donated a sketch for their tote bag collection presented in Paris during SS17 pre-collection.
I caught up with the beautiful -- inside and out -- Caterina Occhio and asked her a few questions about the recent campaign, but also the meaning behind the brand and her impetus for starting it.



What is the inspiration behind the hearts of SeeMe?
Caterina Occhio: SeeMe was born while walking through the souks and back streets of the Middle East. After almost two decades of reporting on women's conditions in the Middle East and North African regions I decided to take matters into my own hands. Through my reports and travels I, unsurprisingly, discovered that being a single mother in the region equals being unsuitable for work, for marriage and for society. SeeMe was therefore born as a safe haven, training centre and work place for women otherwise deemed lost.
Where and how are the hearts of SeeMe made?
Occhio: SeeMe jewelry is produced in the MENA region and it employs women, often single mothers, who have suffered violence and were ostracized from their communities. Through training SeeMe women learn the craft of jewellery making following ancient local techniques. Therefore, while fostering their region's traditions they also secure a workplace for themselves and a future for their families.
Do you believe that fashion these days can be separated from sustainability? I mean, can a brand really survive without a message or a mission?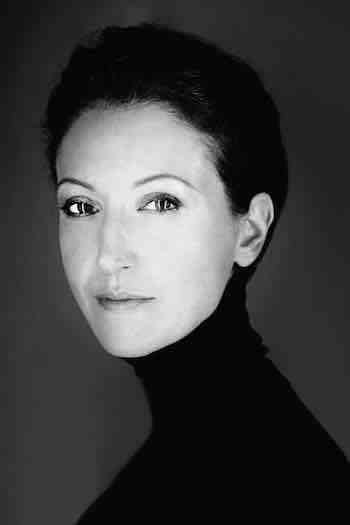 Occhio: It can and it does. Unfortunately, the majority of consumers do not necessarily need a mission or message to buy an item they simply like. It is however true that more and more educated consumers want to know more about materials and production both in terms of sourcing of material and working conditions. It is a growing minority and that's absolutely thrilling.
You've collaborated on some images with Nicole Kidman. What is that campaign about?
Occhio: At the beginning of 2016 UNTF to End Violence against Women selected our heart as symbol for their 20th anniversary. Knowing that the official color of the cause is orange, we have created a whole Orange Heart collection including two necklaces, bracelets, and a tote bag. The tote was made in collaboration with five designers (Missoni, Pucci, Aquazzura, Mulberry and Tommy Hilfiger) each donated a drawing around the idea of the Orange Heart. Nicole Kidman, UN Goodwill ambassador, is one of our first supporters and we couldn't be more proud and honored.
And I've also noticed that you've collaborated with Karl Lagerfeld, Missoni and Tommy Hilfiger on a few items. How did those collaborations come about?
Occhio: When I created SeeMe I did not buy workshops, instead I helped build them and I never tied them to SeeMe. These workshops are independent, but SeeMe being Fair Trade Certified, they are too, plus they are very professional and the quality they produce is fantastic. I use this angle to appeal to well known fashion brands such as Tommy Hilfiger, Missoni or Karl Lagerfeld... It goes something like, "I know an amazing producer that does amazing things, completely handmade, for a fair price and great quality. Plus they are fair trade certified!" And they love it! So I'd say that those came about through a mix of good PR, personal connections, interesting design and story as well as some luck...
What do you want the men and women who wear the brand to feel, along with just showing off the sheer beauty of the items?
Occhio: I'd love for them to feel good about themselves. But also to feel confident and stylish.
And if you had to describe yourself in three words, what would those be?
Occhio: Strong, daring, honest.
Photo of Caterina Occhio by Giovanni Gastel, all images used with permission.