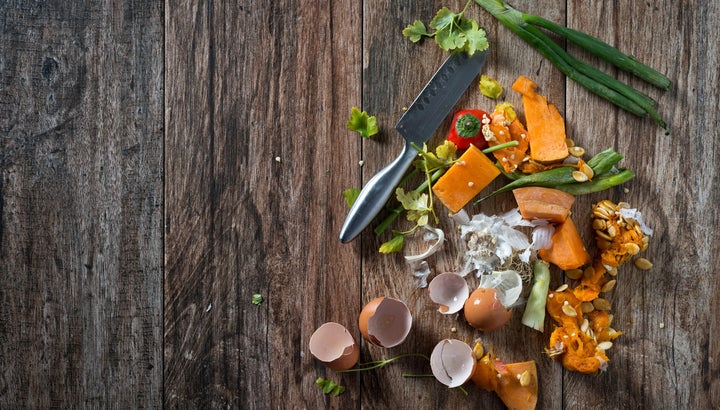 If your goal is to be less wasteful this year, starting a compost collection in your home is an incredibly easy and inexpensive first step. But, where do you start?
If you have a small kitchen with little counter space, you might be looking for a cabinet-mount compost bin. If you're looking for something artful that'll go with your minimalist kitchen, an equally minimalist bin will fit the bill. Worried about the smell? Most bins even include charcoal filters designed to cut down on odors.
Whatever you're looking for, there are plenty of options to suit your style, budget and requirements. Take a look below at 14 cute and stylish compost bins that'll look right at home in your kitchen:
Bamboozle Food Composter in Graphite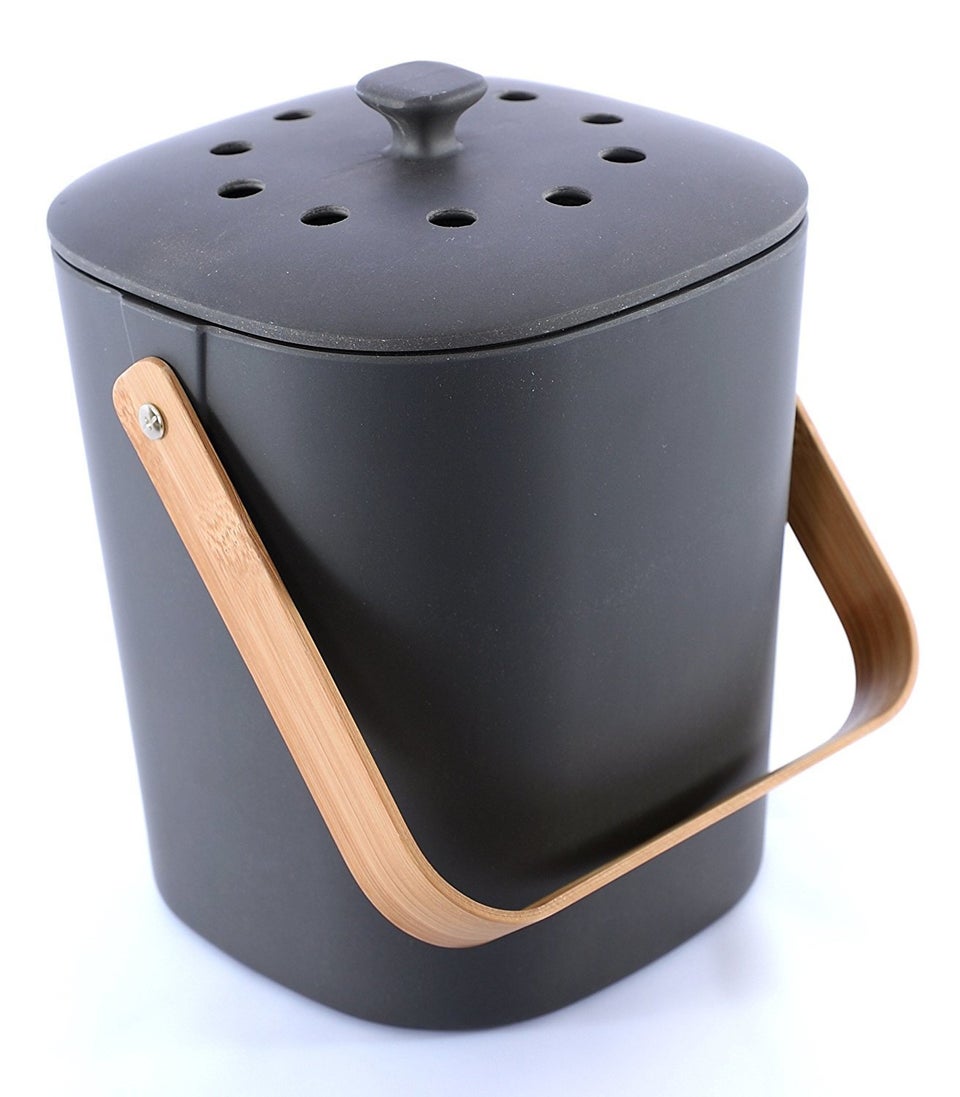 2-in-1 Stainless Steel Compost Bucket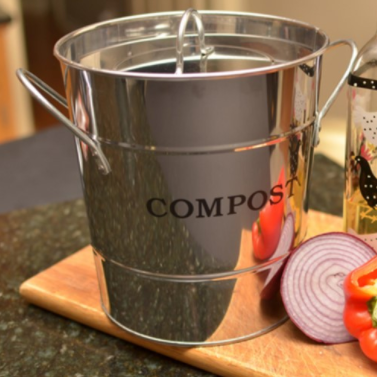 Noaway Countertop Walnut Compost Bin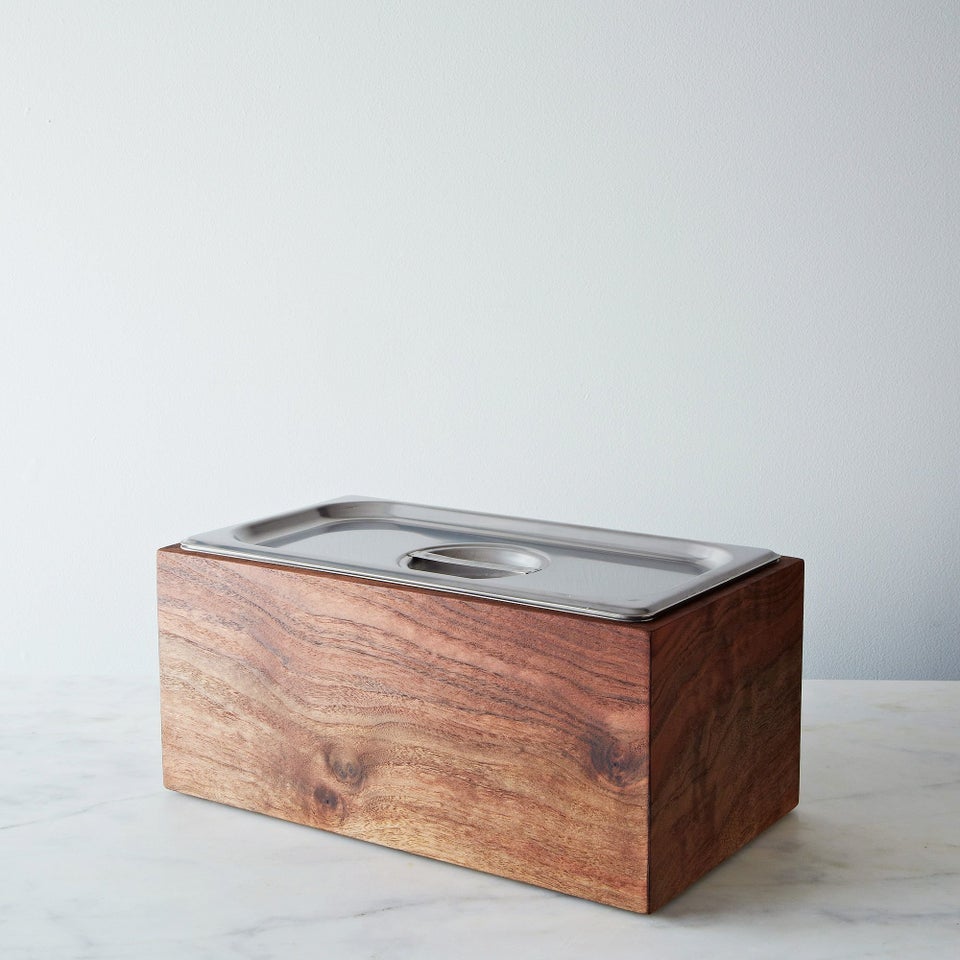 OXO Good Grips Easy Clean Compost Bin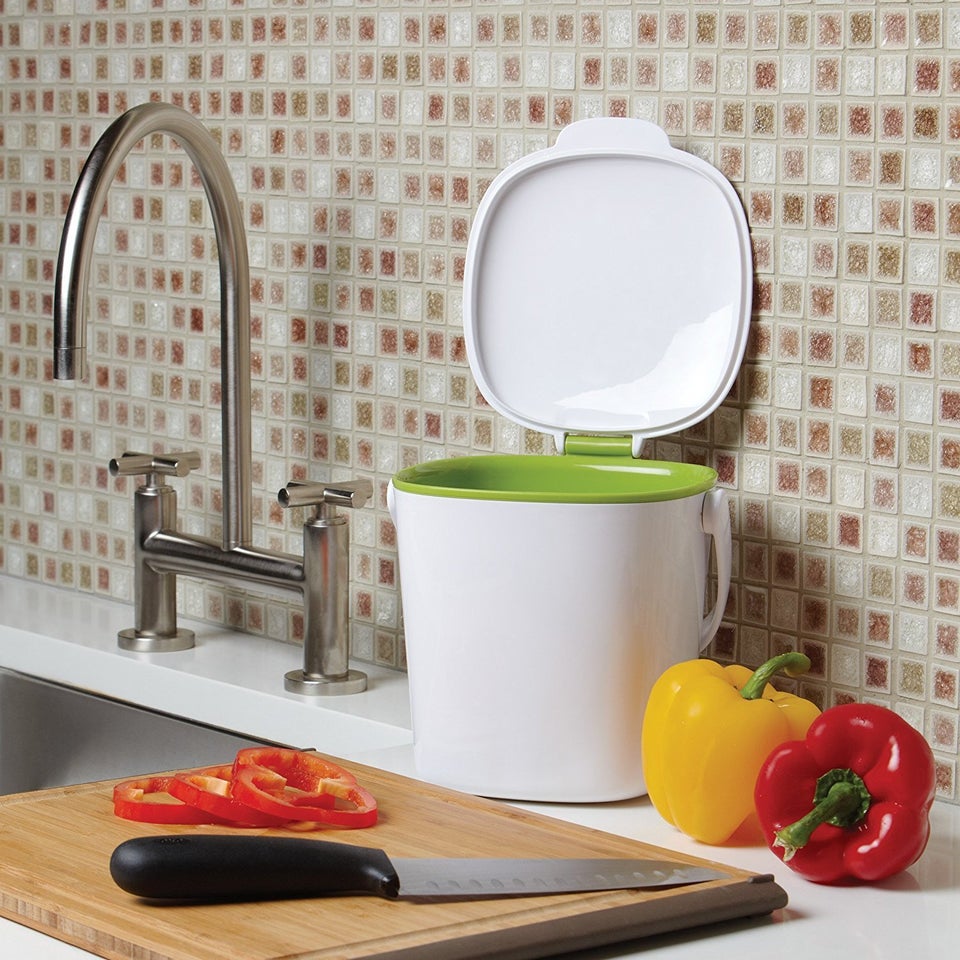 Eco-Cycle VermiTek Bamboo Compost Pail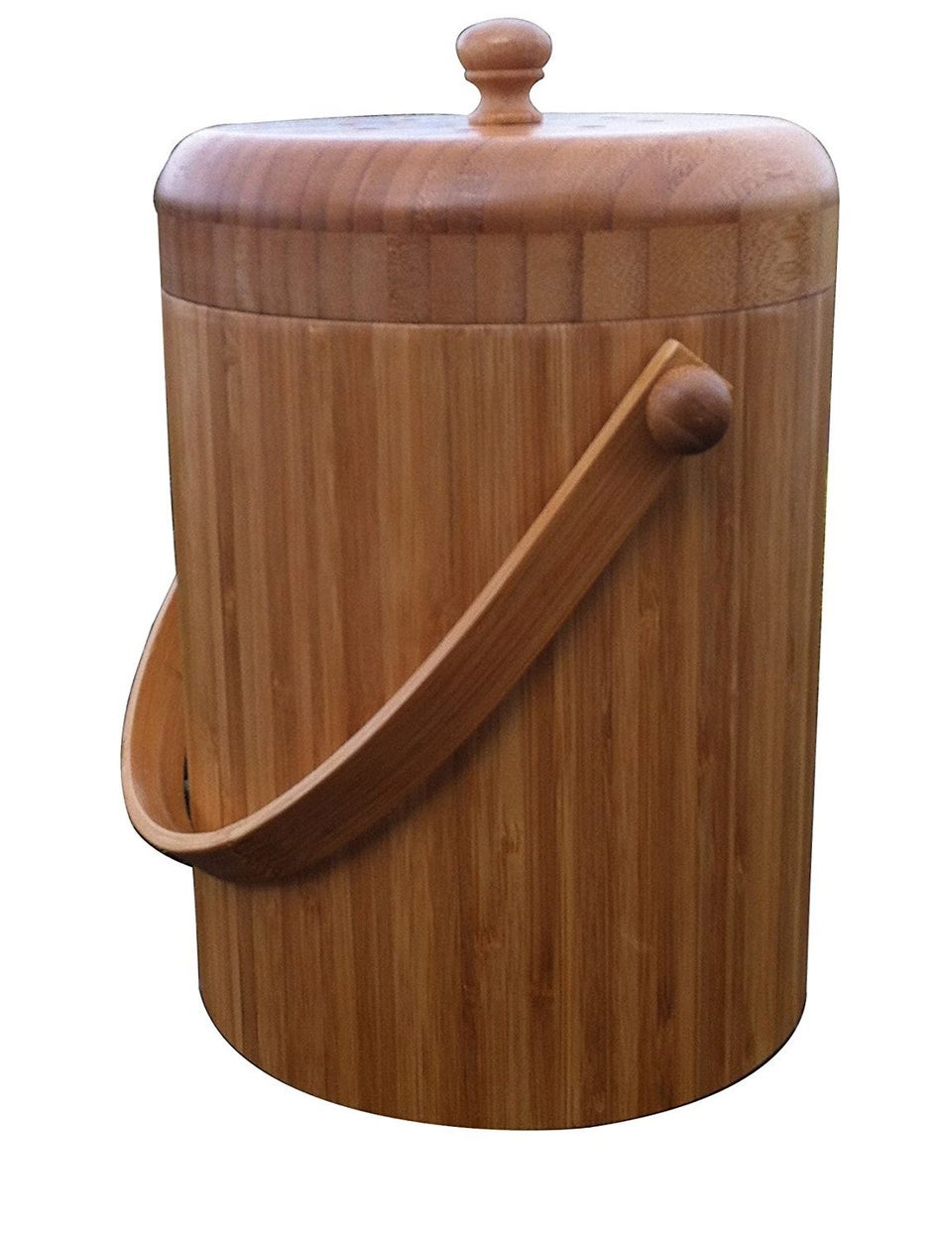 Copper Plated Stainless Steel Compost Pail Bin with Charcoal Filters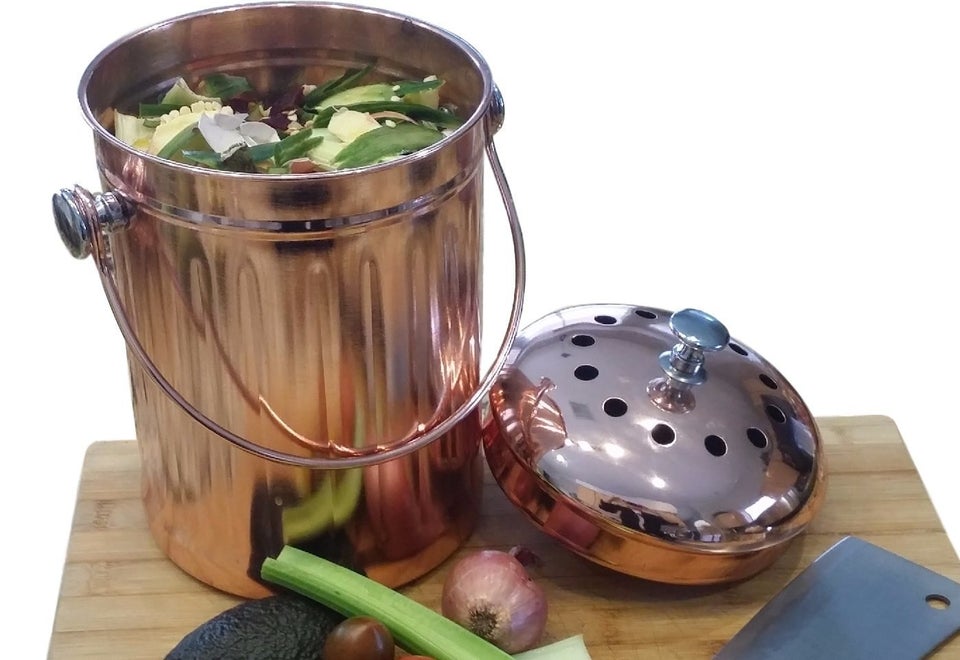 Living Composter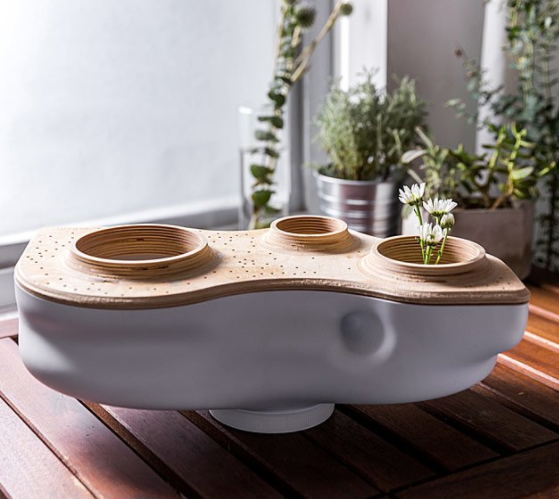 Tigger Countertop Compost Bin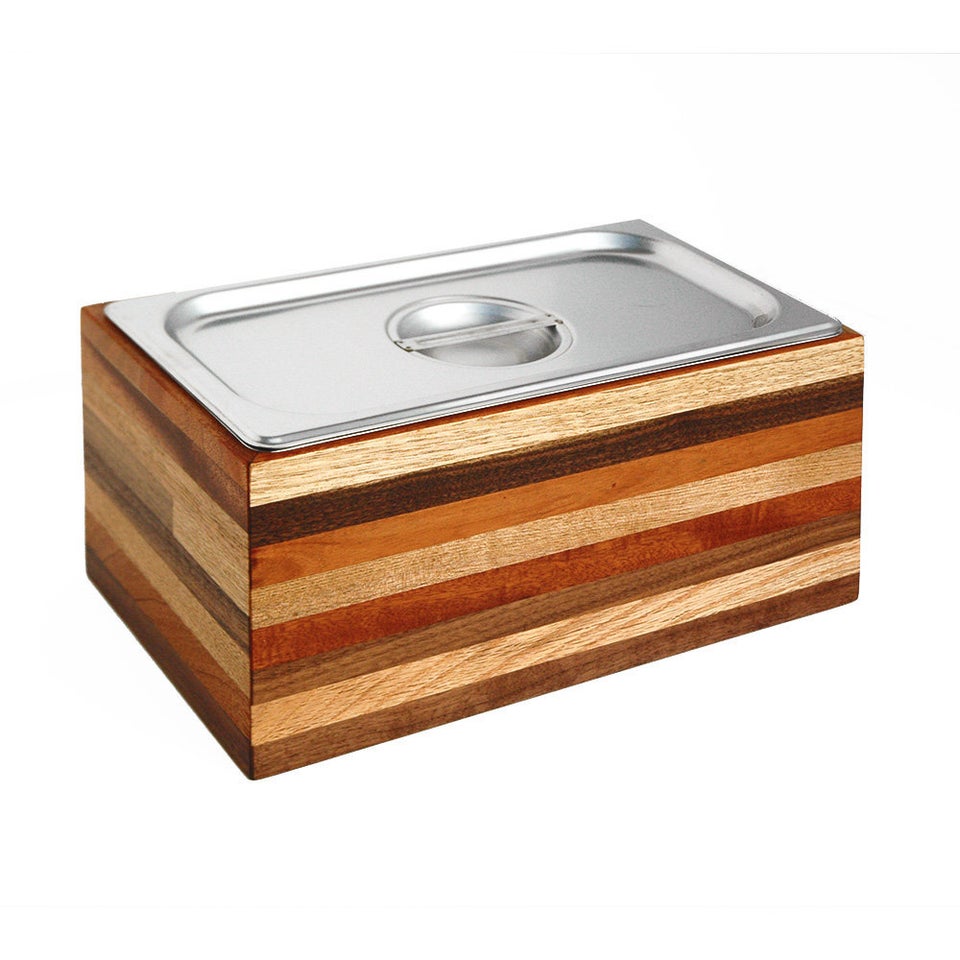 Oggi Eco-Friendly Compost Pail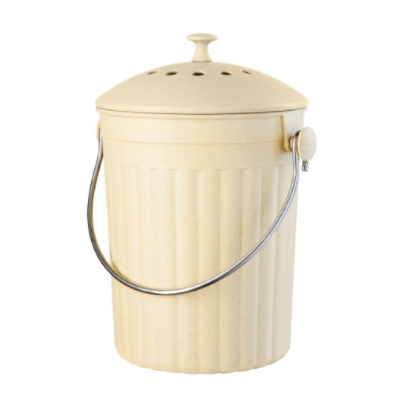 Kitchen Compost Caddy Cabinet Mounted Compost Bin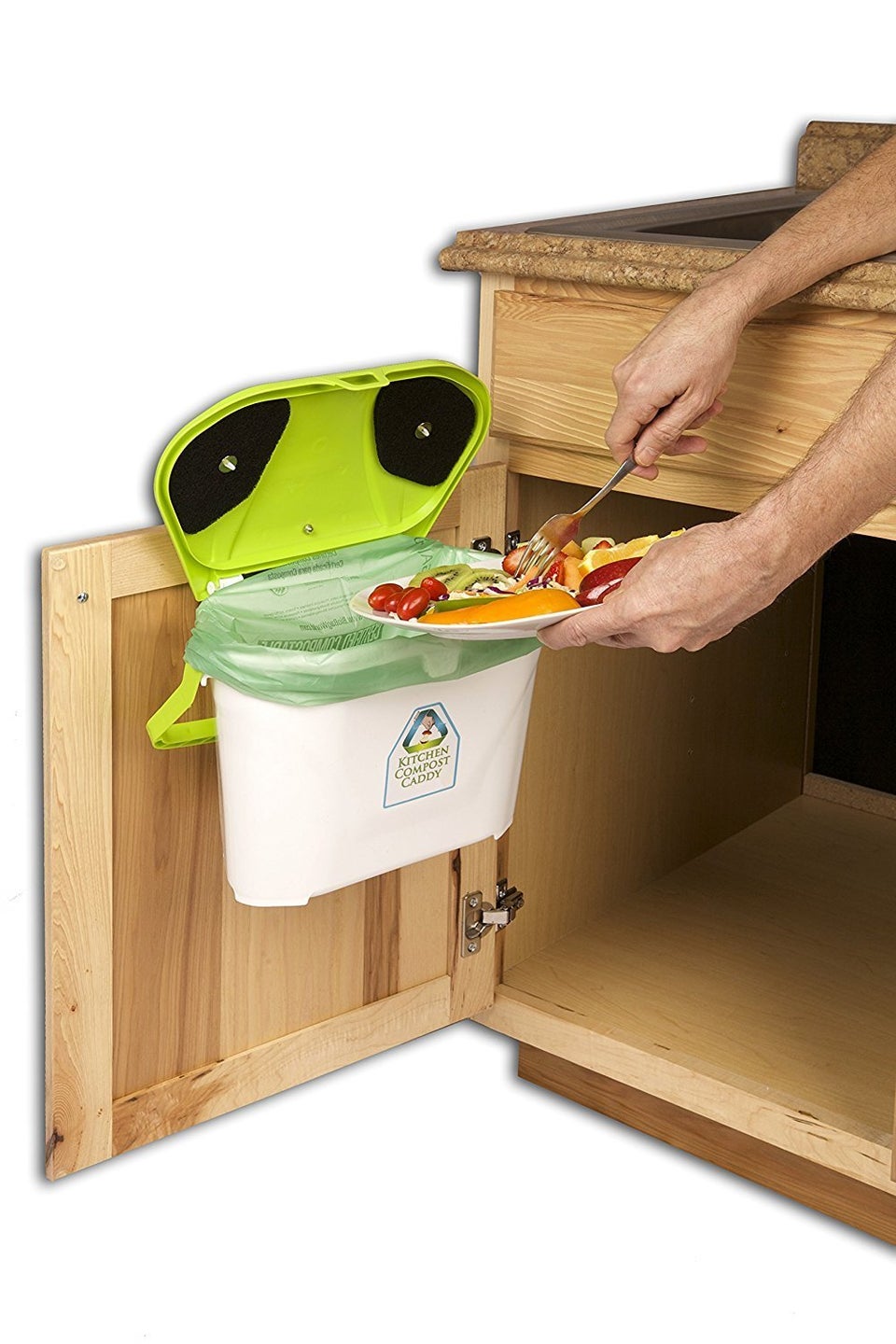 Norpro Ceramic Compost Keeper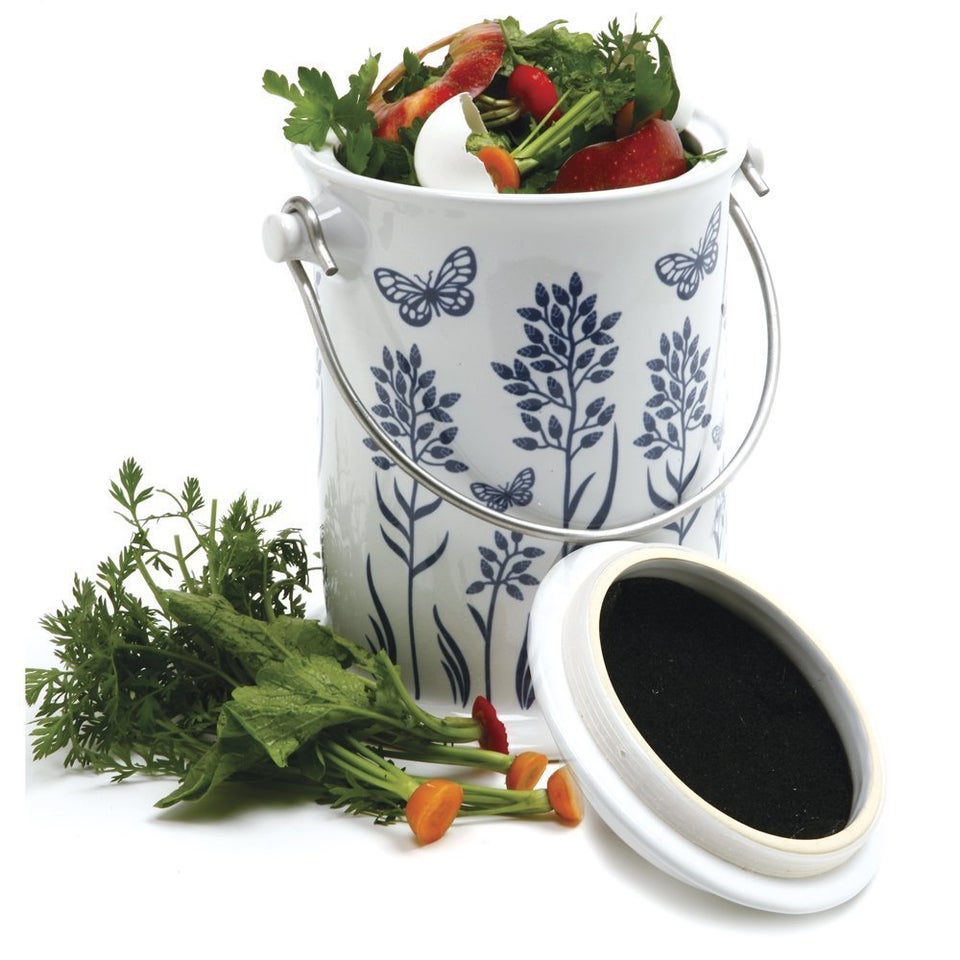 Full Circle Fresh Air Odor-Free Compost Collector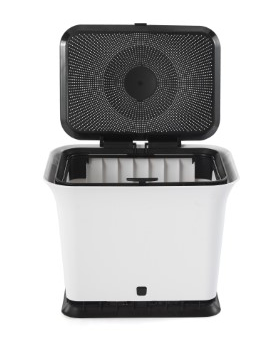 Stainless Steel Compost Bin with Charcoal Filter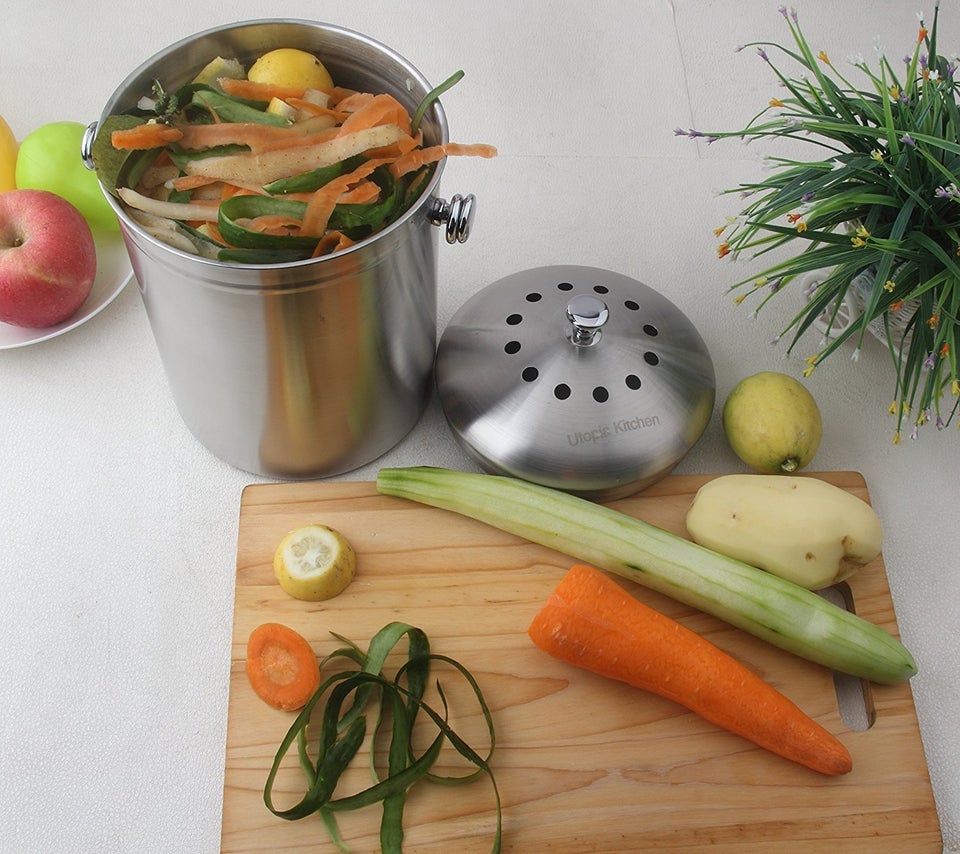 Oggi EZ-Open Satin Finish Stainless Steel Compost Pail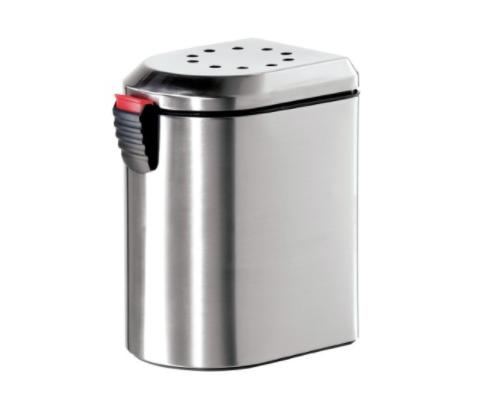 HuffPost may receive a share from purchases made via links on this page.