Ever find yourself unamused by the run-of-the-mill Halloween decor options? The throw-a-white-sheet-on-it ghost, the sack-o-cobwebs, the half-heartedly carved pumpkin... They've been done so many times, they've simply lost their charm.
Instead of leaving your home undecorated in protest, take the holiday as an opportunity to be inventive. See below for some fresh, chic and sophisticated decor ideas to restore your faith in getting festive for Halloween.
For a fun table decoration, paint mini pumpkins using a patterned stencil.
Create your own spooky-chic forrest with a hanging mobile of leaves.
Instead of carving your loot from the pumpkin patch, use it to make DIY pots.
For something slightly sinister, place a grouping of candles in the windowsill.
Who said you can only celebrate Halloween at night? Spruce up your morning cup of coffee with themed DIY glassware decals.
Instead of simply hanging the skeleton you found in the Halloween aisle, use the pieces to make your own specimen jars for your bookcase, end table or mantlepiece.
Make a festive fall wreath out of paper leaves that you can leave hanging even after the holiday is over.
Transform your bar cart into a spooky scene.
If you're entertaining, serve drinks with an unexpected Halloween-themed ornament.
Set the mood with a well-styled staircase.
Embellish place settings with DIY knickknacks.
When in doubt, display the sweets.
And when Halloween arrives, don't forget to scare your guests!
For more Halloween tricks and treats, check out: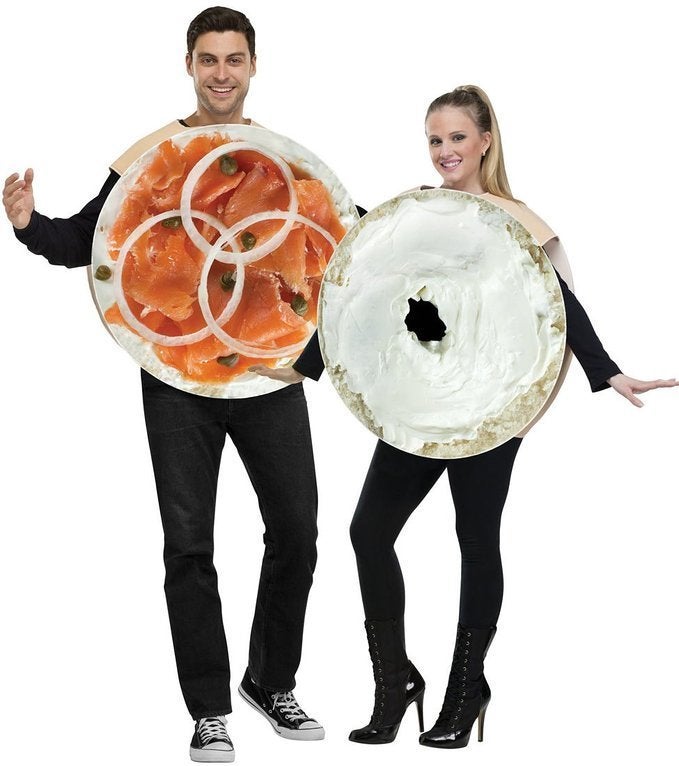 Awesome Couples Halloween Costumes You Can Buy