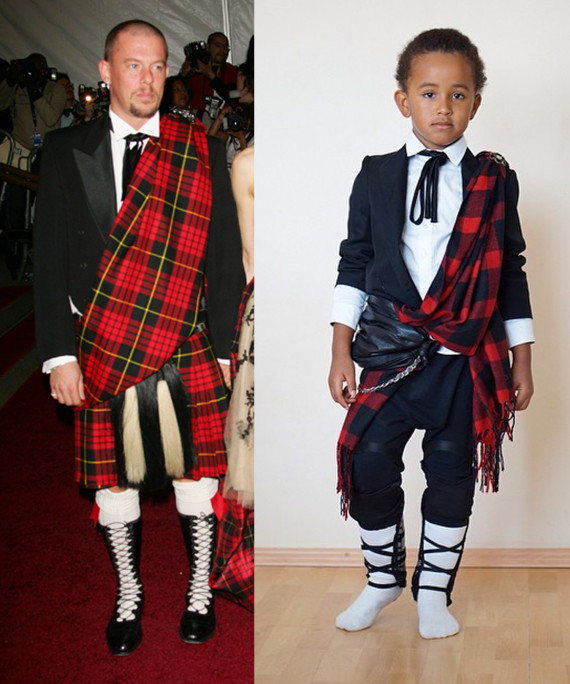 Photo credit: Evan Agostini/Getty Images, Instagram.com/alexander_yan
Meet Alexander, the adorable 5-year-old who dresses up like famous celebrities and designers.
The London-based tot has garnered quite the Instagram following by mimicking the looks of stars such as Kanye West with impeccable precision. His account, run by his mother Izabela Tomaszek, features Alex in plaid à la Alexander McQueen and sunglasses and black suits like Karl Lagerfeld.
Once we spotted Alex's great feed, we had to chat with his mom to get the low-down on how his account came to be.
"It was my idea," Tomaszek told The Huffington Post. "I start[ed] getting comments that Alexander look[ed] like Lenny Kravitz [and] Bruno Mars and I thought, 'Why not to do some outfits inspired by designers or even singers?' It starts from the picture -- I look for it on the Internet and when I find the one I like, then I create the look."
While Alexander isn't too focused on his own wardrobe choices yet, according to his mom, he doesn't hesitate to give her advice: "What always makes me laugh is when he gives me tips [about how] I should dress or how my hair should look."
Check out our favorite side-by-side images below and tell us this isn't the cutest kid you've ever seen.
Do you have a stylish kid with an Instagram account? Tell us about him/her at style@huffingtonpost.com for a chance to be featured.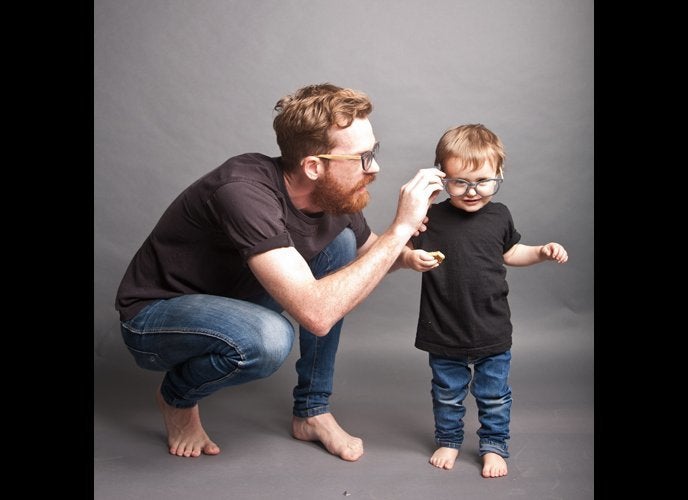 Super Stylish Kids
Popular in the Community