The team of Chris Corbin and Jeremy King are behind some of the best-looking restaurants in London: Whether they're evoking the classic French brasserie (as in Colbert and Brasserie Zédel) or summoning up an Art-Déco-inspired elegance that may have really existed only in the movies (The Wolseley), they and their design partners unfailingly craft dining rooms that wow you the moment you cross the threshold. And those dining rooms are almost always full, which keeps the atmosphere crackling till late at night.
Their latest is The Colony, conceived as the grill room and "American bar" of the group's first hotel, The Beaumont, which recently opened in a repurposed 1926 building tucked away in a secret niche near busy Oxford Street (but not tainted by its hordes of shoppers). As ever, Mr. Corbin and Mr. King, with ReardonSmith Architects in this case, have nailed it. London hotel grill rooms - like the one whose waning years I remember at The Connaught - used to provide an alternative to a hotel's dressier formal restaurant. In 2014, of course, there is no dressier formal restaurant, but The Colony has enough elegance for anyone born after about 1921.
It also has panache, with its evocative Déco-esque murals on American sporting themes by San Francisco artist John Mattos, full of racing cars, greyhounds, speed and streamlining. Below these are dozens of portraits of between-the-wars celebrities (how nice to see Robert Benchley among them), which at a distance can appear to be photographic headshots but which turn out to be caricatures: wonderfully clever drawings, also by Mr. Mattos. It's a lot to look at when you should be concentrating on your food, but it is just so right. (More so, oddly, than the recent renovation of New York's Rainbow Room, which seems false by comparison even though it ought to be entirely authentic.)
Oh yes - the food. The menu gives a period-piece impression, but actually plays to the modern diner: It is crammed with things you want to eat, whatever your mood or your appetite. There are soups, oysters and other crustaceans, salads, egg dishes, sandwiches, steaks and chops, fish, rotating daily specials and a few surprises: When was the last time you had mock turtle soup or veal Pojarski?
And, as is often true at Corbin and King restaurants, the cooking is sometimes terrific and sometimes just misses the mark. Dressed crab was impeccable, with an ample portion of white meat flanked by two half-moons of rich, briny dressing made from what in Britain they call brown meat (the delicious soft stuff found in the shell when you crack open the body: mainly digestive and reproductive organs). Oeufs en meurette (eggs poached in a red-wine-onion-and-bacon sauce), though, fell flat: plentiful sauce and oozy yolk should run together into an eggy, winy gravy, but this more visually graceful version was short on sauce and, hence, short on fun. By contrast, my roast grouse was pretty much without flaw: rare but not flabby; gamy but not rank or bitter. Its classic accompaniments were uniformly good too, notably an uncommonly flavorful bread sauce.
Desserts are always excellent in the group's restaurants - afternoon tea time, with its array of cakes and pastries, is a particular treat at any of them. For a while, we contemplated the amusing and tempting design-your-own-sundae form: Check off your desired flavors, toppings and sauces, tear the sheet off the pad and hand it to the waiter. But we were paralyzed by excessive choice and opted instead for a creamy, custardy, smile-inducing trifle.
The friendly, helpful and efficient service (starting with the hotel doorman) was smile-inducing too, as was the wine list, with many interesting bottles starting at around £20 ($31), though most cost more.
The Colony's food is appealing and gives considerable pleasure, so if you keep your expectations of a grill-room reasonable, you will have a grand time, easing into your banquette (there are plenty of banquettes) and surrendering to the fantasy of being in another time and place.
The Colony Grill Room. The Beaumont Hotel, 8 Balderton Street, Brown Hart Gardens, London W1K 6TF; +44 (0)20 7499 9499; http://www.colonygrillroom.com/. Open every day from 7 a.m. to midnight (11 p.m. on Sunday). A full meal for two, with a nice but not extravagant wine, will cost around £110 ($170), more if you eat steak - or caviar.
The atmosphere crackles as you cross the threshold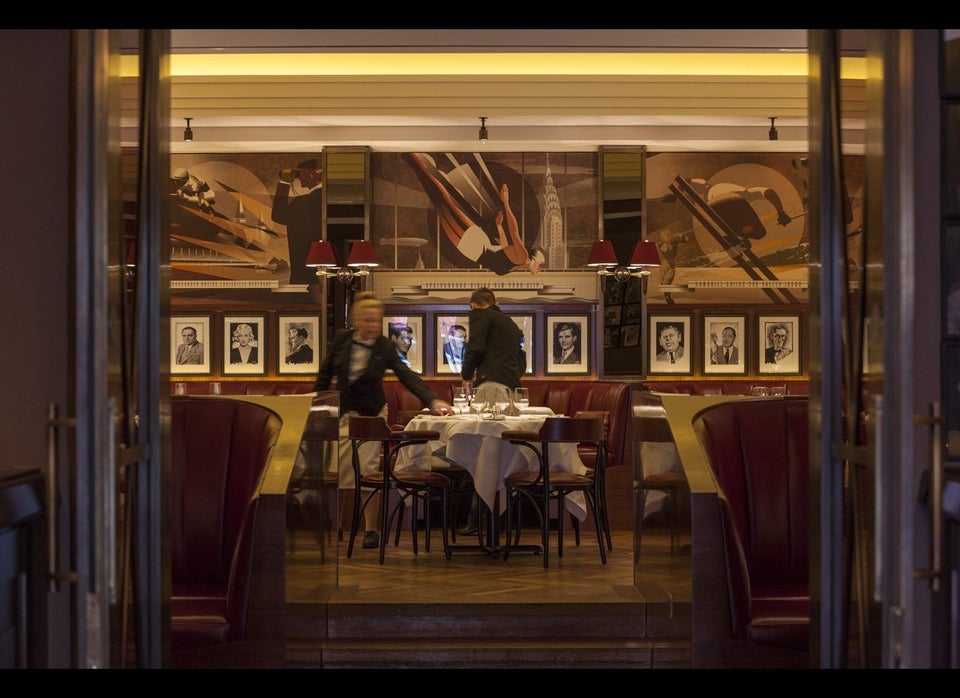 The evocative murals and drawings are by John Mattos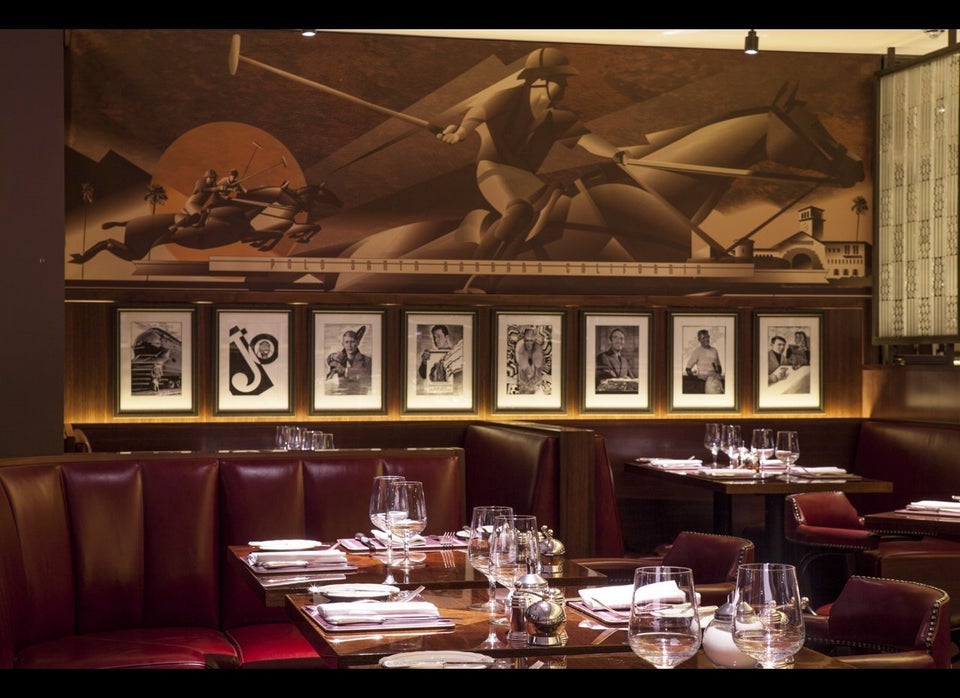 Impeccable dressed crab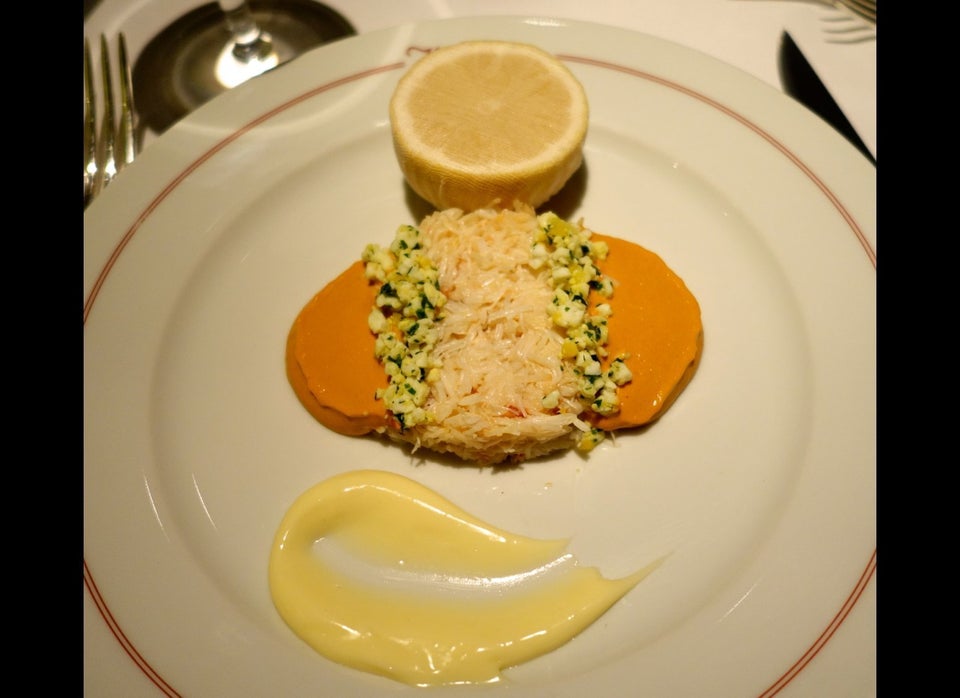 Oeuf en meurette was short on the sauce that this dish needs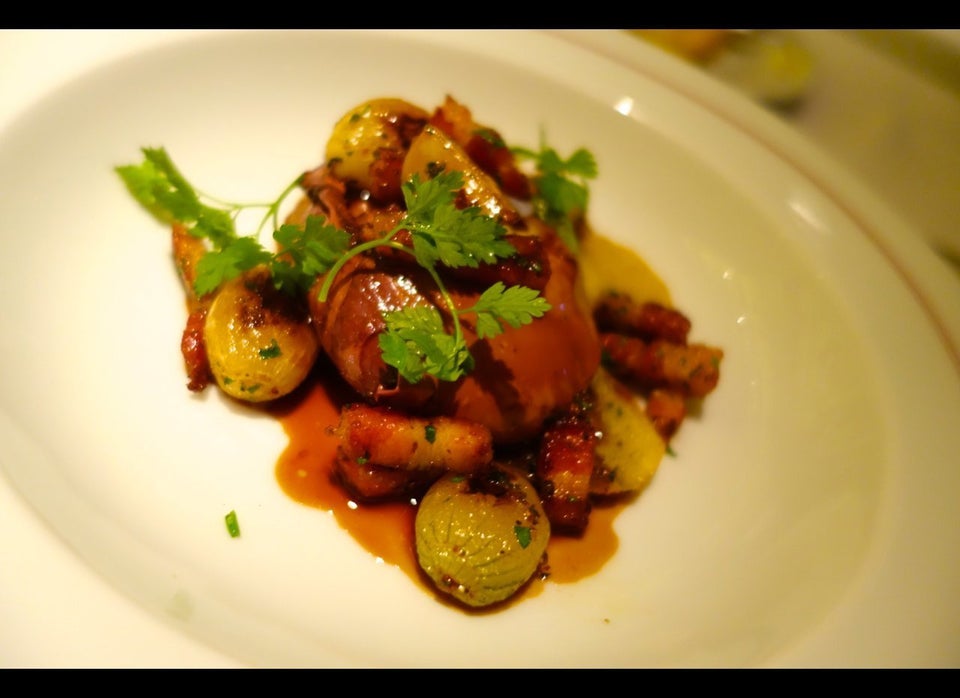 Grouse was perfectly aged and cooked - good bacon too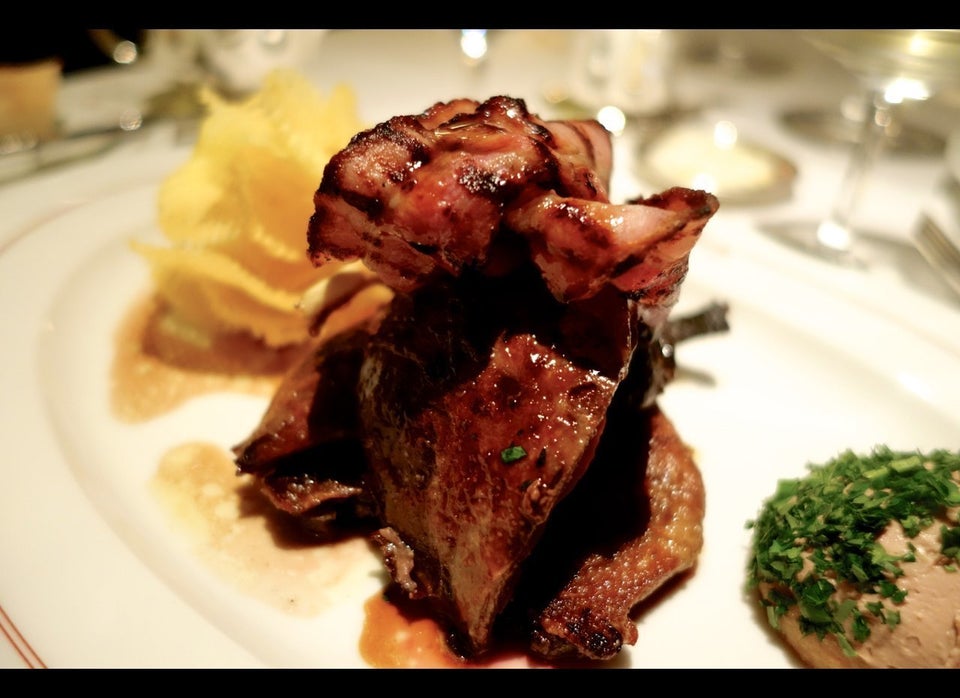 Our dessert: This trifle made us smile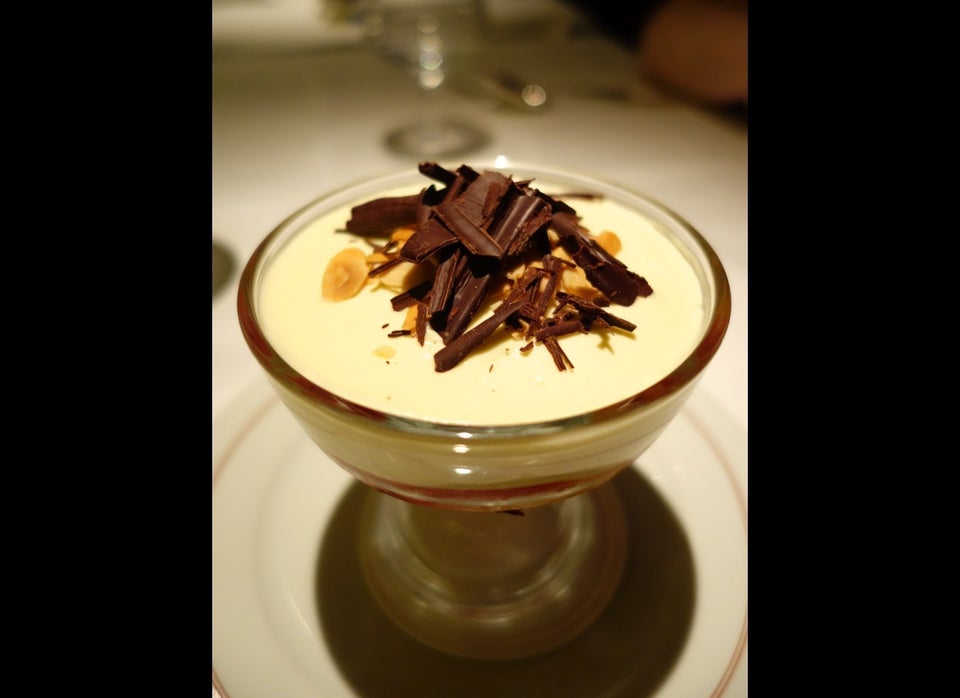 Or we could have had sundaes - if we'd been able to make up our minds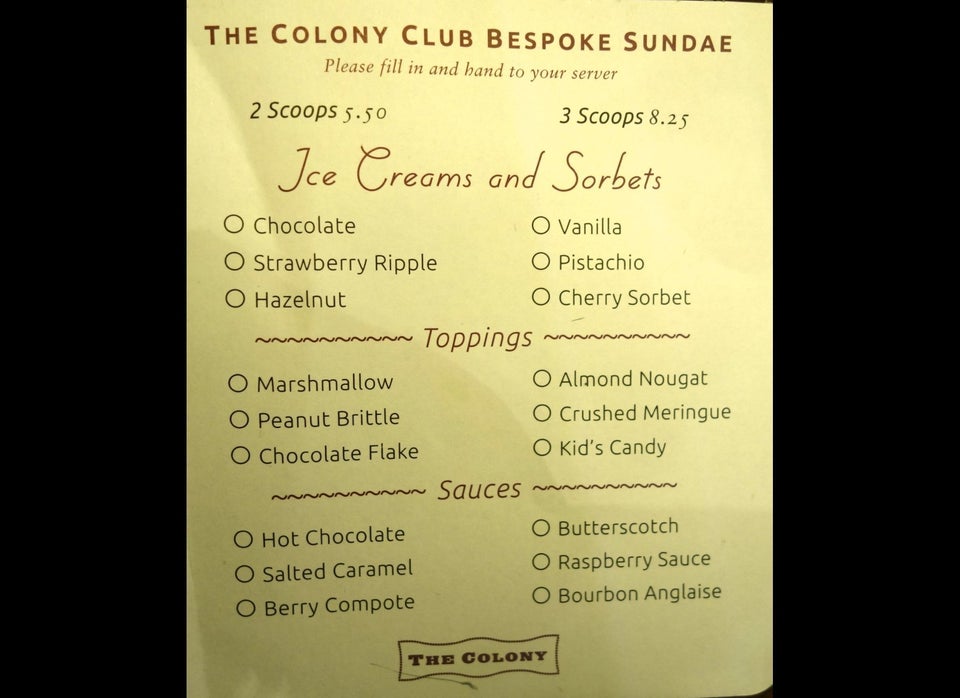 Related