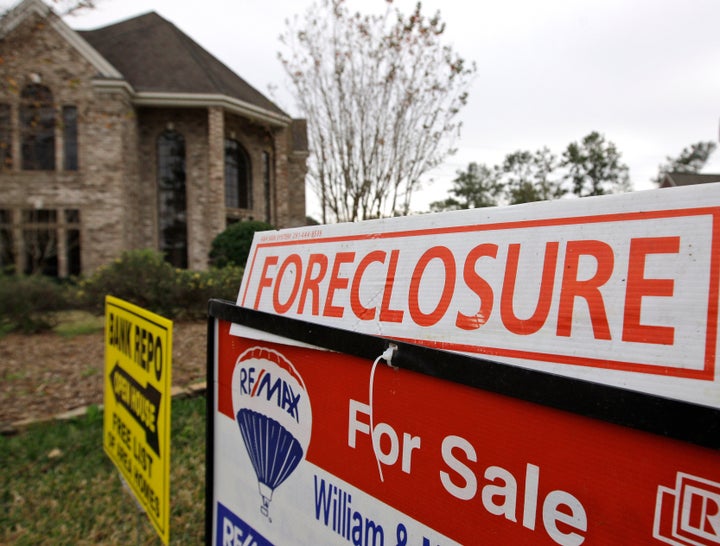 Subprime borrowers have been largely unwelcome in the lending market since the financial crisis, but it's becoming easier for them to get a home loan.
A number of private investment firms are lending to home buyers whose credit scores do not meet the standards of banks, accordng to the Wall Street Journal. The firms are also more willing to accept alternative forms of documentation as proof of income.
The WSJ report comes only a day after a paper published by Kevin Lansing, an economist at the Federal Reserve Bank of San Francisco, who argues that runaway subprime lending was one of several "red flags" policymakers might have heeded in advance of the financial crisis.
Buyers with questionable credit, and the financial institutions that issued them mortgages, have received a lion's share of blame for the financial crisis, which was presaged by widespread defaults on subprime mortgages and a collapse in mortgage-backed securities.
According to the WSJ, the firms draw a distinction between what they're doing now and what took place during the run-up to the subprime crisis. They're requiring higher down payments than banks would, and seem to believe they're lending to borrowers who pose less risk than those who defaulted in large numbers a few years ago.
In catering to borrowers with imperfect credit, the firms' behavior is reminiscent of that of Ally Financial, which has been deliberately courting used car buyers with subprime loans despite concerns about risk.
Last week, the WSJ reported that the federal government will likely stop backing mortgage loans above a certain size in October, meaning that come fall, there may be more homeowners seeking "jumbo loans" -- in most cases, a loan above $417,000 -- from private firms.
Currently the government guarantees loans up to $729,750, but in October that figure is expected to come down to $625,500 in major markets like New York and Los Angeles, and as low as $271,050 elsewhere.
The WSJ reports that there are at least two firms making jumbo loans to borrowers with questionable credit. One of them is New Penn Financial, a subsidiary of the mortgage company Shellpoint Partners. In a recent item about Shellpoint and one of its founders, the financier Lewis Ranieri, the WSJ noted that one of the company's goals is to to make mortgages accessible to borrowers whom banks would turn away.
"Former traditional prime borrowers with good credit scores who could comfortably make mortgage payments are being precluded from home ownership due to banks' rigid criteria," Ranieri then told the WSJ.
Calling all HuffPost superfans!
Sign up for membership to become a founding member and help shape HuffPost's next chapter