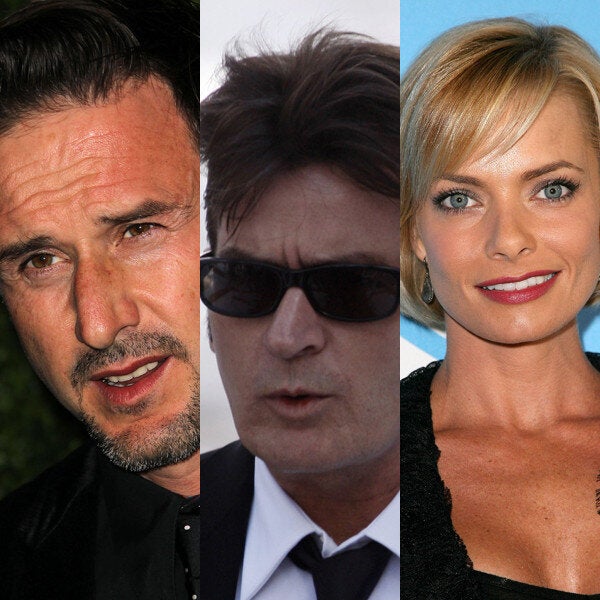 Headlines like "John Q. Celebrity enters rehab for the umpteenth time or dies of an overdose" have become commonplace. In the past few months, Charlie Sheen, David Arquette, and Jaime Pressly top the list of celebrities garnering recent headlines regarding their struggles with addictive substances.
In this day and age of 24/7 media coverage, we become instant voyeurs, as celebrities, sometimes known more for their use of addictive substances than their talent, enter an all too frequent revolving door of rehabilitation, coming and going from one program to another.
We gobble up this news and discuss it with friends, but do we ever wonder whether the substance use and addiction that seems so ubiquitous in the entertainment industry is really much different from what is happening in our own lives? Is the entertainment industry really more imbued with excessive substance use and addiction than our very own communities and families?
There aren't any credible measures to calculate the actual rates of substance use and dependence among celebrities. But we do know some real numbers about ourselves:
More than 60 million Americans engage in the use of addictive substances in ways that put themselves and others at risk through actions like underage drinking; adult excessive drinking; compulsive tobacco use; misuse of prescription drugs; and use of illicit drugs.
Found among these risky users are millions of us who are not only struggling with the disease of addiction, but whose health and lives are further confounded by other maladies that often co-exist with addiction, like anxiety, depression, psychosis, hepatitis, HIV-AIDS...
We watch in morbid fascination as celebrities cycle in and out of their various encounters with the law and rehab facilities; yet, we rarely openly discuss how to prevent the tragedies and dramas that unfold every day in our own communities. Rather than gossiping about celebrities we might better be asking, "Why don't we face our own problems rather than watch in fascination the problems of others"; "Why do we so often judge addiction in terms of personal and moral failing rather than the preventable and treatable disease that it is?" and "What ought we to do to help the millions of Americans suffering from this disease and its associated problems?"
Addiction is an "equal opportunity disease" affecting celebrities and ordinary citizens alike. Yet, it may be the single most preventable contributor to America's largest quartet of direct maimers and killers -- cardiovascular disease, cancer, strokes and respiratory failure. If we were to get serious about confronting this malady, a good place to start would have been the nation's new health law, the Patient Protection and Affordable Care Act and the opportunity it provides to address risky substance use and addiction in the name of a healthy America.
The Act promises an expansion of our health care system and focuses on prevention, with health, not illness, as the predominant rhetorical language of the law. And serious dollars are prospectively allocated toward that end. The Act notes the importance of addressing substance use disorders as part of our efforts to effectively engage the nation's mental health challenges. The most articulate language in the law addressing these disorders is found in Section 1302 of H.R. 3590. It specifies that "mental health and substance use disorder services, including behavioral health treatment" are among the "Essential Health Benefits" required to be offered by Medicaid Plans in the new "Health Benefit Exchanges." But the devil is in the details -- how this requirement will be implemented in the emerging array of rules and regulations associated with the new law. And given the budget problems in our states, fulfilling the promise may prove more elusive than anticipated.
The overarching goals of the Act -- prevention as a priority, medical homes, increased access to coverage, innovative demonstration grants, improved quality reviews -- all hold hope for a healthier America. But to realize this intention in regard to substance use and addiction, we must first understand addiction to be a medical condition worthy of the top doctors researching the best protocols for treatment and of the best talents crafting viable prevention strategies to ward off this avoidable medical and social tragedy. We also must understand that risky substance use and untreated addiction is associated with an estimated $640 billion a year, more than 30 percent of national health care costs, and that much of this cost could be avoided through effective prevention and treatment.
Perhaps when we fully come to terms with the reality of substance use disorders in our lives, we will move from focusing on our fascination with celebrity addictions to focusing on our own families and loved ones, and taking seriously the value of aggressively addressing this to often neglected contributor to our national health crisis.
William H. Foster, Ph.D., is President and CEO of The National Center on Addiction and Substance Abuse (CASA) at Columbia University.
Related
Popular in the Community