Gulf Coast residents should "take this storm seriously", the National Weather Service said early on Sunday, as Subtropical Storm Alberto drove north, threatening heavy rains and winds to the southern coastal states.
Florida, Alabama and Mississippi declared states of emergency on Saturday as the storm threatened up to 12 inches of rain over the Memorial Day weekend and tidal surges and damaging winds, according to Patrick Burke of the weather service's Weather Prediction Center in College Park, Maryland.
"This is jogging more to the east and will hit the Florida panhandle," Burke said. "We're talking eight to 12 inches of rain this weekend, and storm surges on the Gulf Coast."
"It's heavy rainfall on the entire coast," he said.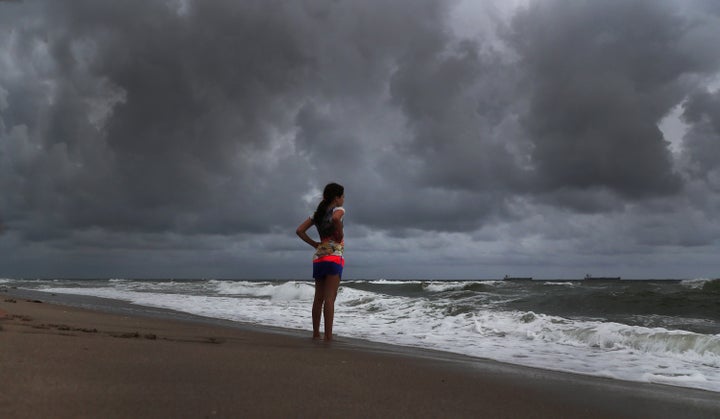 The first named Atlantic storm of 2018 is expected to intensify and bring wind speeds of up to 65 miles per hour to the Gulf Coast when it approaches over the holiday on Monday, he said.
A tropical storm warning has been issued for the Mississippi/Alabama border to the Aucilla River in Florida. Rainfall totals of between 5 and 10 inches, with up to 15 inches, are possible from eastern Louisiana to Mississippi, Alabama, western Tennessee and the western Florida panhandle, the NWS said.
All 67 Florida counties were issued the emergency notice to give state and local governments enough time and resources to prepare, Florida Governor Rick Scott said in a statement.
"As we continue to monitor Subtropical Storm Alberto's northward path toward Florida, it is critically important that all Florida counties have every available resource to keep families safe and prepare for the torrential rain and severe flooding this storm will bring," Scott said.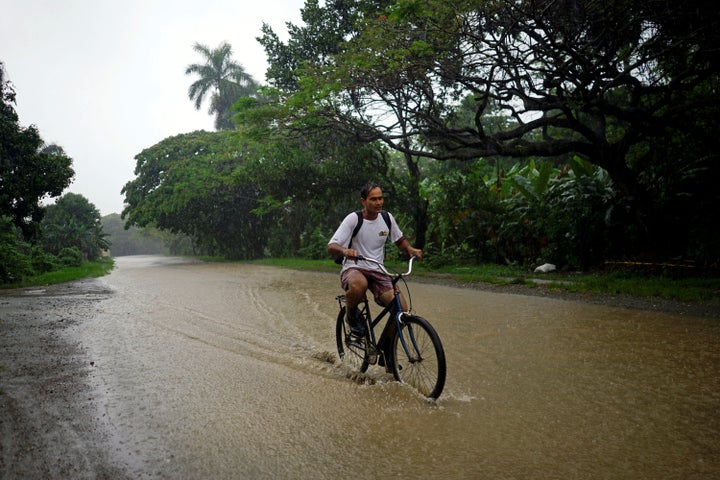 His Mississippi and Alabama counterparts also declared states of emergency, citing the threat of coastal and inland flooding from storm rains. Alabama Governor Kay Ivey issued a state of emergency covering 40 counties beginning at 6 a.m. on Sunday.
"Whether you're a resident of this state or just visiting, you need to stay updated on this evolving tropical system," Mississippi Governor Phil Bryant said in a statement. "I ask everyone to please make final preparations to your family emergency plan, especially those that live in mobile homes and low-lying areas."
On Saturday evening, the storm was located about 95 miles north of the western tip of Cuba and 275 miles southwest of the Dry Tortugas, which is almost 70 miles west of Key West, Florida, according to the U.S. National Hurricane Center (NHC).
Alberto, which spun up days before the formal start of the 2018 hurricane season, was moving north at about 13 mph with maximum sustained winds near 40 mph, and higher gusts, on Saturday, the NWS said. Gradual strengthening is forecast until the system reaches the northern Gulf Coast.
Alberto's projected storm track has shifted eastward since Friday, lessening its threat to the active oil production areas in the Gulf of Mexico. Royal Dutch Shell plc and Exxon Mobil evacuated some personnel from offshore Gulf oil facilities on Friday.
Related
Popular in the Community