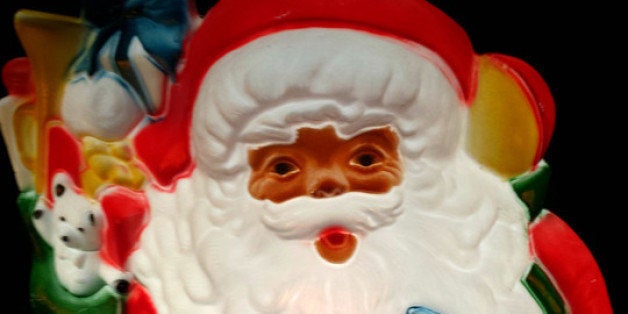 Something's getting decked.
Could be the kids or the halls.
I'm still deciding.
He let me sleep in
to avoid decorating.
Nice try, Mr. Grinch.
When you hang the lights,
turn up the festive music
to drown out the swears.
Trying to ignore
constant protests and scolding
from the chickadees.
Neighbors, please take note:
We string lights on our bushes
not in between them.
Do bylaws forbid
deflated inflatables
that look like garbage?
Now that's the spirit!
My husband is calling me
a real nutcracker.
Now he's complaining
that our neighbors on all sides
get a free light show.
The wife of the man
who calls us "Christmas crazy"
asks "What's new this year?"
On the day after
the day we hang up the lights
we hang up more lights.
Everything's set
for our holiday photos.
Paging Google Earth!
Hmmm... the new neighbors
didn't compliment our lights.
Jehovah's Witness?