Life in a suburb or small town is very different than life in, say, New York City. The ample space and slower pace of the 'burbs generally make it easier to head outdoors or find your dream home, but you may risk boredom without the hustle and bustle of big-city offerings.
Considering a change of venue, or just wondering what life is like on the other side of the picket fence? Illustrator Victor Rosas II breaks it down in these flawlessly accurate comics from CollegeHumor.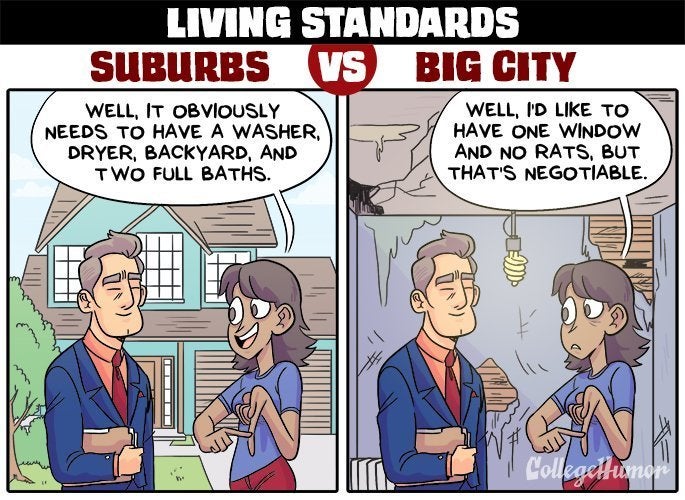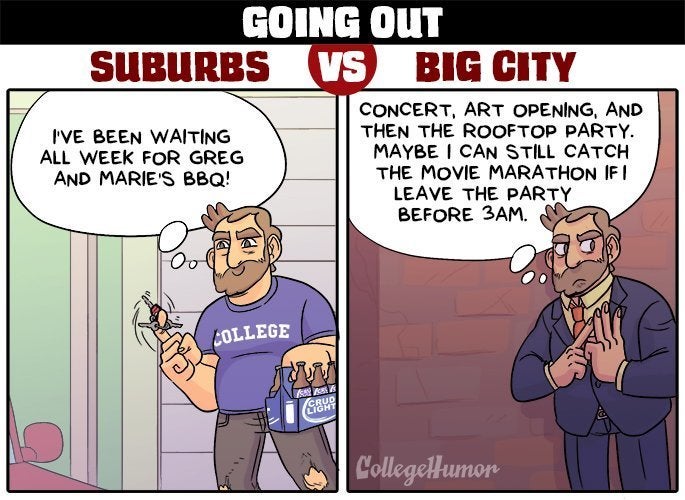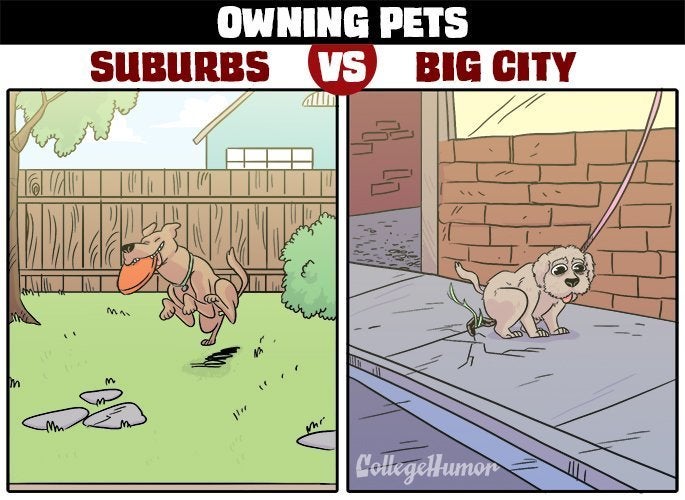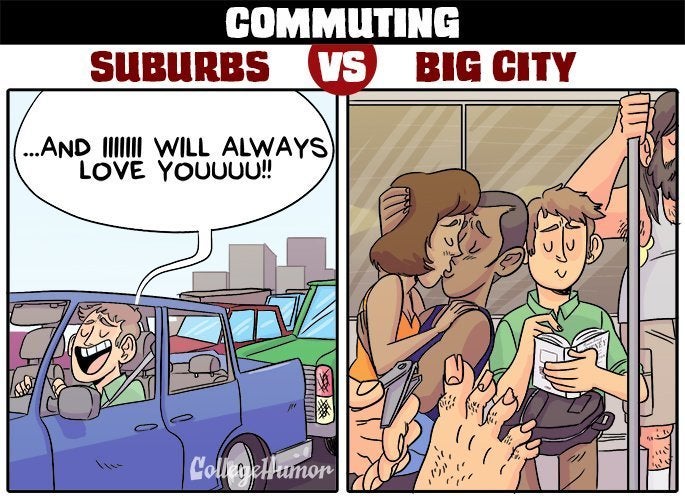 Head over to CollegeHumor for the rest of Rosas's illustrations.