At the world's largest fast-food chain, ending the use of eggs laid by caged hens will be a 15-year process.
Subway said Monday that it will switch its entire supply over to cage-free eggs by 2025. The announcement makes the sandwich giant the largest restaurant yet to adopt the 10-year deadline, which was thrust into the spotlight after McDonald's made an identical pledge in September.
Subway said five years ago that it would phase out the use of eggs from caged hens, but didn't offer any timeline for when it would make the switch. The new announcement, which will affect the company's roughly 30,000 locations in the United States and Canada, offers a firm deadline, albeit a generous one.
"Subway customers across Europe are served only eggs from free range hens and in Australia are served eggs from cage free hens," Elizabeth Stewart, director of corporate social responsibility at Subway, said in a statement. "Major menu changes like this take time, but we will keep our customers updated every step of the way as we work diligently with our suppliers to reach our goals. As more and more chains come on board with their commitment we want customers to remember you have ours."
Other big food companies have set more aggressive deadlines. Last week, Nestlé, the world's biggest food producer, pledged to use cage-free farms to supply the 20 million pounds of eggs it uses in items sold in the U.S. in just five years. Starbucks and Panera -- one of Subways' fiercest rivals in the sandwich space -- have both vowed to go cage-free by 2020.
Smaller chains have adopted even more aggressive targets. Taco Bell promised last month to use only cage-free eggs at its nearly 6,000 North American locations by next year. Bakery chain Au Bon Pain, which has slightly more than 300 outlets worldwide, vowed in 2013 to eliminate eggs from caged hens from its supply chain by 2017.
Subway's pledged deadline falls in line with other major restaurant chains like TGI Fridays and Jack in the Box, and with food producers like General Mills and Kellogg.
So, why such a long timeline for making the change?
The problem may be that there simply aren't enough eggs laid by cage-free hens. Just 4.5 percent of the nearly 7.5 billion eggs produced in the U.S. in September came from cage-free hens, according to the industry group United Egg Producers.
"These commitments from players like McDonald's or Nestlé are really more about signaling to the egg industry that it's time to retrofit all the barns and switch over production to cage-free eggs," David Coman-Hidy, executive director at the animal welfare nonprofit The Humane League, told The Huffington Post by phone on Sunday. "That time has come."
Companies like Nestlé -- which uses eggs in its Lean Cuisine breakfast dishes and Toll House cookie dough -- can switch to cage-free eggs more quickly because they can swap other ingredients for eggs in baking recipes. At McDonald's or Subway, where eggs are irreplaceable in breakfast sandwiches and flatbreads, converting the supply chain would probably require price hikes on the menu to offset the cost of more expensive eggs. Each year, McDonald's purchases about 2 billion eggs in the U.S. and 120 million in Canada. Subway did not immediately respond to questions about how many eggs it uses.
Hens that lay eggs in squalid battery cages cannot spread their wings or even walk around. But cage-free eggs are not necessarily cruelty-free. Cage-free farms can still keep hens crowded into dark, windowless barns. Common industry practices allow for cage-free birds to have their beaks clipped or be forced through starvation to shed their feathers.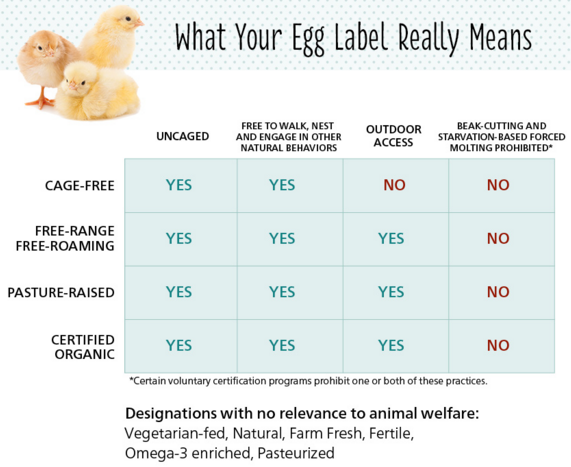 But vague rules around what is required to call something a free-range or pastured egg make cage-free eggs the most humane solution to scale in a big way.
"It's measurable and easy to confirm without a really strenuous auditing process," said Coman-Hidy, who worked at Subway when he was 13 and has campaigned for cage-free eggs since college. "A farm either uses battery cages or it doesn't, there's no wiggle room."
Coman-Hidy said the next step for the cage-free movement will be lobbying supermarket chains to eliminate all but cage-free eggs from their shelves.
"People are against cages and overwhelmingly vote to ban them when given a choice," Coman-Hidy said. "It's time for supermarkets to reflect that."
But that change, as with any other in the egg industry, will take time.
"We're hoping to see change in the coming year or two," Coman-Hidy said. "In a big way."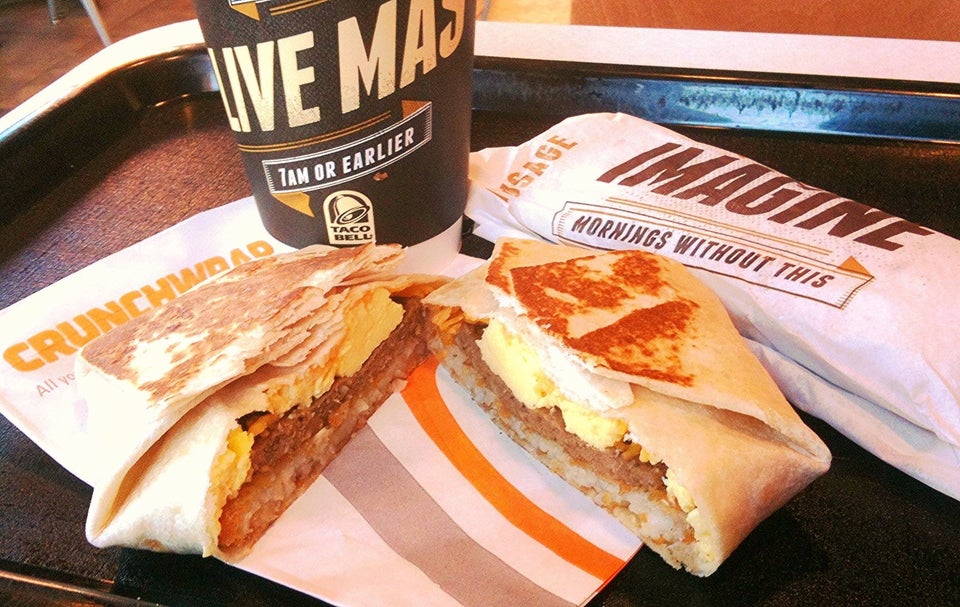 These Chains Are Switching To Cage-Free Eggs
Related